Introduction to VAV & CAV
For CAV systems, frequency inverters are often used to maintain the flow independently of changes in pressure drop which occur when filters are contaminated
Flow regulation is an appropriate alternative in this case. For CAV systems with additional zones, we recommend frequency inverter operation with pressure regulation. Pressure regulation is used for VAV systems, where appropriate with flow-compensated supply or exhaust air in order to ensure balance in the system.
Frequency inverters are also an excellent tool for adjustment of the flow, and can eliminate the need to switch the belt transmission in order to change the air flow.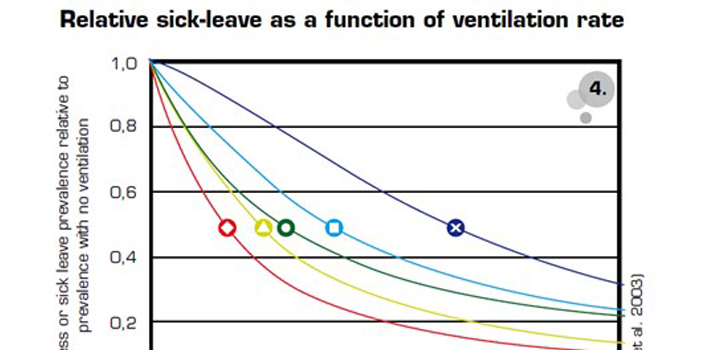 Demand controlled ventilation
A corrulation can be found between the venitlation in am office building and staff taking sick leave.
Demand controlled ventilation