Demand-controlled ventilation is the cornerstone of a modern, energy efficient ventilation system
It is essential that the flow rate and temperature of supply air can be varied as required. It is also important that the air in a room is changed without a sound and that air terminal devices are aesthetically pleasing and fit easily into different interiors.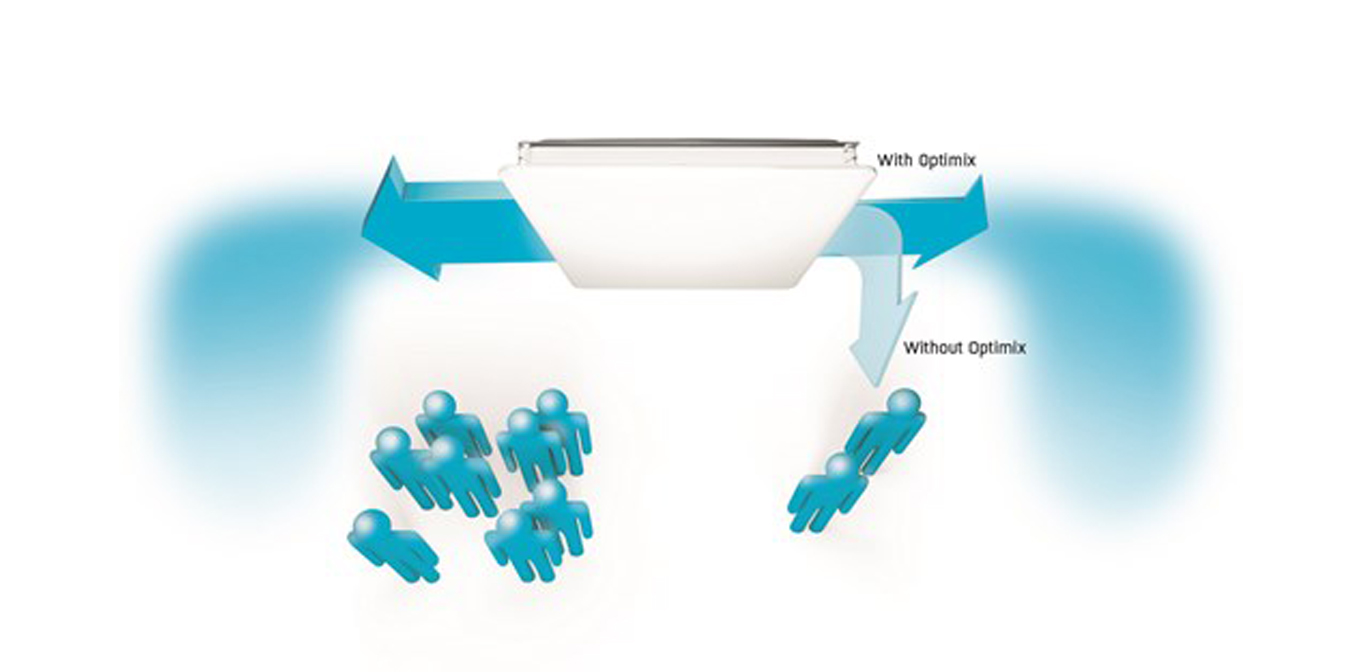 Solution: the Optimix l02 regulation plate offers constant throw
FläktGroup was the first to introduce a diffuser with a display for excellent ease of throw adjustment and with constant throw regardless of variation in the air flow rate. The installer is able to set the optimum throw that ensures a comfortable air distribution without draught.
Constant throw prevents cold air from moving down too early at low flow rates.
At high flow rates, the advantage is that there will be no increase in throw and thus no collision with the throw patterns produced by other diffusers nearby, which could disturb air flows. In all situations, the pattern and length of throw remain unchanged in the original room-specific setting.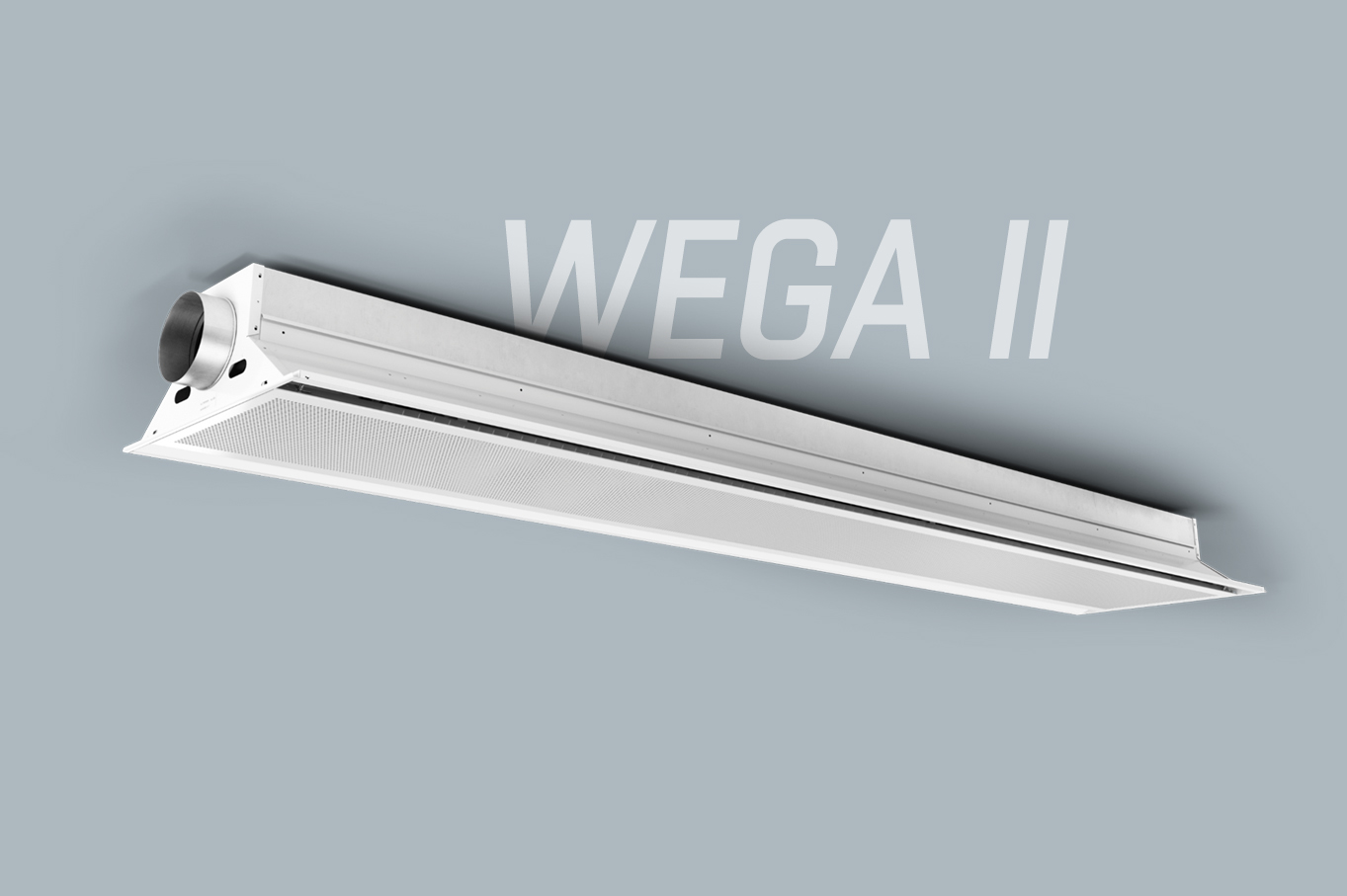 Solution: Flow pattern control
The Flow Pattern Control (FPC) function for the IQ chilled beams provides high flexibility. The combination of FPC and the patented comfort control gives the IQ chilled beams unique characteristics.
FPC provides the possibility to adjust the air flow pattern at different angles, 0 – 15 – 30 – 45, through built-in vanes and adjustable rails. The different directions can be achieved in sections of 300 mm within the chilled beam.
IQ Chilled Beams with FPC function are optimized for minimal noise and pressure drop.
PROPERTIES
FPC is available for the STELLA, WEGA II, NOVA II, LYRA and IQID Chilled Beams. The airflow can be adjusted up to 45 degrees through built-in vanes and adjustable rails. Different directions can be achieved in sections of 300 mm in the beam.
Oficinas y contactos de terceros