Air handling in explosive environments
An explosive atmosphere can be created during normal operation or in the event of an accident or incident.

ATEX Directive
In Europe explosive atmospheres are governed by the ATEX Directive, in force since 2003. The requirement related to the level of protection varies and is defined according to a number of different criteria which in turn impose different demands on the product. One of the requirements contained in the User Directive is drawing up an explosion protection document for the facility, this includes a classification plan. The classification plan then indicates the requirement imposed on the equipment that is to be used in the area.
The manufacturer of the equipment shall meet the classification requirement in accordance with the Product Directive. This must include a risk analysis of any potential risks.
FläktGroup has many years' experience of developing solutions for Air Handling Units used for gas and dust in categories 2 and 3.
Typical fields with a possible risk of explosion:
The mining industry

Waste management & recycling

The chemical & petrochemical industry

Laboratories

Grain silos

Marine & offshore environments

Industries that handle fibre
FläktGroup's scope of delivery
Our project department can help with a risk analysis and in finding an end-to-end solution. FläktGroup has a well-established process for this type of project: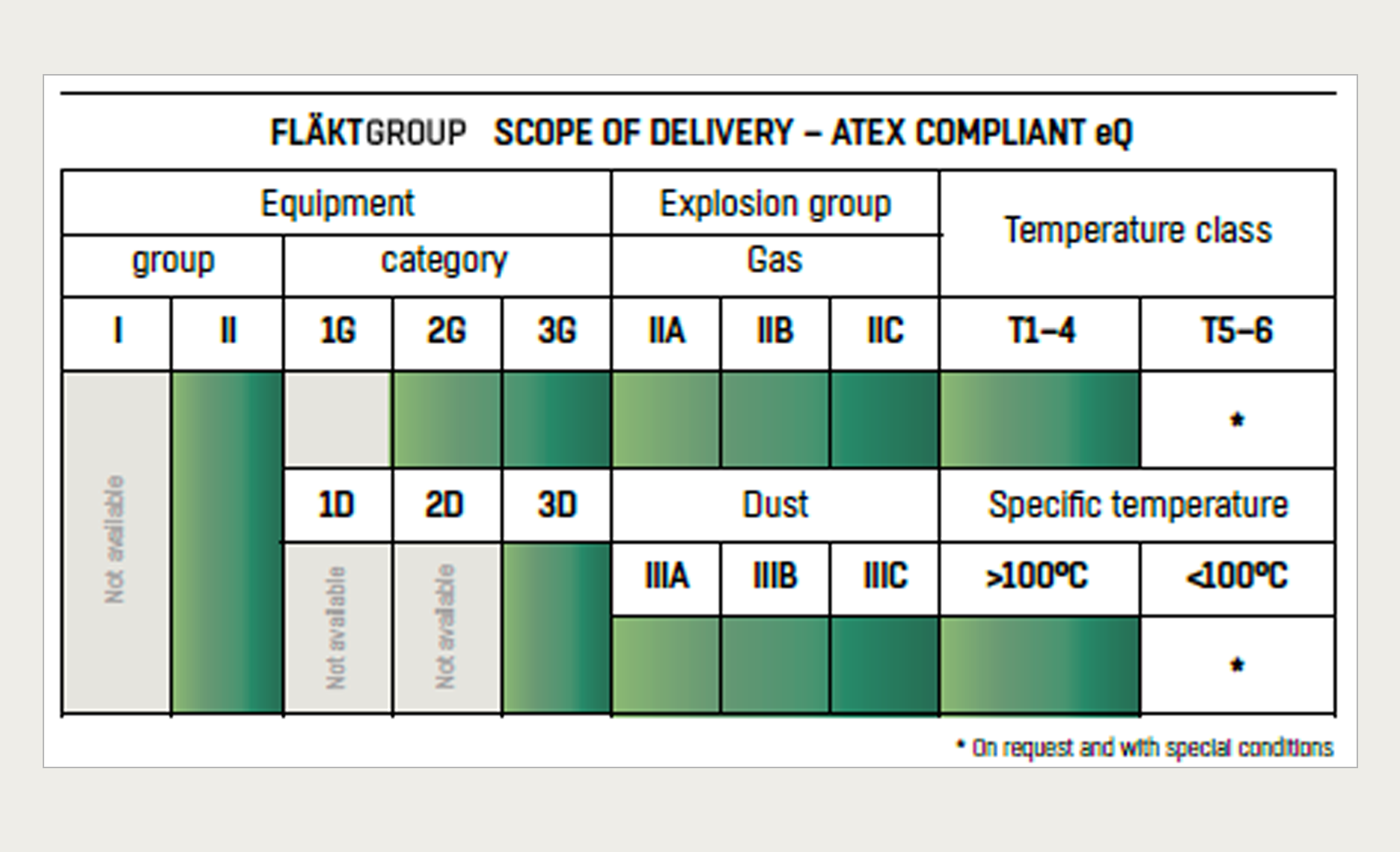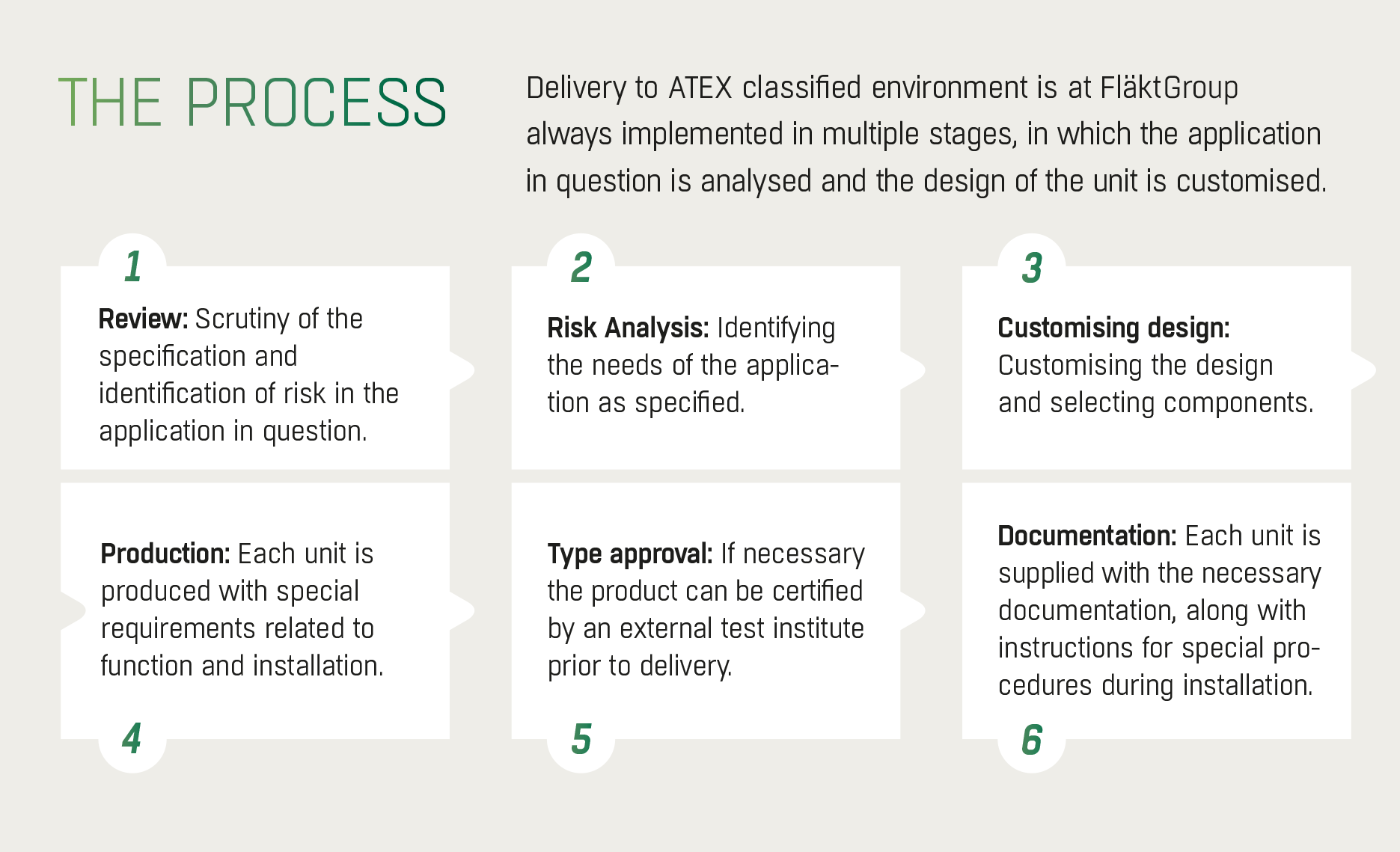 Oficinas y contactos de terceros