Open plan offices
Open plan offices must accommodate the needs of many occupants. Solutions from FläktGroup factor in the challenges of these spaces to ensure that comfort is maintained with variable air temperature to meet the demands of office employees.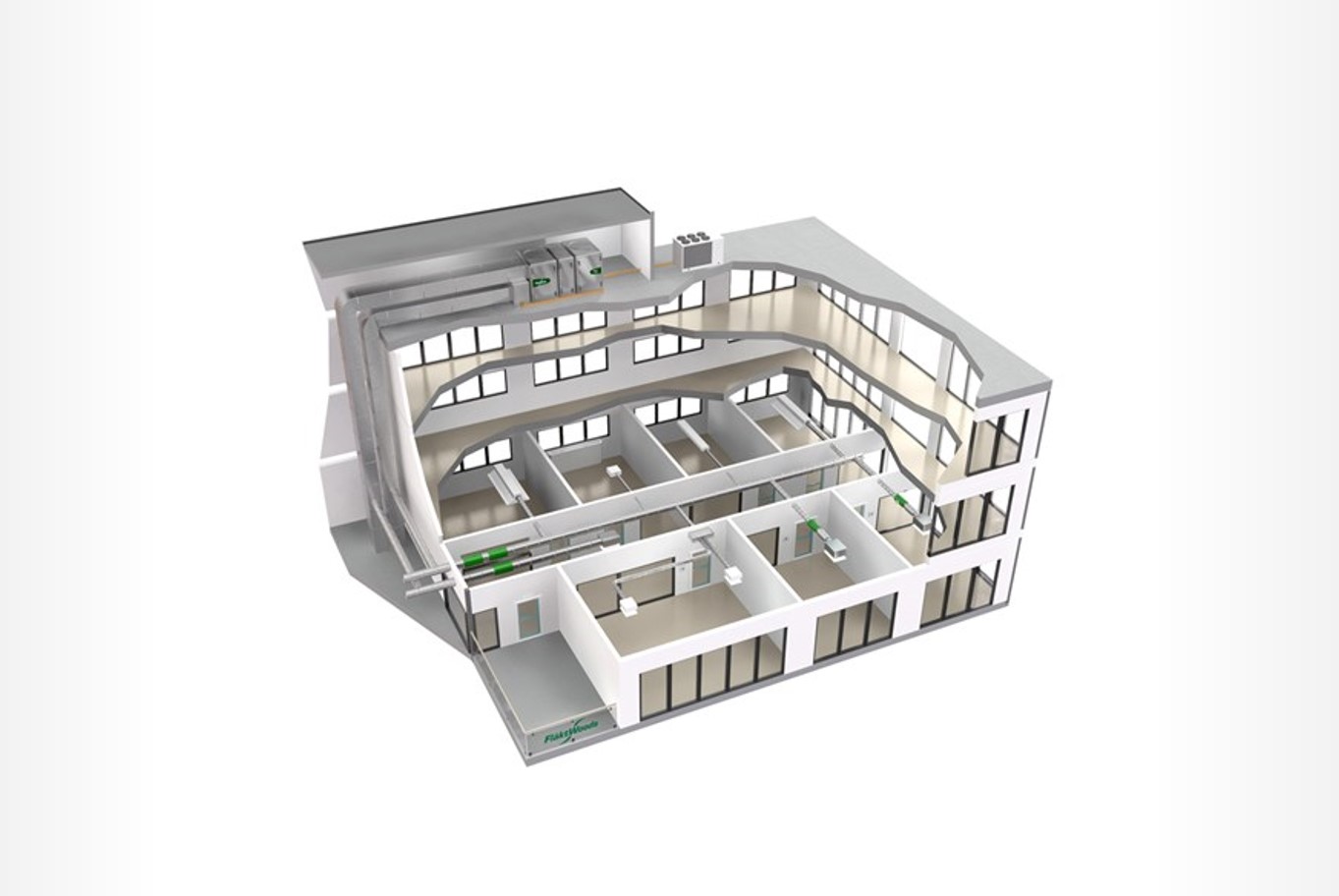 Challenge: Air Temperature challenge
Open plan offices must accomodate the needs of the many without affecting the comfort and productivity of any individuals. A particular challenge of these spaces is to ensure that environment is the correct temperature in spite of changing conditions, such as light entering at the windows or potential draughts.
Open plan offices have highly fluctuating occupancy levels and are seldom at full capacity. The ventilation on these open spaces needs to be variable in order to minimise cost and optimise efficiency.
DESCRIPTION
Use: Medium density occupancy with low level partitioning within medium to large space
Room area: 50 m2
Number of persons: 4-20
Ventilation requirement: Normal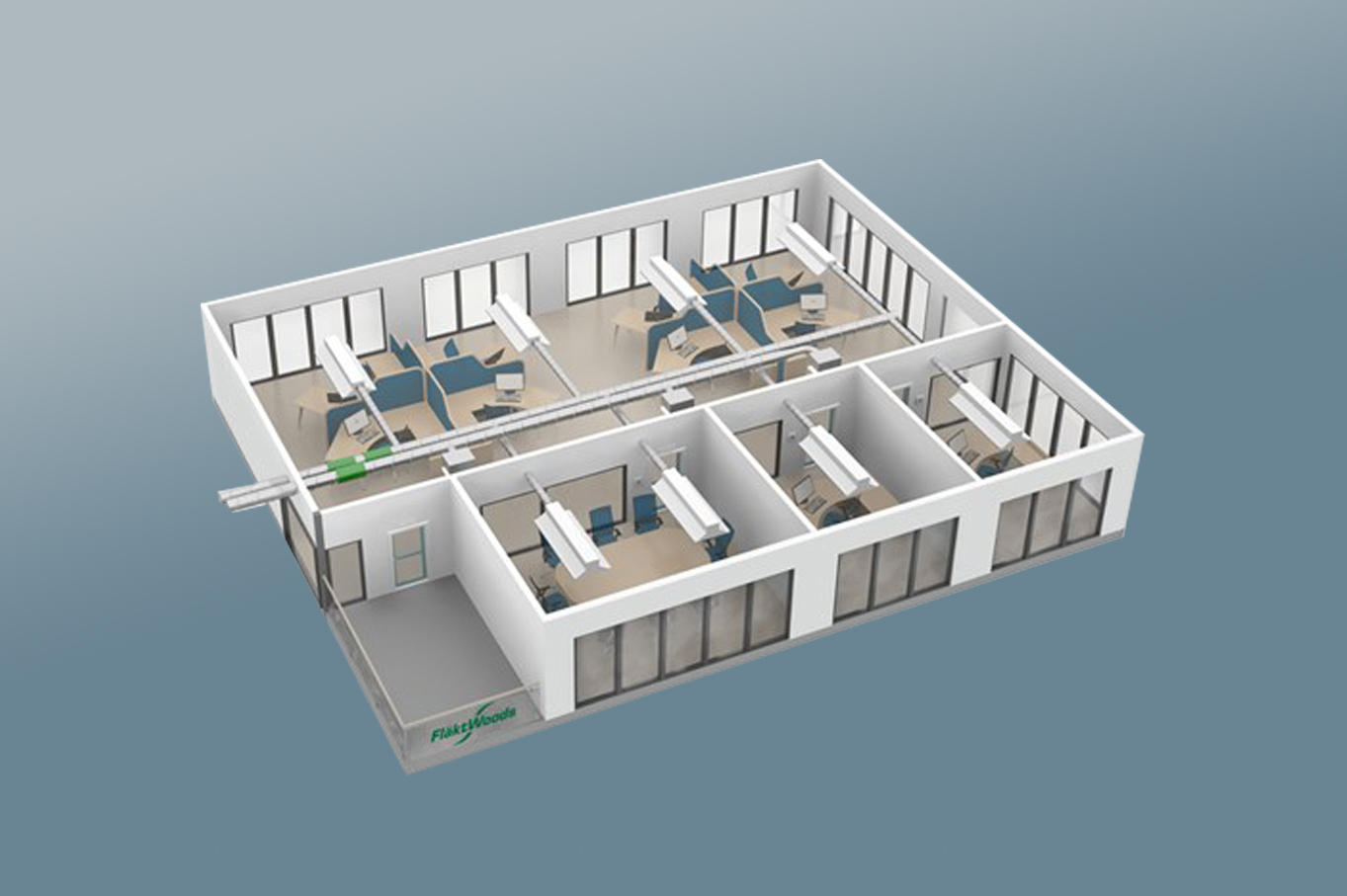 Solution: Air-Water System with Chilled Beams
Chilled beams provide ventilation, cooling/or heating. Working on the principle of induction to drive fresh air across heat exchanger coils, are the most efficient form of cooling with high comfort levels.
With cooling load distributed approximately 25%-75% between air and water, the highest proportion of the load is carried by water with 4 times higher cooling capacity than water, accounting for the highly efficient system.
Occupancy levels are rarely at 100% hence over cooling is the common complaint with CAV chilled beams systems operating on proximity sensing.
Ventilation levels in Open Plan office areas need to be turned down to match occupancy levels. VAV chilled beams with simple CO2 sensing would provide the required demand control at highest comfort levels.
Products included in this solution
Sales Contact
Oficinas y contactos de terceros