Laboratory Ventilation
When it comes to handling critical substances, an uncontaminated environment is of high importance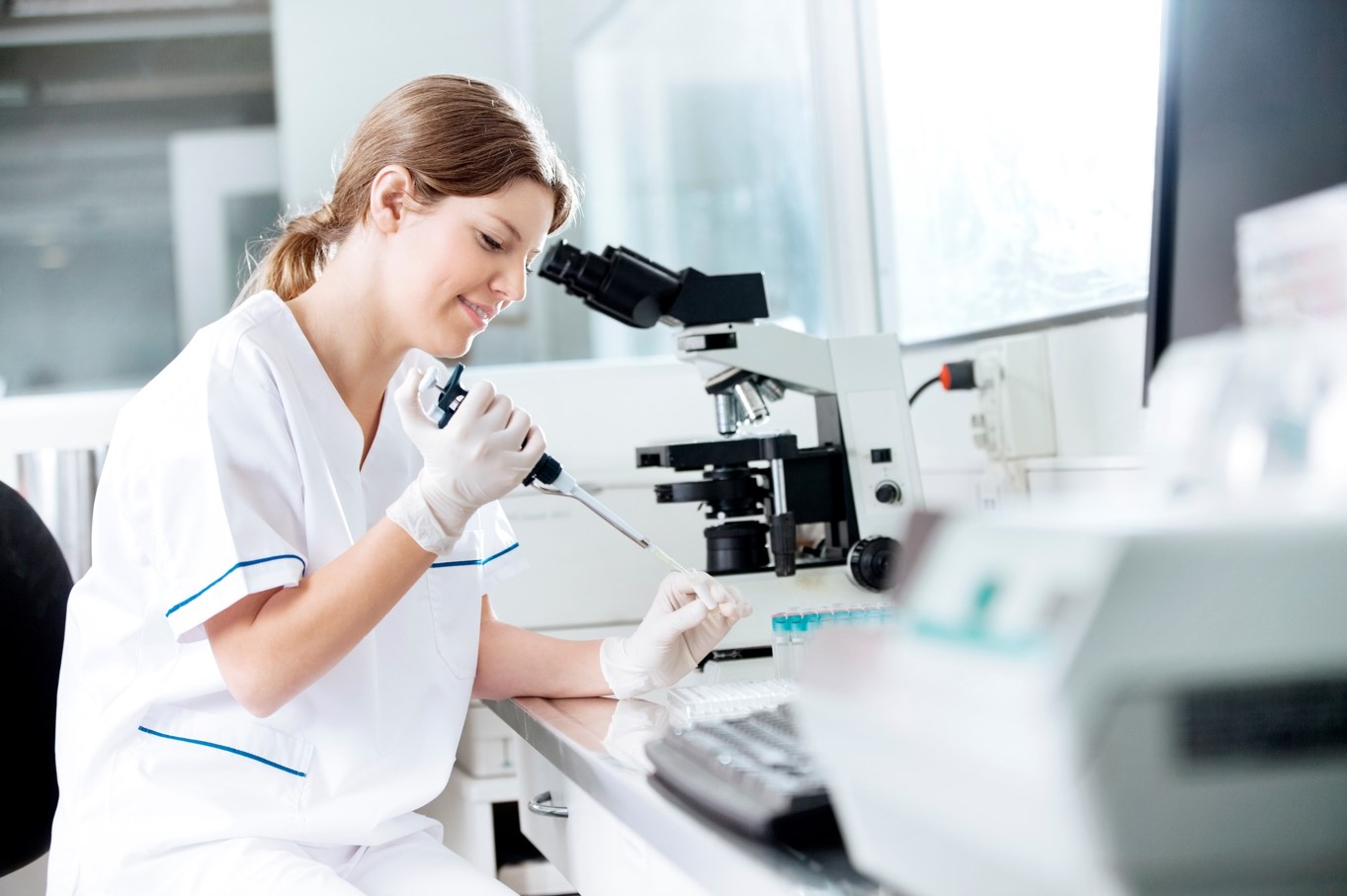 With experience from over 500 installations in pharmaceutical facilities worldwide, FläktGroup is the ideal partner for new builds, extensions or refurbishments. Our extensive GMP* compliant product portfolio provides solutions to the stringent demands of the pharmaceutical industry, whether it is clean room environments, laboratories, manufacturing facilities, offices or warehouses. Our systems meet several demands whilst achieving the highest standards of energy recovery and efficiency to ensure the lowest lifecycle costs for the entire building.
For any process, whether human, mechanical or chemical, the condition of the surrounding air is vital. Not only does the air have to be clean, but it also has to be the correct temperature, correct humidity, be odourless, and contain the correct amount of fresh air. It has to be introduced into the space so that there is very little noise and very little draught. For clean rooms surfaces need to be accurately controlled to maintain velocities, patterns or pressure cascades.

FläktGroup not only has the most comprehensive product portfolio in the market – we develop and manufacture our own systems to take all of the above factors into consideration.
Supply air needs to be filtered in three stages with a HEPA filter at the third stage
Low turbulence airflow above the critical areas (almost laminar)
Overpressure to the neighbouring rooms needs to be maintained at ca. 15Pa - in case of handling hazardous materials, low pressure needs to be maintained and exhaust air must be filtered highly efficient
All surfaces inside of the room should be smooth and easy to clean – rounded corners, reduced numbers of joints
Temperature control inside of clean and controlled environments is a very sensible topic. Attention must be putted on condensate-free cooling when inside a laboratory, as moisture brought in can become a culture medium.
FläktGroup has huge experience in building up laboratories
Our entire HVAC solution can come fully supplied by FläktGroup
Our high efficiency Chillers and AHU's are specifically designed for laboratories
Consentimiento de uso de cookies
Con el fin de seguir mejorando para usted la experiencia del usuario en nuestro sitio web y ofrecerle publicidad relevante en nuestros sitios web asociados, nosotros y nuestros socios utilizamos cookies. Las cookies almacenan informan información relevante en su dispositivo con dicho objetivo. Parte del procesamiento de información de la información procesada mediante el uso de cookies en nuestro sitio web se realiza en Estados Unidos. La protección de datos personales en Estados Unidos no tiene los mismos requisitos que la UE; en concreto, no existen derechos aplicables para proteger sus datos del acceso de instituciones gubernamentales. Por ello existe el riesgo de que dichas instituciones gubernamentales puedan acceder a datos personales sin que el transmisor de datos o el receptor de los mismos pueda impedirlo de forma eficaz. En nuestra Política de Privacidad encontrará información sobre qué datos se procesan en Estados Unidos, y más información general sobre cookies y protección de datos.
A continuación podrá elegir si está conforme con el uso de cookies y con el procesamiento asociado de sus datos personales en la Unión Europea y en Estados Unidos.
Puede modificar sus ajustes de consentimiento de cookies en cualquier momento con tan solo acceder a «Configuración de cookies» en el menú del sitio web. Aquí podrá ver más detalladamente qué cookies no desea aceptar.
Cookies necesarias
Cookies de rendimiento
Cookies funcionales
Cookies publicitarias o de marketing
Más datos detalles
Confirmar selección Utilizar solo las cookies necesarias Aceptar todas las cookies
Tipos de cookies
Cookies necesarias
Estas cookies son necesarias para llevar a cabo las funciones específicas de un sitio web. Se utilizan, por ejemplo, cuando un usuario añade un producto a su cesta de compras y después sigue navegando por el sitio web (u otros sitios) antes de proceder a completar el proceso de compra. De este modo su cesta de compras no se borra, ni siquiera una vez cerrada la ventana del navegador.
Cookies de rendimiento
Estas cookies recogen información sobre el comportamiento de los usuarios en el sitio web e indican si estos usuarios reciben mensajes de error (y en tal caso, dónde y después de qué eventos). Las cookies de rendimiento también miden el tiempo que tarda el sitio en cargarse, o su comportamiento con distintos navegadores.
Cookies funcionales
Estas cookies no son absolutamente necesarias, pero mejorarán la «usabilidad» del sitio web. Por ejemplo, la localización introducida una vez queda ya guardada de modo que el usuario correspondiente pueda verla inmediatamente al volver a entrar en la página. También pueden guardarse datos de formulario que hayan sido introducidos, el tamaño de la fuente o similares.
Cookies publicitarias
Las cookies publicitarias o de marketing están ahí expresamente para mostrar al usuario anuncios publicitarios acordes con sus hábitos de navegación. Notará a menudo el uso de estas cookies después de haber visitado tiendas online: los anuncios de esta tienda reaparecerán en muchos sitios web que visite posteriormente, a veces con un retraso (deliberado) de horas o semanas. Esto se conoce en el mundo del marketing online como «retargeting».
Volver