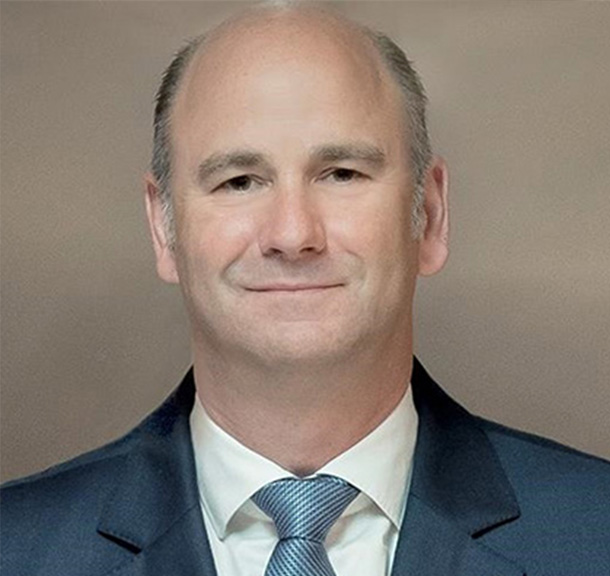 Hubertus M. Mühlhäuser, Executive Chairman of the Shareholder Committee
Hubertus has more than 20 years in senior positions at multiple public and private companies in the global industrials sector. Recently he was Chairman & CEO of Pontem Corporation, a special purpose acquisition company traded on the NYSE. Until 2020 he was CEO & Executive Director of CNH Industrial (NYSE:CNHI), one of the largest capital goods companies with its global brands Iveco, Magirus, Steyr, New Holland and Case. Hubertus was also CEO & Executive Director at Welbilt Inc. (NYSE:WBT) the leading foodservice manufacturer and led the company through its successful Spin-Off on the New York Stock Exchange. Prior to Welbilt he was Sr. Vice President & General Manager at AGCO Corp. (NYSE:AGCO) one of the largest agricultural OEMs with its brands Fendt, Valtra and Massey Ferguson.
Hubertus is currently also the Chairman of the Shareholder Committee at Kelvion Holding, a global heat exchanger company, and he is also a Board Member at Ballard Power (NASDAQ:BLDP), one of the globally leading fuel cell manufacturers with facilities in Canada, Europe and China.
Hubertus graduated from the European Business School with a Master in Business Administration/Diplom Kaufmann.
Tobias Ketterle, CFO
Tobias is a senior Executive with a profound background in Finance and IT from a comparable industrial environment and private equity experience.
After getting his master's degrees in business administration from universities in Bamberg, Germany and Western Illinois in the USA he started his professional career at KPMG.
He then managed Mergers & Acquisitions at REWE Zentralfinanz eG in Cologne before he joined the Wilo Group in 2007. Wilo is one of the world's leading premium providers of pumps and pump systems for the building services, water management and industrial sectors with approximately 7.400 employees worldwide and a global turnover of 1.2 billion EUR in 2014.
Tobias initially was hired as Chief Information Officer before he became in charge of a large strategic transformation program. After a successful completion of the program he was appointed as Group CFO. In 2015 he became the Group CFO of DSD – Duales System Deutschland, a private equity owned company, and successfully restructured it until the company was sold in 2022.
Yvonne Comolli, Human Resources
Yvonne joined FläktGroup in May 2019 as Chief Human Resources Officer, providing HR leadership across the group.
Her key responsibility is to deploy consistent best practice HR programs, processes and tools in order to support our growth and profitability objectives.
Yvonne is a very experienced Senior Executive with over 23 years of professional background in HR and Compliance.
Before joining FläktGroup, she held Senior global positions within a broad range of industries. Yvonne holds a degree in Business Administration from Dortmund university.
Mark Grimes, CSO, Global Applications
Mark is accountable for business growth in the Sweden (incl. Denmark), Finland, the UK and Ireland. With a focus on Critical Applications; Data Centers, Gigafactories, Pharma, MOG and Clean Rooms.

Mark has worked for FläktGroup, formerly Fläkt Woods, for 28 years gaining broad experience managing P&L's across Asia and Europe, with a key focus on turnkey HVAC Systems, Key account Management and Applications – Marine Oil and Gas, Cleanroom and Data Centres.

He is a building services engineer with a HND - Building Services from the Dublin Institute of technology and the UK Engineering Council examinations Part 1 and Part 2 and holds a supplementary MBA from the Smurfit school of Business - University College Dublin.
Lauri Jaakkola, Group Chief Transformation Officer
Lauri joined FläktGroup in March 2023 as Group Chief Transformation Officer. In his role, Lauri is in charge of coordinating FläktGroup's transformation process and strategic projects.
Prior to FläktGroup, Lauri led the investment strategy and execution work under the Chief Investment Officer at NREP, the leading real estate investor and innovator in the Nordics. Before NREP, he worked as Senior Manager serving primarily private equity clients at Bain & Company, a top-tier global management consultancy.
Additionally, Lauri has prior HVAC experience from Rettig Group, a Finnish family-held investment company, where he worked extensively with Rettig's portfolio company Purmo Group, European market leader in hydronic heating and cooling equipment.
Lauri holds an M.Sc. in Industrial Engineering and Management from Aalto University in Finland.
Sébastien Leichtnam, Services
Sébastien's mission at FläktGroup is to accelerate the implementation of our service growth strategy. He will drive our service roadmap globally and will lead and coordinate the work of the local service teams.
Sébastien is an experienced international Executive with experience in business acceleration and people leadership related to Service. He holds business degrees from the Catholic University of Lille and the international university INSEAD and an MBA from the EDHEC in Lille. He has profound experiences in our industry. In his most recent position, he worked at Munters AB for the past 6 years in a similar role. Before that, he worked for TetraPak in Sweden and various international companies in senior leadership responsibilities.
Stéphane Maravel, Chief Officer, Woods
Stéphane is a business leader with strong strategic vision and operational drive, 29 years of international experience with deep expertise in energy management, electric mobility, services and digital transformation.
Full bio coming soon!
Marco Scomparin, Plants & Supply Chain
Marco is a very experienced Senior Operations Manager from the HVAC industry. He has previously held the position of Vice President Global Operations Air Tech at Munters AB. In this role, he led a team across a large global footprint of 12 sites.
Marco has had various Management roles in Operations in the Manufacturing industry and graduated at the Politecnico of Torino and holds a Master's degree in Electronic Engineering.
Ömer Tüzer, CTO
Ömer is Chief Technology Officer of FläktGroup. In his role he drives FläktGroup's technology and innovation strategy with the focus of digitalization, sustainability and ESG. He oversees FläktGroup's Engineering teams and Center of Excellences and works across the organisation to provide strategic and operational oversight to develop Energy Efficient Products, Services and Solutions, fueling the profitable growth of the company.
Ömer has now been with FläktGroup for over 23 years in various sales, marketing, production, management, strategy and leadership roles. In his last role he was Chief Sales Officer and accountable for growth in Turkey & Middle East regions. He has managed many energy efficient and challenging HVAC solutions for very large scale Commercial & Industrial application projects for Products & Services, including applications like large Data Center projects.
Ömer earned a bachelor's degree in mechanical engineering from Orta Dogu Teknik Universitesi of Ankara and MSc. degrees in mechanical engineering from Bogazici Universitesi of İstanbul
Trevor Young, CSO, Indoor Climate & SEMCO
Trevor leads all Sales Units in Europe, the Middle East and Asia, in addition to leading the US Indoor Climate business (SEMCO).
With over 25 years of experience in the HVAC industry, Trevor has worked for leading brand companies such as Swegon, Biddle Air Systems and Prior to working in the states Trevor was responsible for Fläkt Woods sales in Europe. Virtually all of his career has involved the sales and development of Energy saving, Green ventilation and Air conditioning equipment.
Trevor is an Irish Citizen where he studied Mechanical Engineering, he also lived in United Kingdom and now resides in the US with his family.