Tunnels & Metros
Specialist systems for Rail & Metro, Road transverse, semi-transverse and Road longitudinal tunnel ventilation applications, with over 100 years of experience
Light at the end of the tunnel
FläktGroup provides general ventilation and high temperature smoke extract solutions for:
Road tunnels,
Rail tunnels
Metros systems
Service tunnels
Cable tunnels
FläktGroup products have been installed in underground structures throughout the world and the technology, innovation and efficiency of our Large JM product range is unrivalled.
Effective ventilation is an essential requirement for life support underground.
Toxic and inflammable gases must be diluted to a safe level; dust and smoke dispersed; excessive heat should be relieved; and escape routes must be kept clear from smoke. Pollution emitted by trains and road vehicles must be removed to provide an acceptable and safe environment. The heat from a train may need to be removed by forced ventilation to ensure that the temperature is acceptable to both people and equipment.
Length of exposure and concentration of carbon monoxide are the important factors in the progressive effects of loss of alertness, headache and unconsciousness. Other products of car exhausts such as nitrogen and sulphur oxides can also have negative health effects of drivers.
As vehicles become cleaner and more efficient and alternative fuel sources become more common, the day to day ventilation requirement for tunnels will change meaning far more focus is required on the fire safety element of tunnel ventilation for the long term safety of users.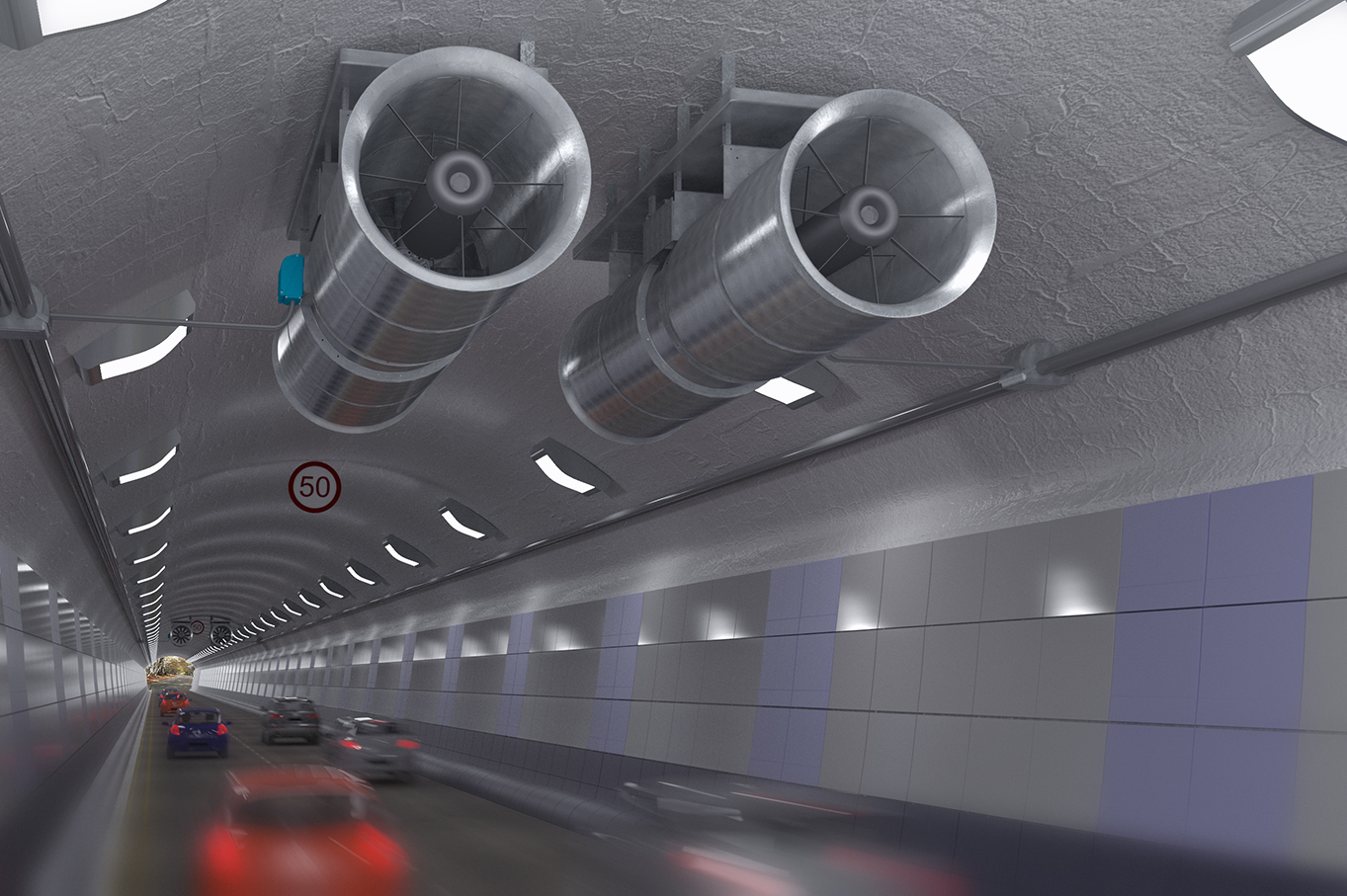 Tunnel Ventilation Design & CFD Analysis
FläktGroup has a design and CFD Centre of Excellence based in the UK, supported by local specialists. The Design team are focused on delivering the optimum design, tailored to local regulatory requirements, optimising air quality, fire safety, installed cost and full life cycle costs.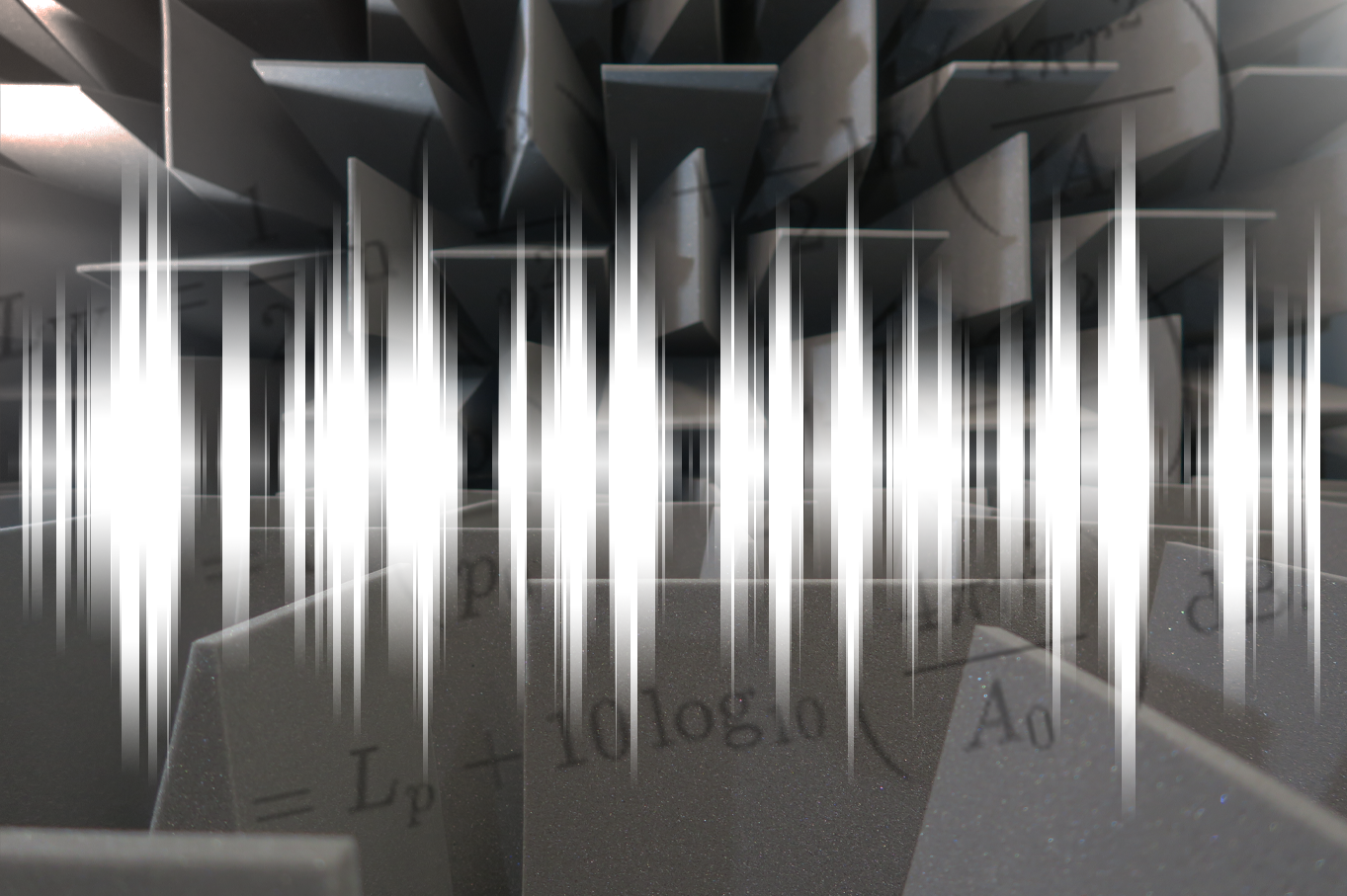 Pressure Drop Calculations & Validation of Noise Calculations
Our engineering department are able to assist in making sure all calculations are correct and the products selected meet all requirements.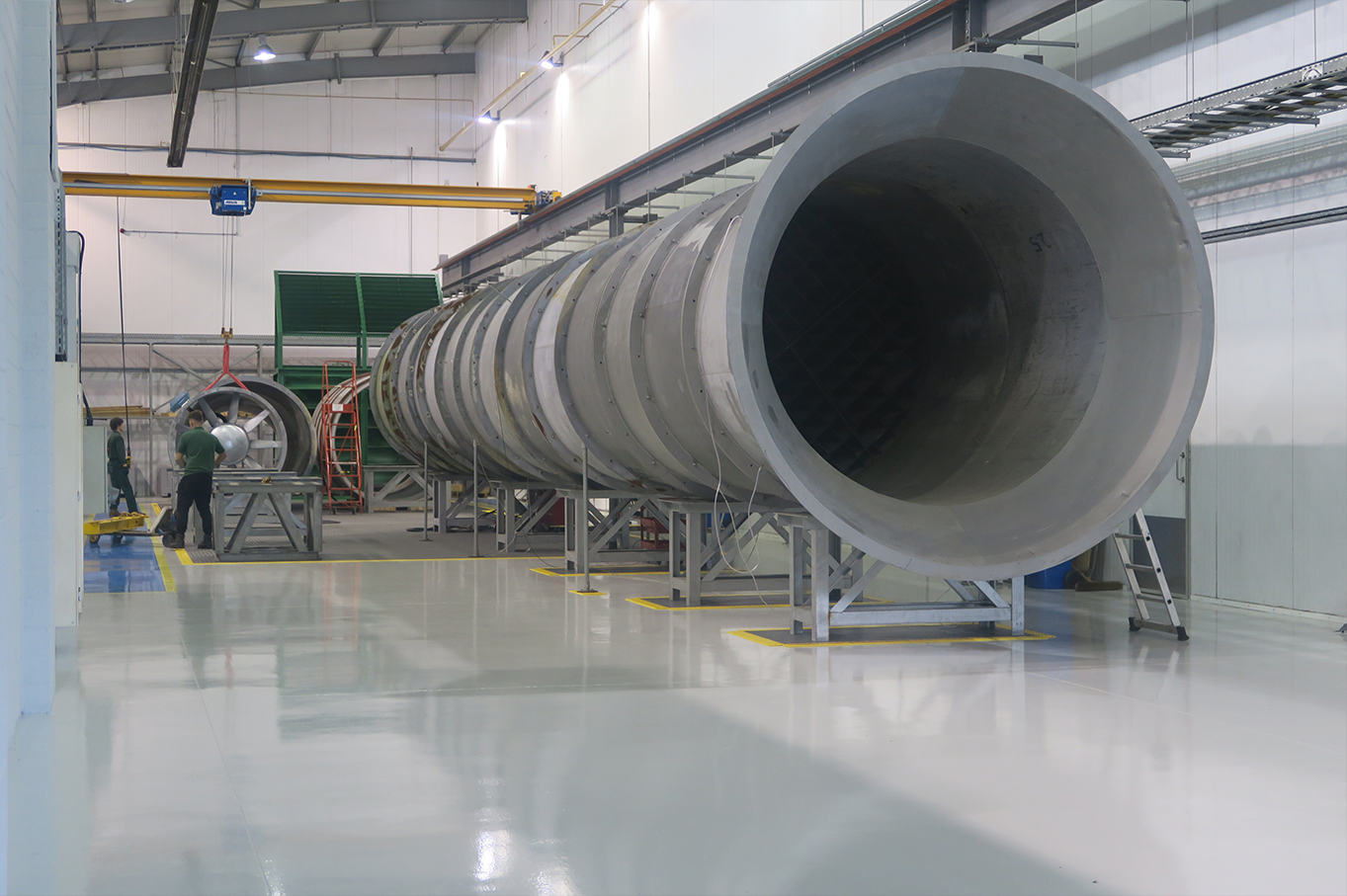 Factory Acceptance Testing
FAT's are conducted at our tunnelling Centre of Excellence in the UK. Our dedicated lab conducts regular FAT's for our clients all over the world. This also gives our customers the opportunity to inspect the factory and understand the manufacturing process so they can have confidence in our solution.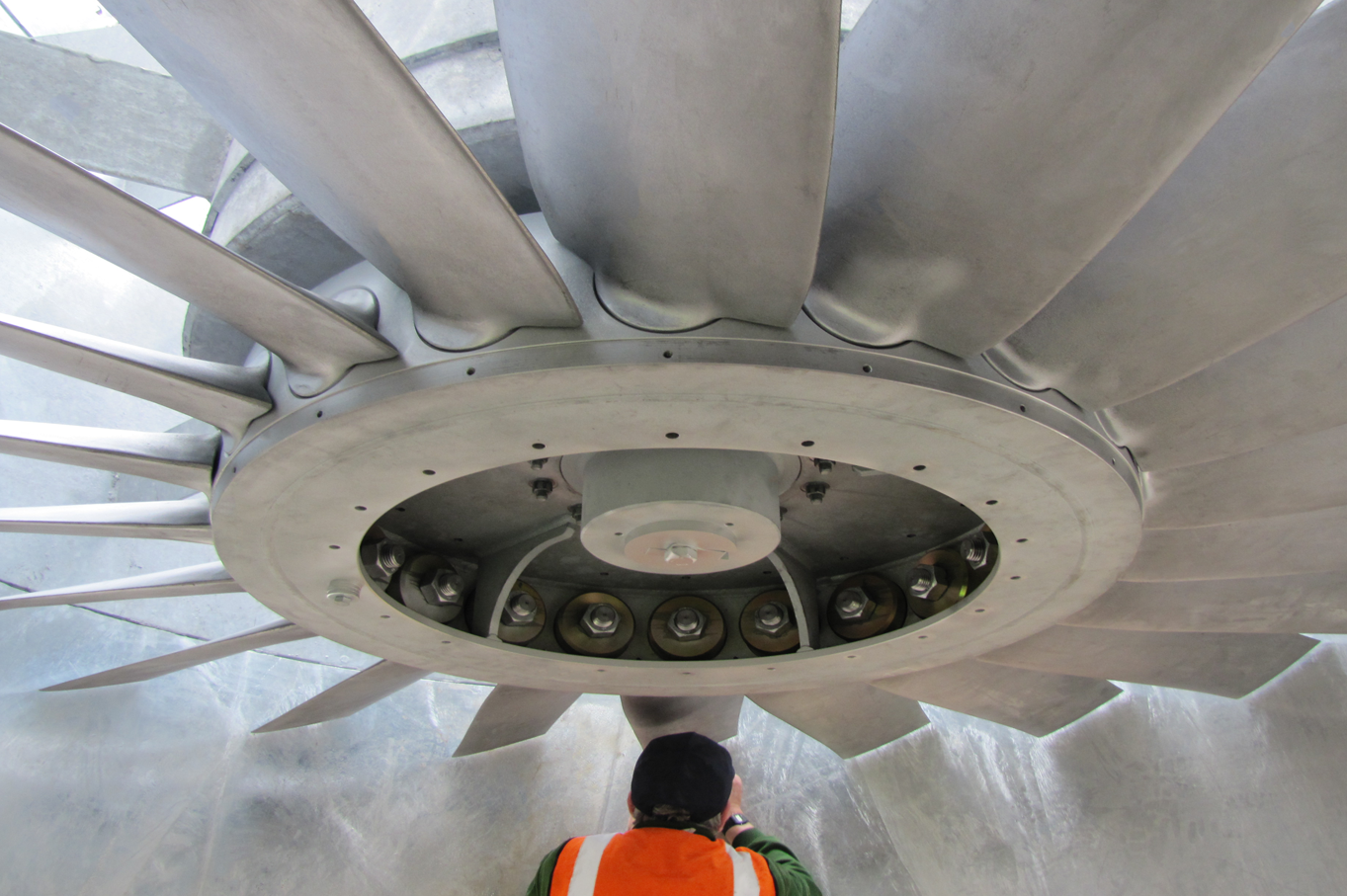 Fan Installation Guidance & Commissioning Assistance
Due to the bespoke nature of tunnel ventilation design, we provide extensive support (including on-site) for the installation and commissioning phase.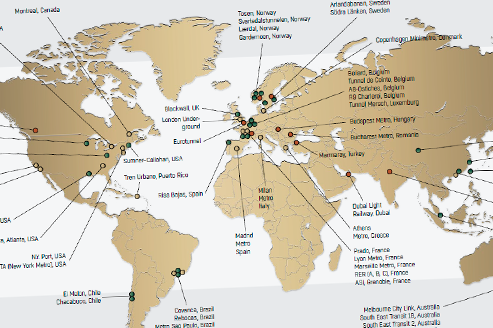 Global Coverage & Support Service
We have a global network of FläktGroup operating companies and local parnters with extensive tunnel ventilation experience all supported by the dedicated project management team in the UK.
After Sales Support & Warranty
FläktGroup are on hand for support through every stage. Right from the design stage through to installation and beyond. We're always happy to help from our Centre of Excellence in the UK to our extended network throughout the world.
Tunnels & Metros
CE Marked Safety Critical Ventilation Products
We can offer one of the most comprehensive ranges of CE Marked Safety Critical Ventilation Products available in the world.
Optimised layout design for Energy Efficiency, Velocity Pressure effect & Acoustic Performance.
Coordinated component effect on system: Silencer + Transform + Damper
Utilising Plantroom Space via Innovative "IMI" design
Pulse pressure allowance
Robust design & solution
Spatial Coordination using 3D Modelling
Acoustic Supply & Design Support
FläktGroup Headquarters
FläktGroup Holding GmbH
Neue Höfe Herne
Bahnhofstraße 65-71
44623 Herne
+49 2323 6236 00
Contact FläktGroup
Cookie Consent
In order to continuously improve the user experience on our website for you and to provide you with relevant advertising on our partner websites, we and our partners use cookies. Cookies store relevant information on your device for this purpose. Some information processed through the use of cookies on our website takes place in the USA. The protection of personal data in the USA does not meet the requirements in the EU, in particular there is a lack of enforceable rights that protect your data against access by government agencies. So there is a risk that these government agencies can access the personal data without the data transmitter or the recipient being able to effectively prevent this. Information about what data is processed in the USA and further general information on cookies and data protection can be found in our Privacy Policy.

Below you can choose to agree to the use of cookies and the associated processing of your personal data in the EU and the USA.

You can change your cookie consent settings at any time by accessing 'Cookie Settings' in the website menu. Here you can see in more detail which cookies you do not want to accept.
Necessary Cookies
Performance Cookies
Functional Cookies
Advertising or Targeting Cookies
Accept All Cookies
Confirm Selection
More Details
Types of Cookies
These cookies are necessary for the specific functions of a website to be carried out. For example, such cookies are used when a user puts a product in the shopping cart and then continues to surf the site (or other sites) before proceeding to checkout. This means that his shopping cart is not deleted even after closing a browser window.​​
These cookies collect information about the behavior of users on the site and whether users receive error messages (if so, where and after which events). Loading times or the behavior of the website with different browser types are also measured with performance cookies.​​
Functional cookies​
These cookies are not absolutely necessary, but increase the "usability" of a website. For example, the location entered once is saved so that the respective user can immediately see this location when the page is called up again. Form data that have been entered, the size of the font or the like, can also be saved.​​
Advertising or targeting cookies are explicitly there to show the user advertisements that match their surfing behavior. You often notice the use of these cookies after you have been to online shops: Advertisements for this shop reappear on many websites visited afterwards, sometimes with a (deliberate) delay of a few hours to a few weeks. In online marketing, this is also called "re-targeting".​