Fire safety & smoke extract

FläktGroup is a pioneer in indoor air management in case of fire and smoke
We have built up vast applicational knowledge through involvement in many major construction projects, such as offices, hotels, airports, commercial buildings but also demanding applications like car parks, cruise ships and oil & gas platforms. The ability to offer a full range of products, coupled with our vast experience of HVAC systems, makes FläktGroup the ideal provider of Fire Safety solutions.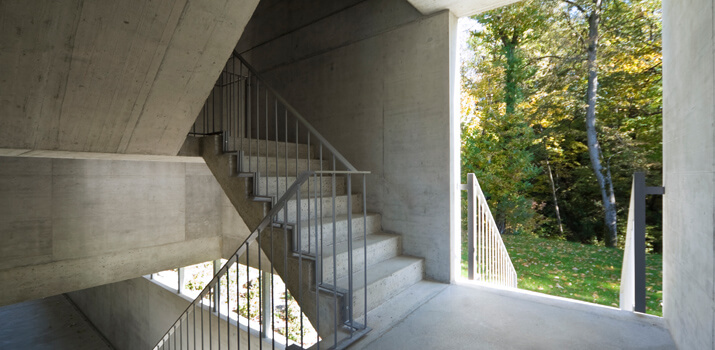 Car Park Fire Safety
Underground or enclosed car parks need ventilation in place in case of a fire or smoke extraction emergency
Products & Solutions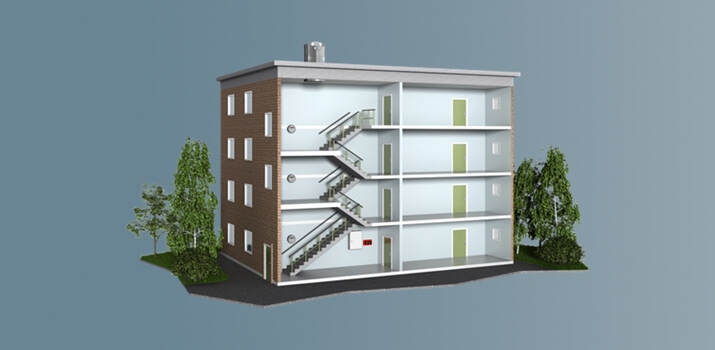 Pressurisation Systems
This system safeguards life creating the means for simultaneous evacuation of occupants with a protected means of escape from multiple levels during an emergency.
Products & Solutions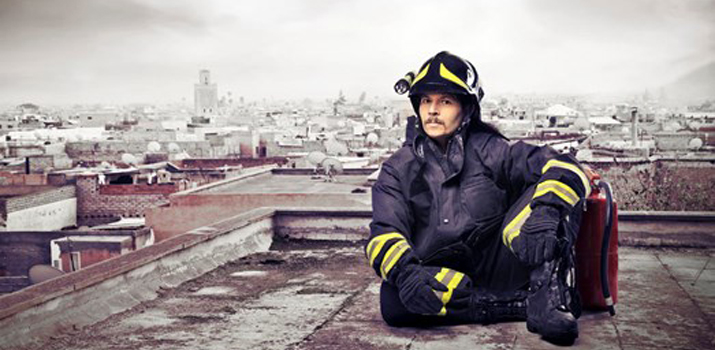 Smoke Extract
For space-constrained multi-storey residences requiring mechanical smoke extraction to maintain smoke-free means of escape and fire fighter access.
Products & Solutions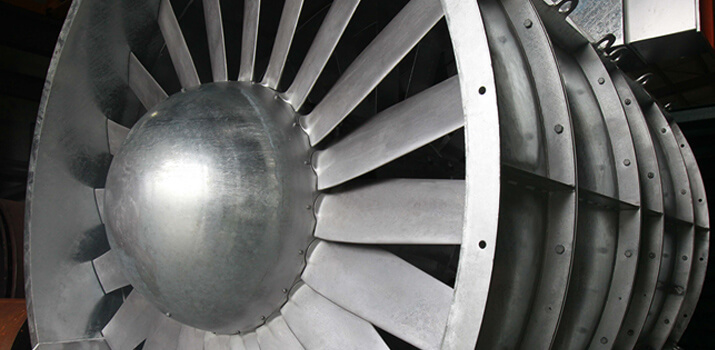 Tunnels & Metro
We can offer one of the most comprehensive ranges of CE Marked Safety Critical Ventilation Products available in the world.
Products & Solutions
FläktGroup Headquarters
FläktGroup Holding GmbH
Neue Höfe Herne
Bahnhofstraße 65-71
44623 Herne
+49 2323 6236 00
Contact FläktGroup
Cookie Consent
In order to continuously improve the user experience on our website for you and to provide you with relevant advertising on our partner websites, we and our partners use cookies. Cookies store relevant information on your device for this purpose. Some information processed through the use of cookies on our website takes place in the USA. The protection of personal data in the USA does not meet the requirements in the EU, in particular there is a lack of enforceable rights that protect your data against access by government agencies. So there is a risk that these government agencies can access the personal data without the data transmitter or the recipient being able to effectively prevent this. Information about what data is processed in the USA and further general information on cookies and data protection can be found in our Privacy Policy.

Below you can choose to agree to the use of cookies and the associated processing of your personal data in the EU and the USA.

You can change your cookie consent settings at any time by accessing 'Cookie Settings' in the website menu. Here you can see in more detail which cookies you do not want to accept.
Necessary Cookies
Performance Cookies
Functional Cookies
Advertising or Targeting Cookies
Accept All Cookies
Confirm Selection
More Details
Types of Cookies
These cookies are necessary for the specific functions of a website to be carried out. For example, such cookies are used when a user puts a product in the shopping cart and then continues to surf the site (or other sites) before proceeding to checkout. This means that his shopping cart is not deleted even after closing a browser window.​​
These cookies collect information about the behavior of users on the site and whether users receive error messages (if so, where and after which events). Loading times or the behavior of the website with different browser types are also measured with performance cookies.​​
Functional cookies​
These cookies are not absolutely necessary, but increase the "usability" of a website. For example, the location entered once is saved so that the respective user can immediately see this location when the page is called up again. Form data that have been entered, the size of the font or the like, can also be saved.​​
Advertising or targeting cookies are explicitly there to show the user advertisements that match their surfing behavior. You often notice the use of these cookies after you have been to online shops: Advertisements for this shop reappear on many websites visited afterwards, sometimes with a (deliberate) delay of a few hours to a few weeks. In online marketing, this is also called "re-targeting".​