2019-09-03
Car Fire - Forum Tunnel Gdańsk - Fläkt Woods Fire Safety Solution
Fläkt Woods, a FläktGroup company, solutions in action. Tunnel ventilation solutions are designed and installed for daily use but also as a precaution for devastating events which could occur... such as described in this article.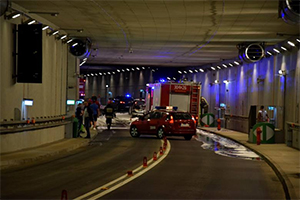 The incident that happened in Gdańsk, on 12th August 2019, will be a memorable but gloomy one. Fortunately, there are solutions that are designed and installed for daily use but also as a precaution for devastating events which could occur.
When it came to this incident, the right solution was designed and provided by Fläkt Woods Limited (UK), via the local sales unit FläktGroup Poland Sp. Z o.o. The function of their product is to ventilate the Forum road tunnel daily, and to perform a different function in an event of a fire by extracting smoke which it did flawlessly that day.
A car caught fire whilst driving through the tunnel which runs underneath the forum shopping centre in Gdańsk, Poland. The 62,000 m² shopping centre, which includes a road infrastructure development, was estimated to have cost around €194m when it opened in May 2018.
Even though the incident was caused by only one car, 8 fire responder teams attended the scene to deal with the fire and to assist with the evacuation within the tunnel, shopping centre and transport hub (main railway station). Eye-witness reports suggest that there were no serious injuries, and everyone was evacuated safely.
It was an unfortunate event, but did serve to prove the benefits of installing high-quality, pre-qualified products purpose designed to meet such occasions.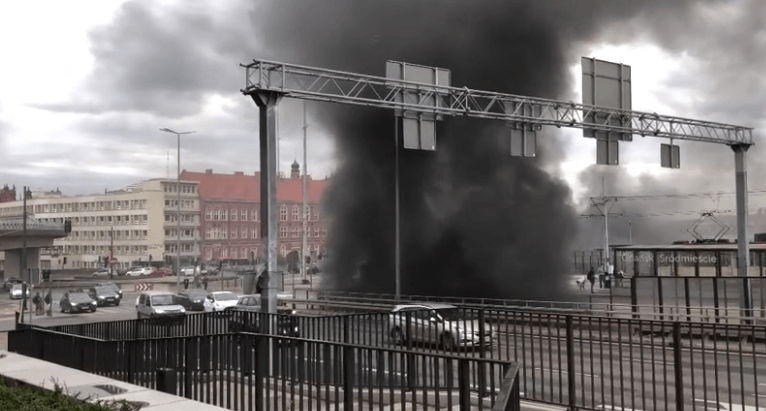 Dense clouds of black smoke were seen venting from below ground which demonstrated that the smoke control and extraction system was operating as designed. In order to offer the maximum level of capability and protection, the fire safety systems provided by Fläkt Woods Limited are designed to handle high temperatures and smoke extraction up to 400°C for up to 2 hours.
There are 20 tunnel ventilation fans installed within the Forum tunnel. Each being 710mm diameter and featuring JMTS impellers, which gives them the capability of being able to run either forward or reverse direction whilst extracting hot smoke from the fire zone. This allows the system to be flexible and adaptive to suit all, when and if required, fire extract design scenarios.
Initial reports indicate that these fans performed exactly as designed to extract the smoke so that fire responders could extinguish the fire and evacuate civilians safely.
The Fläkt Woods JMTS Jetfoil product was specifically designed to meet the Consultant's particular needs for this project. Each jet fan is fitted with 2D long silencers, which are fitted with stainless steel inner liners, to further improve product longevity. Every JMTS truly reversible impeller used within this product variant is x-ray inspected in accordance with ASTME-155, which ensures that its design integrity is assured. This is in fact standard practice for all impellers used within Fläkt Woods fans.
Motors are single speed high efficiency rated machines and have class H insulation for added protection during a fire. Sealed for life bearings are designed to offer trouble free and reliable operation during the life-time of the product, which is an important factor when designing any fire safety solution aimed at preserving infrastructure and saving lives.
For more details of our products please visit our website: https://www.flaktgroup.com/en/products/air-movement/fire-safety-fans/
Acknowledgements:
Pictures, which were posted on line on 12th Aug19, were obtained from Trojmiastro.tv and Polska Press Sp. z o.o.,
https://trojmiasto.tv/Ewakuacja-Forum-Straz-pozarna-blokuje-przejazd-35480.html?t=17
Information related to the Forum Shopping centre opening event obtained from Europe Real Estate website: http://europe-re.com/forum-gdansk-opens-to-the-public-pl/65207