Semi-centralised ventilation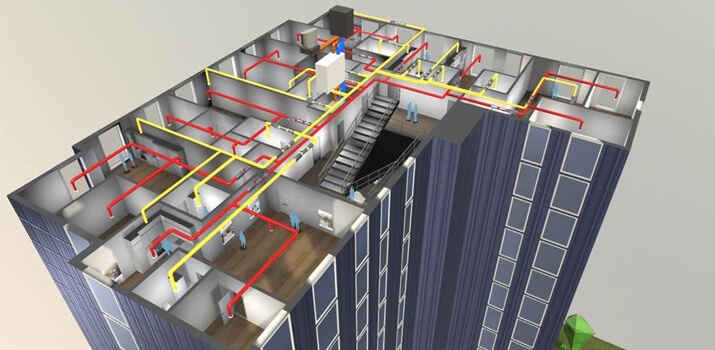 Better living comfort individually
Easy-to-use for the resident
Resident-specific control can be integrated with the cooker hood
Enables easier pressure differential controlling in very tall buildings
Smaller units than in centralised ventilation save up in floor area

A floor-by-floor ventilation unit serves one or two floors at a time. The ventilation is adjustable per apartment, which elevates living comfort to a new level as the residents can control the ventilation themselves. In addition to living comfort, energy efficiency is a very important selection criteria.


Commissioning is always preceded by a careful and dimensioned adjustment of the equipment, after which the maintenance of the equipment is clear. When the housing association handles maintenance, residents do not have to worry about building services at all.


In underground and enclosed parking spaces, jet thrust fans provide efficient and reliable ventilation, eliminate harmful emissions and ensure efficient smoke extraction and control. Pressurising the stairwell in the event of a fire creates a safe escape route.
Offices & 3rd party contacts