Decentralised ventilation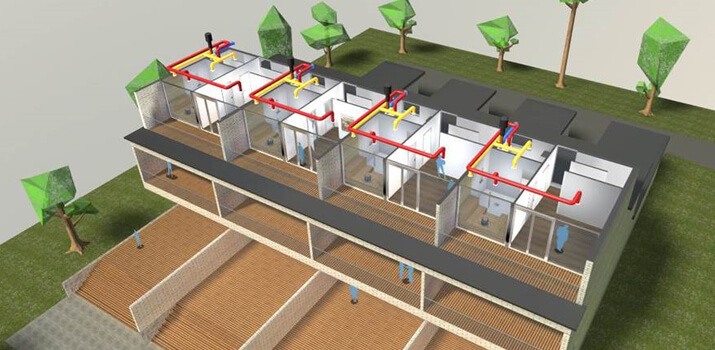 Adjustable residence by residence individually by the residents themselves
No transmission of noises nor smells
Efficient usage of space
Easier control of the pressure differential
Using the ventilation by the need and controlling the ventilation are becoming the most critical for the energy efficiency, healthy living and comfort.
As the decentralised ventalation, also known as residence-specific ventilation, grows its market share, growing number of people can adjust the ventilation themselves and have control of their energy efficiency by doing so. Ventilation can be boosted when they have guests and reduced when the apartment is empty.
Many residents value and even demand better indoor air quality.
Offices & 3rd party contacts