Residential Air Handling Units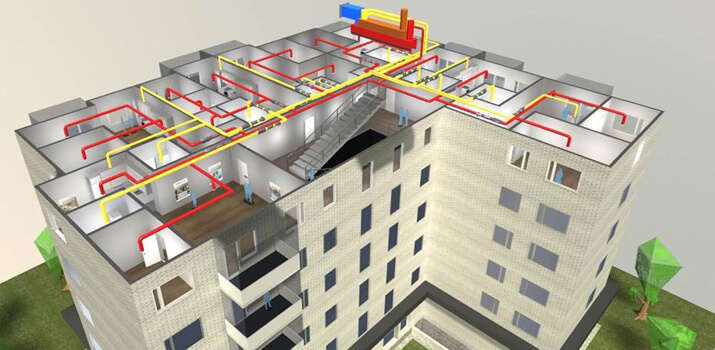 No need for any maintenance in the apartments
Economical maintenance and life cycle costs
Option for residence-specific airflow control with Optivent Ultra
Silent system

Energy efficiency of the ventilation is crucial when the air handling units run 24/7 and with lower energy costs comes lower housing costs.
All the maintenance tasks take place outside of the apartments with centralised air handling units, which lower the housing costs even more, and all the sound generating devices are out of the apartments. Centralised air handling units enable easier supply air cooling in both new buildings and renovations with which the temperature of the apartments can be kept in moderate levels during the summer.
Underground parking lots' ventilation and smoke extraction is best done with modern jet thrust fans. Because of the limitations in room height this solution is also more economic compared to ducted solution.
In the rare case of fire, it's crucial that the residents get out safely and that the fire department can extract the smoke, this is possible with the pressurisation of the staircase.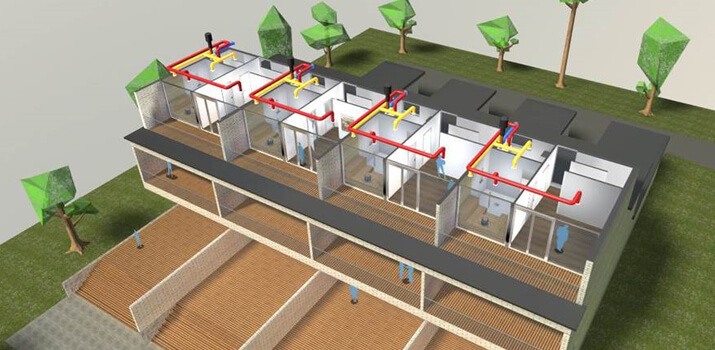 Adjustable residence by residence individually by the residents themselves
No transmission of noises nor smells
Efficient usage of space
Easier control of the pressure differential
Using the ventilation by the need and controlling the ventilation are becoming the most critical for the energy efficiency, healthy living and comfort.
As the decentralised ventalation, also known as residence-specific ventilation, grows its market share, growing number of people can adjust the ventilation themselves and have control of their energy efficiency by doing so. Ventilation can be boosted when they have guests and reduced when the apartment is empty.
Many residents value and even demand better indoor air quality.