Gaming Data Centre Cambridge, UK
Removal of 5 existing Denco Close Control Units and installing 6 new Multi-DENCO Close Control Units DMA030D.
Name of building: Gaming Data Centre Cambridge
Year: 2021
Country: United Kingdom
Number of units: 6 and matching condensers
The new 6th DMA030D unit will be installed in the Comms room first, while the existing units will control the temperature of the equipment in the room. Meanwhile, the first unit will be commissioned next unit will be disconnected then removed.
The next new unit will then be installed in its place and commissioned. This cycle will be repeated until all the units are commissioned. Adding 1 additional supply for the 6th CCU unit. All 6x units will be daisy-chained together to work as one. Master and slave/standby until duty is required. New 6th unit will allow the data centre to run much more smoothly, reducing the energy costs by decreasing fan power on each system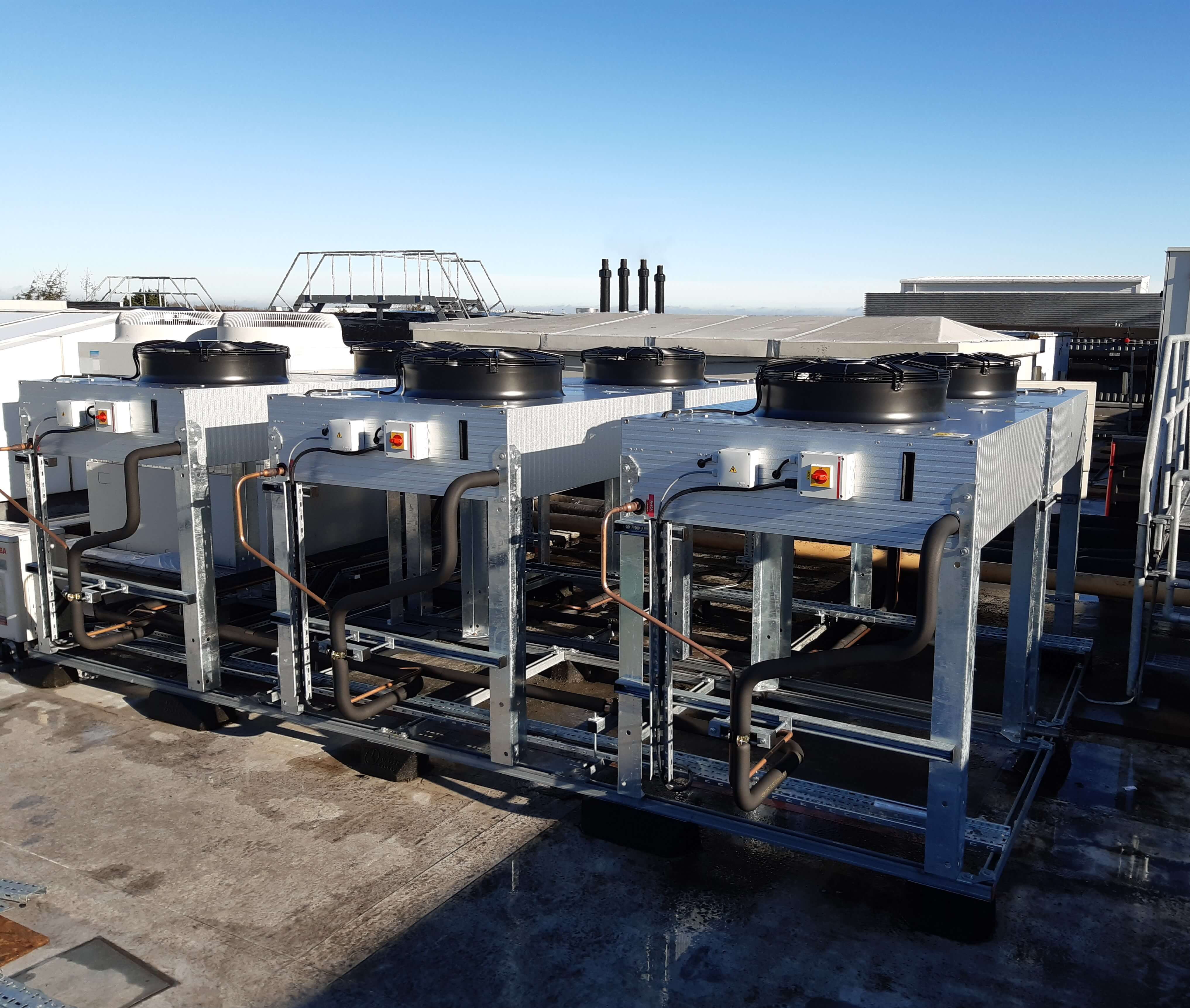 FläktGroup UK Site services can provide a turnkey solution for any customer –Design, supply, install, commission and maintain.
6 Multi Denco DMA030D units
New condensers
Decommissioning
Commissioning
The outdoor condensers were risen to allow the heat rejection to pass over the building meaning reducing energy costs