Our Mission
We have made it our mission to provide excellent and energy efficient Indoor Air Quality solutions that save costs and protect our shared environment.
We are your Global & Local partner
Our products and solutions are developed by talented and passionate people. Every day we strive to make it easy for our customers to always choose FläktGroup. Sharing this passion is in our DNA and we are proud to make a difference.

With sales offices in more than 20 countries and a large network of strategic partners in 45 countries.
Flexibility
Standard & highly customizable products with millions of combinations – always a perfect fit.

Compliance
Certifications according to Eurovent, sustainability and quality in all of our processes.

Assured Quality
Advanced engineering, consistent high-quality production and global supply chain
Service & Support
Product service support, spare parts, upgrades and professional customer services.

We have the widest offering of products in the industry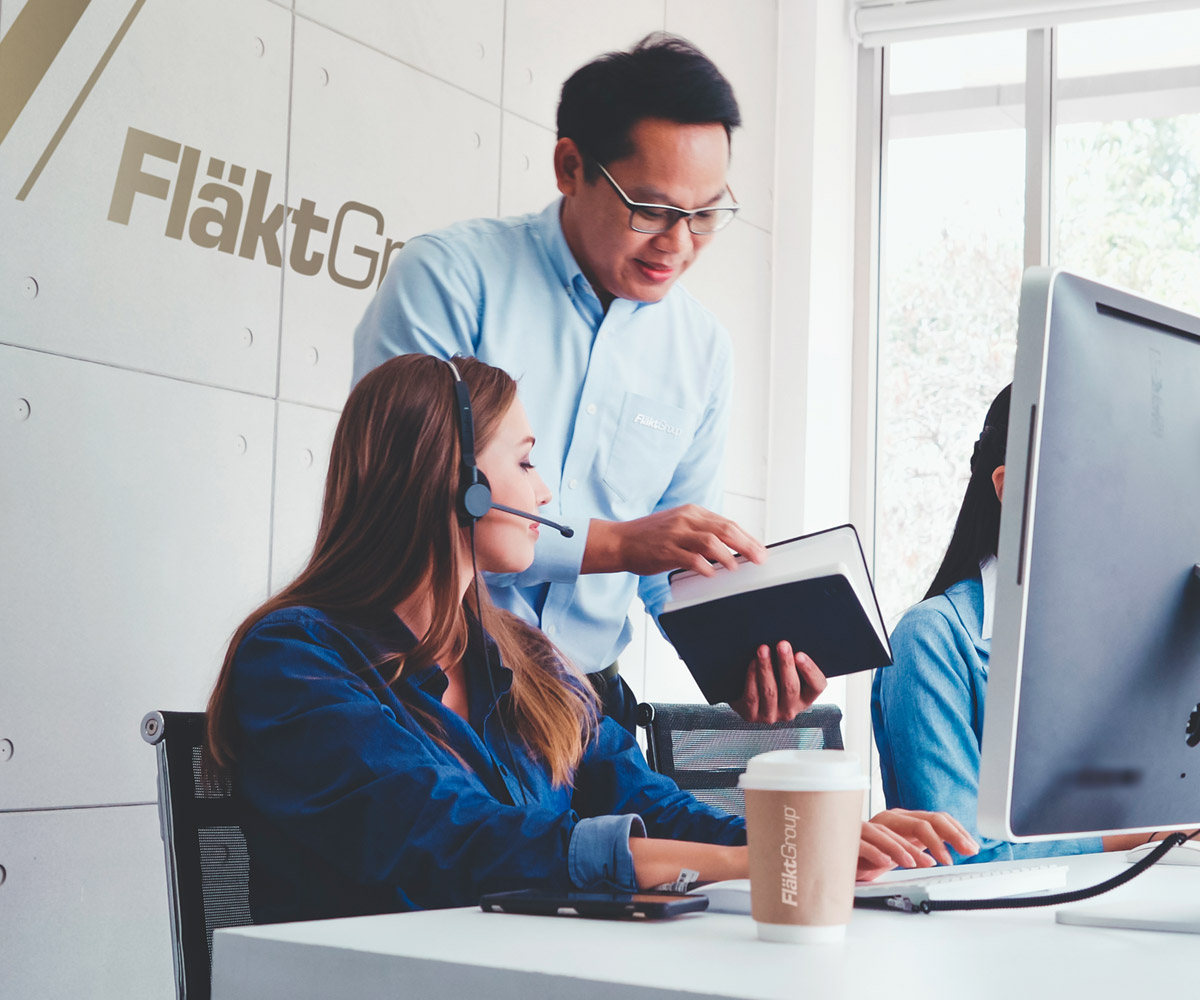 Our People
With more than 700 people in sales and service and a global network of local partners, 170 R&D engineers and dedicated customer support teams, we are always ready to support, fulfil and surpass requirements on customer projects including. Our teams constantly develop their skills through training programs and valuable customer interactions.
We take pride in developing long lasting relationships that are mutually beneficial with the proverb "Always Come to FläktGroup First"!
Careers at FläktGroup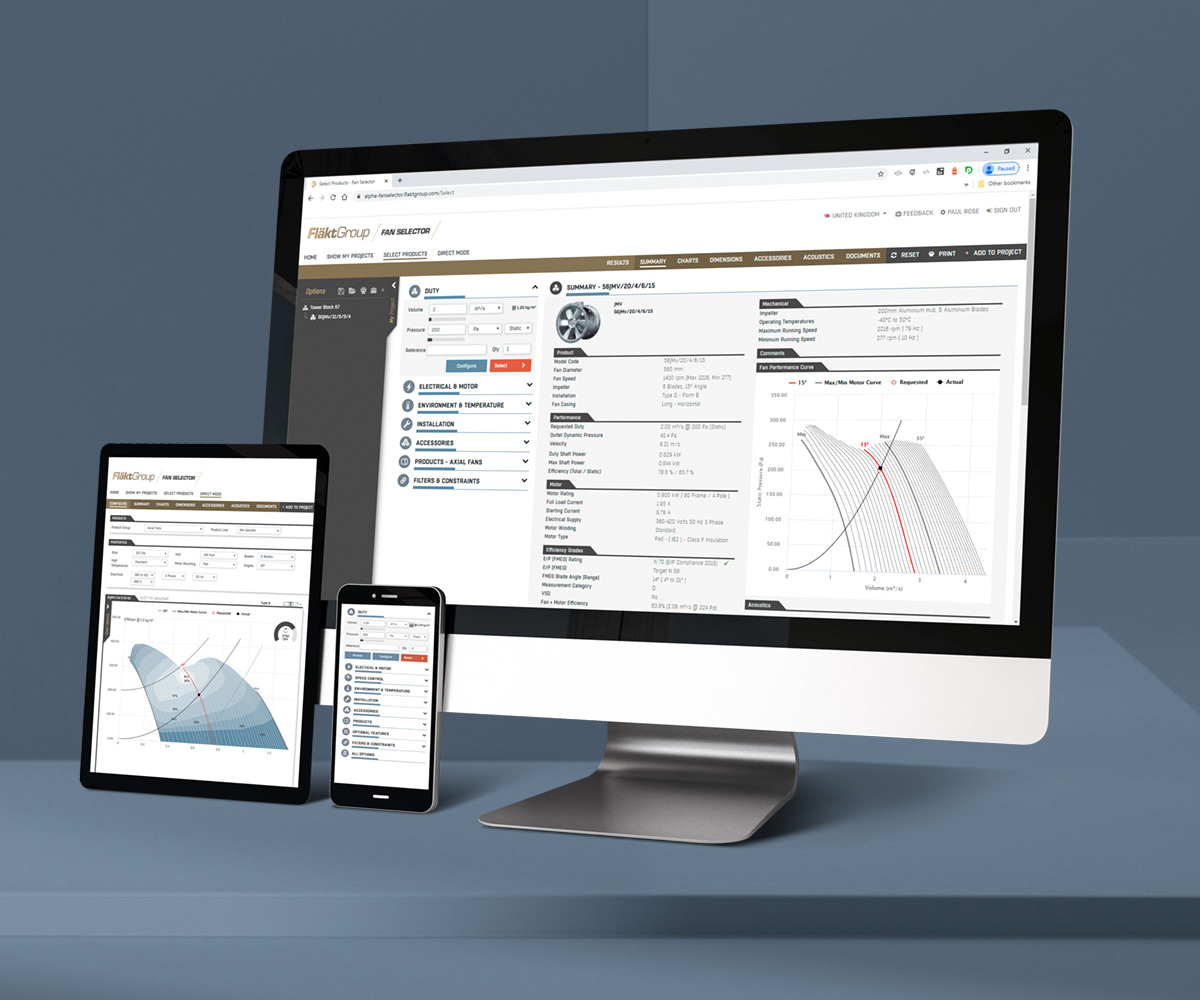 Powerful Selection Tools
Wide array of selection tools to make it easy to select, calculate and specify the right product while saving valuable time.
Our product selection tools are available to configure the products within each of our different air function categories. You can either access or download programs by visiting the link below or by navigating to a product and making your selection.
Product Selection Tools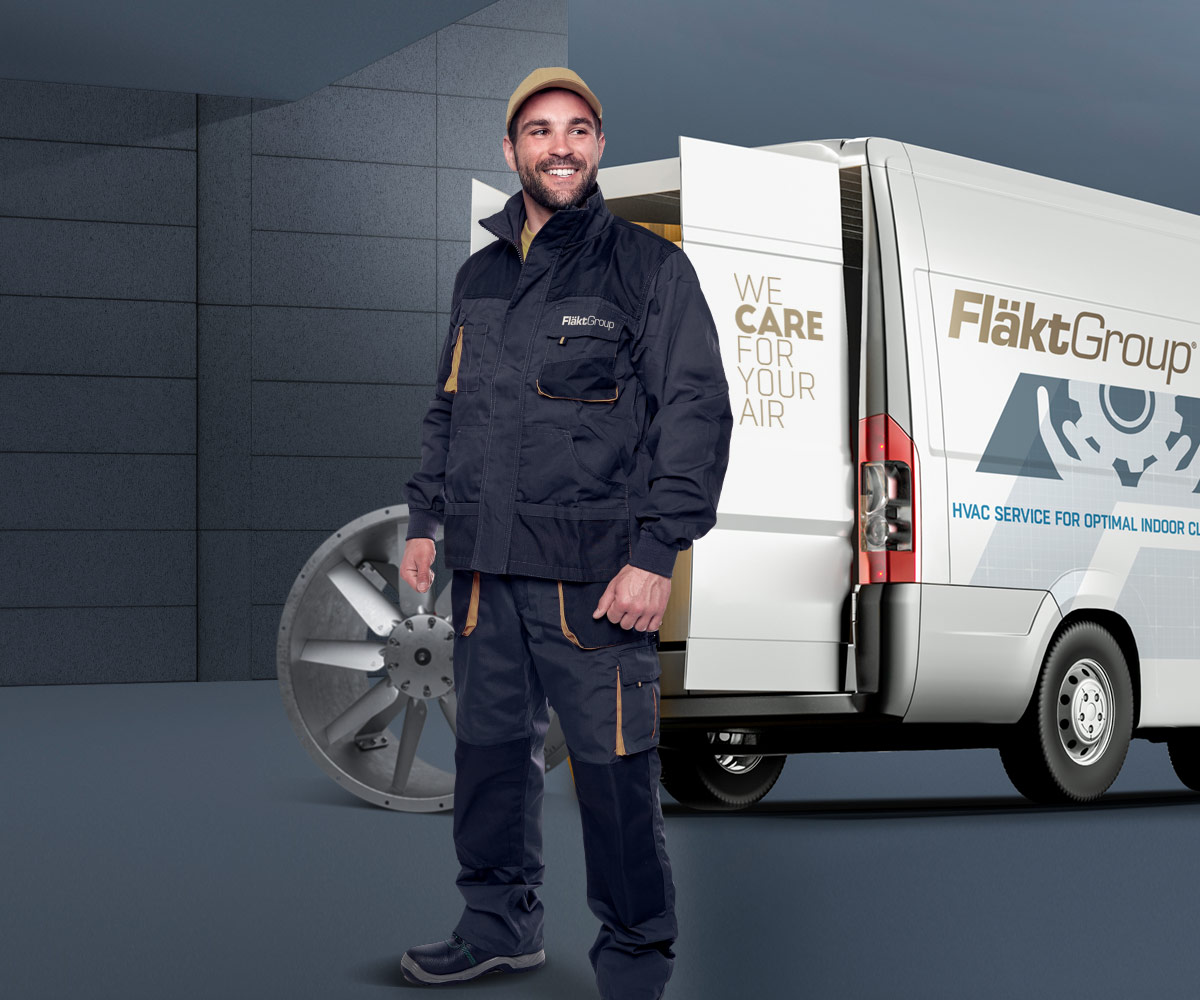 Premium Service
With a comprehensive selection of service offerings combined with an extensive in-house expertise and competence we ensure the most reliable and cost effective system performance through the entire life cycle.

Whether it is used as part of an industrial process or for indoor air comfort in a building, the HVAC system plays a critical role in influencing overall operational efficiency.

About 85 % of the life cycle costs of a ventilation system are generated by the energy costs. This value puts emphasis on finding and developing smart and energy efficient solutions with the need for constant monitoring and modernization.

Operation and maintenance are therefore major parts of your overall budget. Decisions on how your system is installed, serviced and maintained are strategically important. Even small improvements in efficiency, canadd up to significant savings over time.
Service by FläktGroup
Follow us for latest updates & content