2021-10-04
Woods Air Movement Completes it's Range of High Efficiency, High Pressure Axial Fans
Woods Air Movement have released the two final sizes of their industry leading JMv(G) high efficiency axial fan range. This is a momentous product release for Woods, as it not only completes it's innovative product range but it also encapsulates its award winning technology which will underpin all future developments.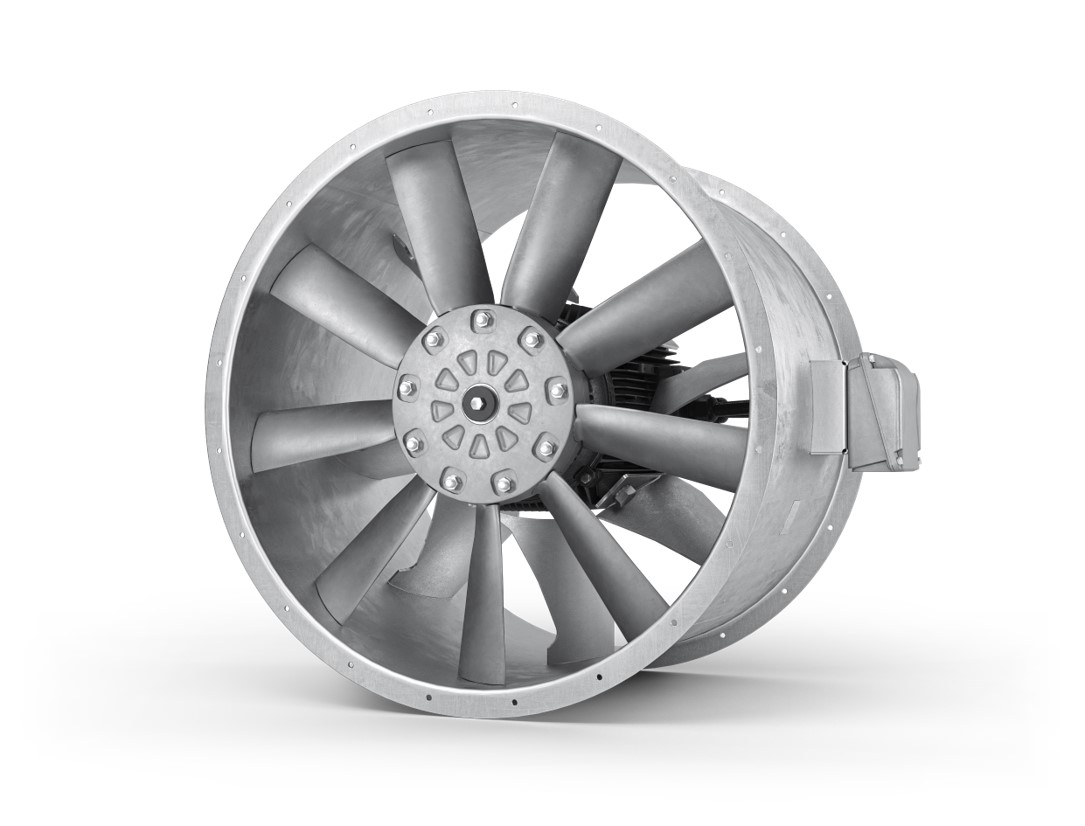 The JMvG Axial Fans were developed to achieve the maximum aerodynamic efficiencies and aid customers in hitting "Net Zero" targets. The fans have been designed to be highly flexible so that they can be used in various applications and have an all-purpose utility. They are the perfect product to be installed in the buildings industry as they are available for standard ventilation as well as high temperature smoke ventilation (up to 400˚C for 2 hours). The JMv(G) range is also suitable for industrial process applications as they deliver significantly higher volume and pressure envelopes, but with lower power consumption, than the previous generation of JM axial fans.
Andy Cardy, Axial Fan Product Manager from Woods Air Movement, says "With our JMv range, we have redesigned the axial flow fan from first principles, to improve upon our well proven JM range, which we launched back in the 1990's. We have therefore incorporated nearly three decades of accumulated knowledge to ensure that we provide innovative products and solutions to our customers. As the world rises to the challenges of climate change and all industries are looking for ways to reduce their environmental footprint, we developed our JMv(G) range to provide the highest efficiencies achievable within the constraints of physical material properties and manufacturing processes available in the market today."
Using the latest computational fluid dynamics software design processes, and verified, and refined in their dedicated research and development laboratory, the JMv(G) range delivers a generational shift in performance:
46% decrease in power*
33% more pressure
30% more airflow
Up to 84% aerodynamic efficiency
Up to 44.5% total energy saving
If you are looking for a range of fans which offer high operating efficiencies and can deliver high pressures, then it is recommended that you view the extended JMv(G) product range via the Fan Selector tool on Woods Air Movement's website or contact their sales team today.
Visit website: https://woodsairmovement.com/en-gb