2018-08-08
FläktGroup trainee awarded university degree on the effects of ISO 16890 in HVAC systems
FläktGroup's time-honored partnership with the University of Osnabrück has led to yet another academic award granted to one of our young FläktGroup trainees.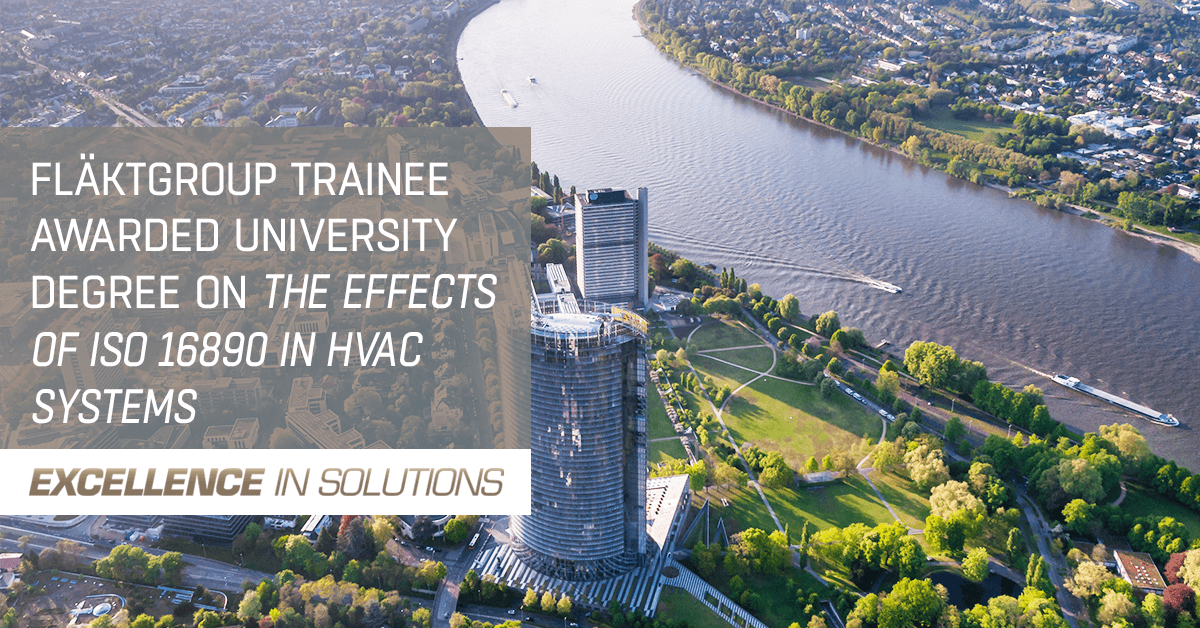 Jan-Malte Franzen gained his bachelor's degree through the efforts of his in-depth study of effects that the new filter classification system ISO 16890 will have on the layout and practical use of air treatment systems.
Be sure to read Jan-Malte's abstract here or contact him directly on his personal LinkedIn profile for further information.