Cellular Offices
Room size and occupancy levels affect the temperature of an office room. A solution needs to be versatile and provide flexibility for indoor comfort throughout the day.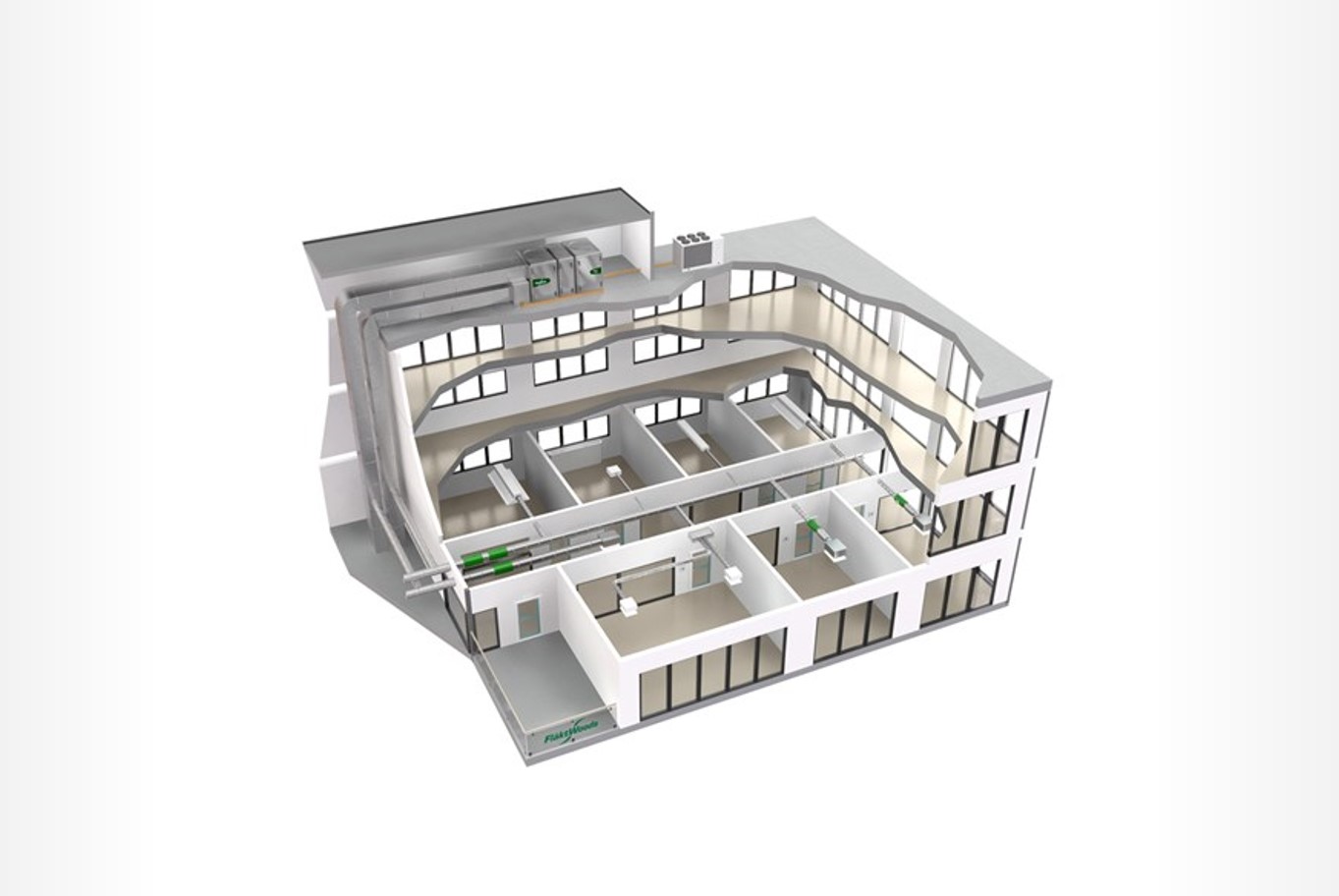 Challenge: Air Temperature challenge
Offices are built for people, and the quality of ventilation in the indoor environment will affect their health, comfort, and productivity.
Occupancy levels in cellular offices frequently vary from overcapacity to vacant. Ventilation has to be managed to minimise cost and optimise efficiency.
DESCRIPTION
Use: Office designed for one person.
Room area: Approx. 10 m2
Number of persons: 1 + possible 2 visitors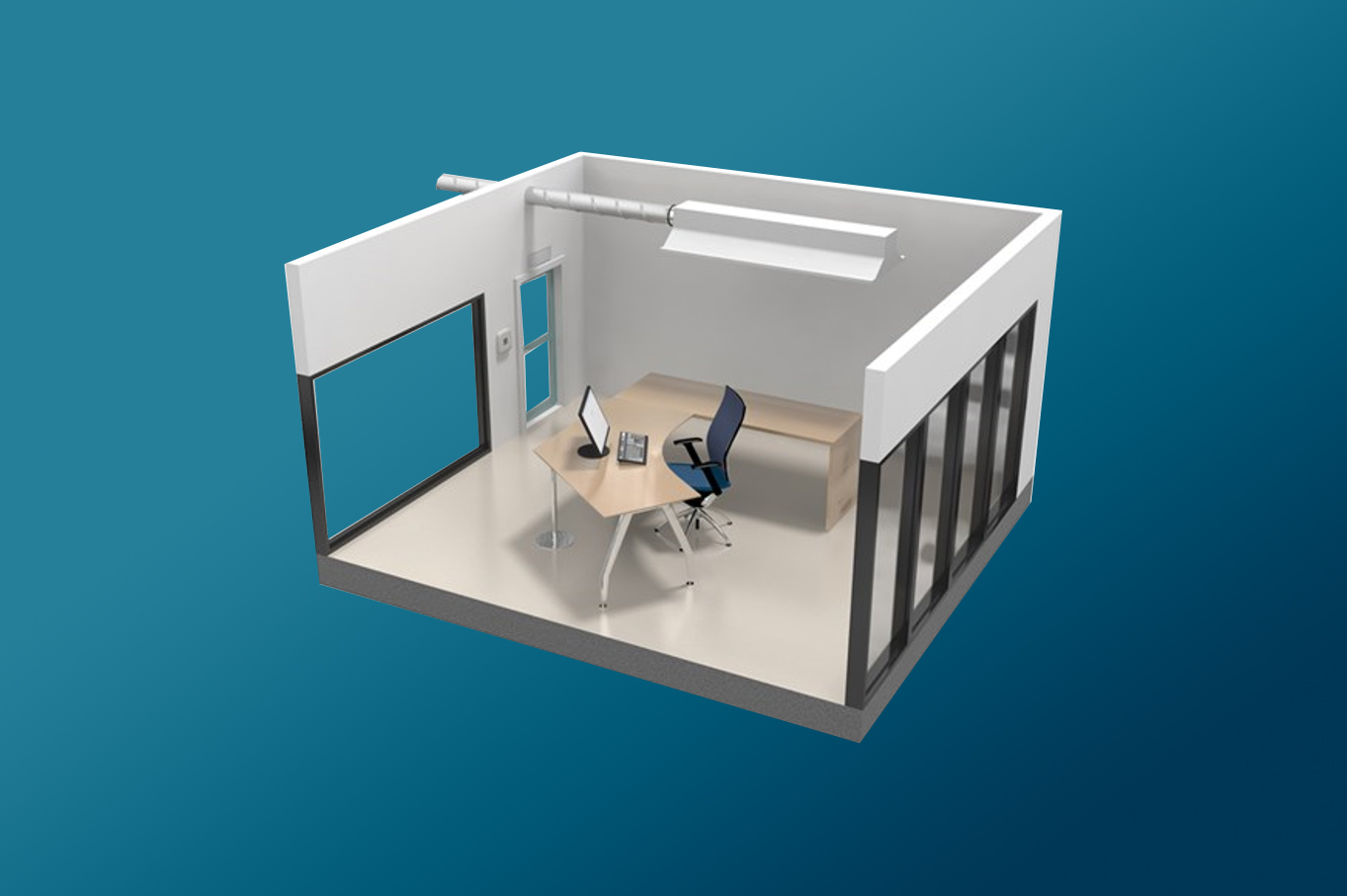 Solution: Air-Water System with Chilled Beams
Chilled beams provide ventilation, cooling and/or heating. Working on the principle of induction, to drive fresh air across heat exchanger coils, is the most efficient form of cooling with high comfort levels.
With cooling load distributed approximately 25%-75% between air and water, the highest proportion of the load is carried by water with 4 times higher cooling capacity than water, accounting for the highly efficient system.
Sales Contact
Offices & 3rd party contacts