Laboratory Ventilation
When it comes to handling critical substances, an uncontaminated environment is of high importance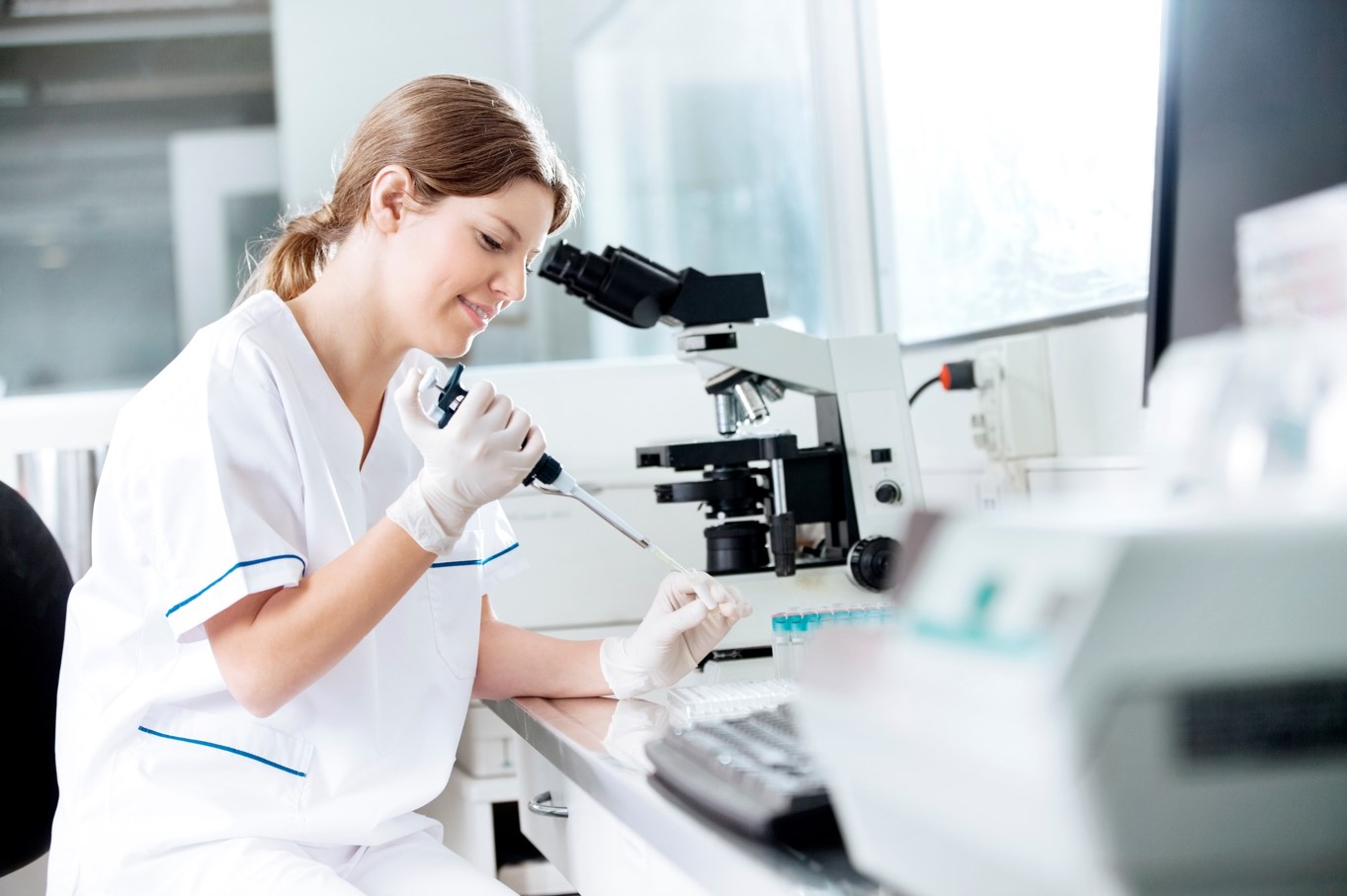 With experience from over 500 installations in pharmaceutical facilities worldwide, FläktGroup is the ideal partner for new builds, extensions or refurbishments. Our extensive GMP* compliant product portfolio provides solutions to the stringent demands of the pharmaceutical industry, whether it is clean room environments, laboratories, manufacturing facilities, offices or warehouses. Our systems meet several demands whilst achieving the highest standards of energy recovery and efficiency to ensure the lowest lifecycle costs for the entire building.
For any process, whether human, mechanical or chemical, the condition of the surrounding air is vital. Not only does the air have to be clean, but it also has to be the correct temperature, correct humidity, be odourless, and contain the correct amount of fresh air. It has to be introduced into the space so that there is very little noise and very little draught. For clean rooms surfaces need to be accurately controlled to maintain velocities, patterns or pressure cascades.

FläktGroup not only has the most comprehensive product portfolio in the market – we develop and manufacture our own systems to take all of the above factors into consideration.
Supply air needs to be filtered in three stages with a HEPA filter at the third stage
Low turbulence airflow above the critical areas (almost laminar)
Overpressure to the neighbouring rooms needs to be maintained at ca. 15Pa - in case of handling hazardous materials, low pressure needs to be maintained and exhaust air must be filtered highly efficient
All surfaces inside of the room should be smooth and easy to clean – rounded corners, reduced numbers of joints
Temperature control inside of clean and controlled environments is a very sensible topic. Attention must be putted on condensate-free cooling when inside a laboratory, as moisture brought in can become a culture medium.
FläktGroup has huge experience in building up laboratories
Our entire HVAC solution can come fully supplied by FläktGroup
Our high efficiency Chillers and AHU's are specifically designed for laboratories
Cookie Consent
In order to continuously improve the user experience on our website for you and to provide you with relevant advertising on our partner websites, we and our partners use cookies. Cookies store relevant information on your device for this purpose. Some information processed through the use of cookies on our website takes place in the USA. The protection of personal data in the USA does not meet the requirements in the EU, in particular there is a lack of enforceable rights that protect your data against access by government agencies. So there is a risk that these government agencies can access the personal data without the data transmitter or the recipient being able to effectively prevent this. Information about what data is processed in the USA and further general information on cookies and data protection can be found in our Privacy Policy.

Below you can choose to agree to the use of cookies and the associated processing of your personal data in the EU and the USA.

You can change your cookie consent settings at any time by accessing 'Cookie Settings' in the website menu. Here you can see in more detail which cookies you do not want to accept.
Necessary Cookies
Performance Cookies
Functional Cookies
Advertising or Targeting Cookies
More Details
Confirm Selection Use Necessary Cookies Only Accept All Cookies
Types of Cookies
These cookies are necessary for the specific functions of a website to be carried out. For example, such cookies are used when a user puts a product in the shopping cart and then continues to surf the site (or other sites) before proceeding to checkout. This means that his shopping cart is not deleted even after closing a browser window.​​
These cookies collect information about the behavior of users on the site and whether users receive error messages (if so, where and after which events). Loading times or the behavior of the website with different browser types are also measured with performance cookies.​​
Functional cookies​
These cookies are not absolutely necessary, but increase the "usability" of a website. For example, the location entered once is saved so that the respective user can immediately see this location when the page is called up again. Form data that have been entered, the size of the font or the like, can also be saved.​​
Advertising or targeting cookies are explicitly there to show the user advertisements that match their surfing behavior. You often notice the use of these cookies after you have been to online shops: Advertisements for this shop reappear on many websites visited afterwards, sometimes with a (deliberate) delay of a few hours to a few weeks. In online marketing, this is also called "re-targeting".​

Go Back