Manufacturing & Industrial Ventilation Systems
Our products and solutions help to maintain healthy working conditions as well as creating the ideal environment for industrial processes.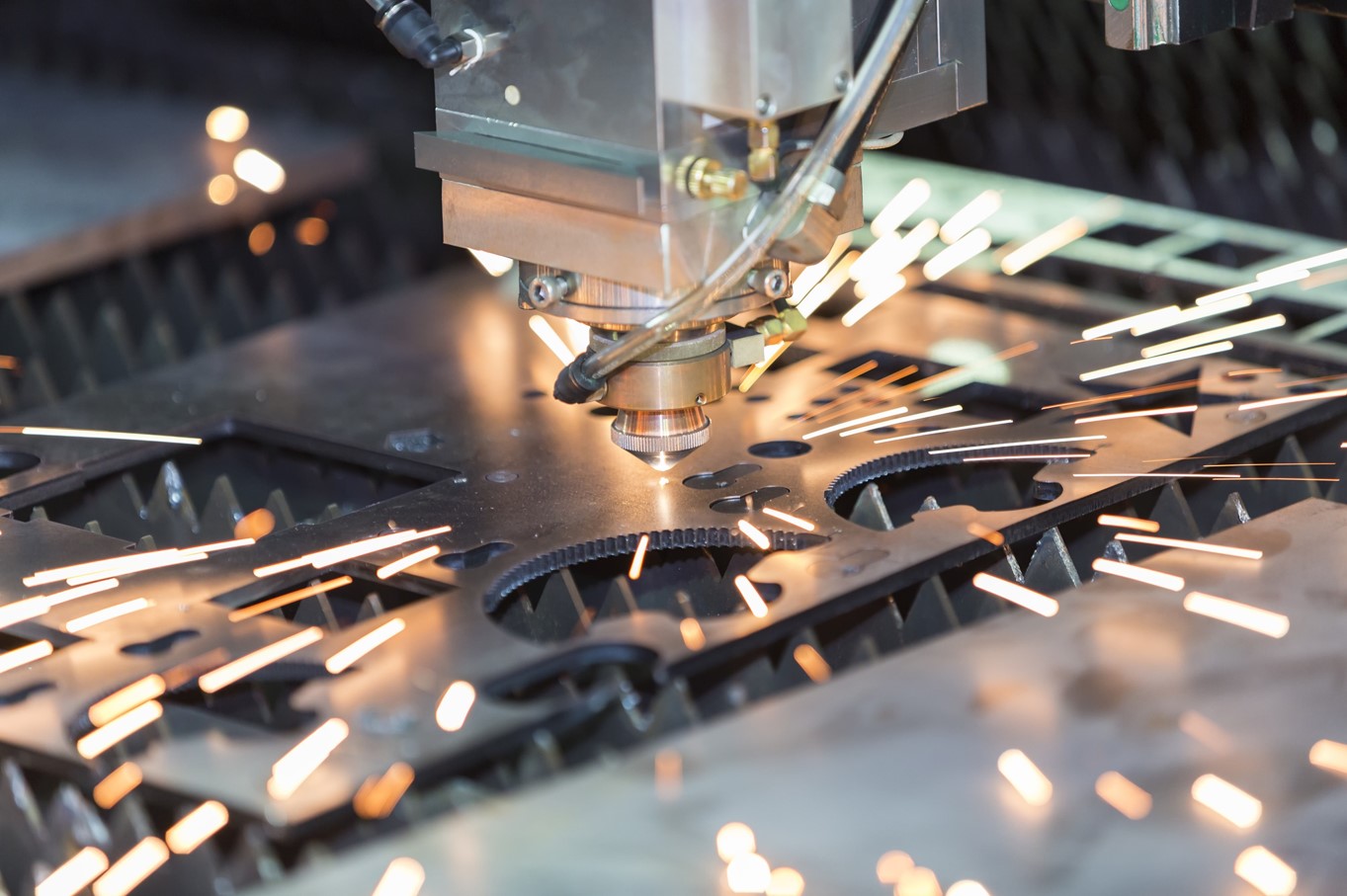 Axial Fans for Industrial Processes
Manufacturing processes require specific indoor environmental conditions to be successful. Our air movement range can be utilised in creating both standard or bespoke systems for a range of manufacturing processes that require ventilation.
Fans can be used for:
Specific pressure requirements
Volume flow demand
A full air movement solution is achieved by using damper control and speed management via a dedicated machine control system.
Our solutions support the needs of our customers in achieving their process requirements as well as aiding them in meeting the international standards of their industry.
Cooling Solutions by Application Type
FläktGroup, Woods, have over 100 years of application expertise in the global power generation industry and have been a key supplier of ventilation fan products to many prestigious projects over this time. We have the capability to supply turnkey solutions and understand the complex requirements often needed to meet the most exacting standards.
In addition to high-profile projects, Woods work with extensive and varied Power Industry OEM manufacturers to engineer the right solutions based upon the design heat load of the generation equipment. The wide-ranging performance available from Woods' axial fan range, and the capability to supply products for harsh environments and high ambient temperatures ensures, this product is arguably the best solution for many applications.
Our of fans are available in Long, Short cased or Plate mounted designs, recognising the compact installation requirements within Generator enclosures. Fan selections always include the losses of essential ancillary items such as integrated bellmouth entries and/or inlet and outlet guards.
Our fans are engineered for long term installed life whilst operating at high efficiencies and only needing minimal maintenance. Our knowledgable team of experienced engineers on hand, we can support you every step of the way.
We design bespoke solutions for large scale chiller manufacturers supported by dedicated manufacturing lines. Our solutions emphasis installed efficiency, maximum airflow and minimal noise.
Fans are optimised for installed performance, and tailored your specific requirements.
Examples of the possible applications in this category are:
Air Cooled Scroll Chillers
Air Cooler Screw Chillers
Air-cooled Chillers from 50KW to 500Kw
FläktGroup Axial plate fans are directly coupled to three-phase or single phase motors. A safety fan guard is fitted on the air outlet. EC & AC type fans are available as an option with a controlled variable speed which uses either a 0-10 V signal sent from the electronic controller or inverter speed control. The compact, high efficiency fans have a very low noise level, especially at partial loads. These are continuously adjusted to suit the heat rejection demand.
FläktGroup has a long history in helping major players in the industry find or develop the right fan product solution to meet the demands of cooling and condensing applications. We have a complete range of product families that can meet this demanding application, where the capability to manage a wide temperature range is critical and the flexibility to tailor the product to meet the exacting requirements is essential. An impressive new range of EC fans has recently been added to complement the existing AC and push the limits of energy efficiency to the next level!
Examples of the possible applications in this category are:
Plate Heat Generators
Air Blast Coolers
Air Cooled Condensers
Cooling Towers
Adiabatic Coolers
Cool Towers
FläktGroup Axial Flow fans from the JM range of products can be installed in all aspects of Cooling Tower applications. The range of fans can be used in both forced draught and induced draught installations and be included when assisted natural draught is used. The total flexibility of the fan duty regulation is perfect when refining installed running conditions for minimum noise and energy consumption.
With a long history of supply to the cooling tower market for both Crossflow and Counter flow units the JM fans have an unequalled record of installed reliability in applications worldwide. The engineering expertise of FläktGroup means that products are configured to meet all aspects of the customers demanding application.
The standard range spans from 315mm to 1600mm diameter and flows up to 55 m3/s are finished with hot dip galvanised casings and can be enhanced further if the installation is extremely demanding. The JM impeller is manufactured from corrosion resistant alloy. A full range of ancillaries for mounting and protecting the installed fans is available, including speed controls
High specification, bespoke solutions for food processing and agricultural applications, including freezing, chilling, drying and livestock ventilation.
Suitable for a variety of Agricultural projects, FläktGroup supplies pre-defined ranges for specific applications and designs customised solutions on a project-by-project basis. The outstanding flexibility of the Woods range, including multi-stage fans for high pressure applications, satisfies even the most demanding installations. Reliability in maintaining the correct airflow and pressure is critical to the health of your harvest. Dependable and maintained performance ensure humidity, temperature and oxygen levels are consistent to inhibit the growth of bacteria as well as preventing unwanted shrinking of crops.

Developed specifically for food & hygiene applications, FläktGroup also offers a range a fans with Stainless Steel finishes, that are fully passivated.
The FläktGroup range of Axial Flow Fans have satisfied the operational requirements of many diverse industries for over 60 years; from first Standard Axial range in the world right through to the innovative JMv Fan range. FläktGroup continues to offer a highly suitable and flexible product for our customer applications. Products are engineered for flexibility which ensures that solutions are accomplished for even the most demanding applications.
The JM products have all been extensively tested against the current international test standards and as part of the qualification process the fans are verified to demonstrate the longevity expected from industrial applications.
A full range of installed ancillaries and controls enables FläktGroup to offer an engineered solution that will meet the needs of the designer and provide reliable, long-term operation.
Examples of the possible applications in this category are:
Paper & Pulp
Glass Fabrication
Paint Booths
Water & Sewage
Battery Rooms
Glass
Customer satisfaction was achieved when FläktGroup's range of high performance 2 Stage Fans enabled a converter of sheet glass to obtain stable operation and reduce energy costs following a major plant upgrade.
Fans were provided with the option to enable specialised glass tempering that allowed the customer to meet international standards in their industry. The fans had to provide pressures over 5000 Pa at the tempering face. Each glass thickness has a specific volume flow demand and pressure requirement that is achieved using damper control and speed management through a dedicated machine control system.
Direct Drive 1400mm 2 Stage Fans, fitted with 110kW 4 pole motors per stage, were configured to cover the wide range of duties. The fans were designed to enable easy adjustment via the control system whilst maintaining stable operation.
The 2 stage Axial Fan was fitted at floor level and replaced a belt driven centrifugal fan that was mounted on a mezzanine floor which had proven to be very unreliable and required regular replacement. The new installation from FläktGroup enables efficient operation and full control for total manufacturing flexibility.
Axial fans and direct driven centrifugal fans from the Symes Range are suitable for use in applications required to withstand 70g shock. Axial fans and direct driven centrifugal fans from the Mid-Symes Range are suitable for use in applications required to withstand 30g shock. Air Treatment Units and Unit Coolers are also available for compartment cooling.
The FläktGroup range of ventilation products designed for use on fighting vessels offers a reliable solution for a demanding application.
Key Products in the range:
Symes Range Axial and Centrifugal Fans
Mid-Symes Range Axial and Centrifugal Fans
ATU's
Unit Coolers
Sales Contact
Offices & 3rd party contacts