Conference Rooms
A conference room presents a unique challenge, with long periods of little or no occupancy versus times when full with bodies and electrical equipment. Managing the temperatures in these rooms requires sensors and variable air flow to match the undulating occupancy levels.
Challenge: Ventilation for Conference rooms
Delivering high comfort levels by controlling temperature, and matching ventilation to highly variable occupancy levels whilst maxing on energy saving.
DESCRIPTION:
Use: Conference and meeting room
Room Area: 40 m2
Number of Persons: 2-20
Ventilation Requirement: Normal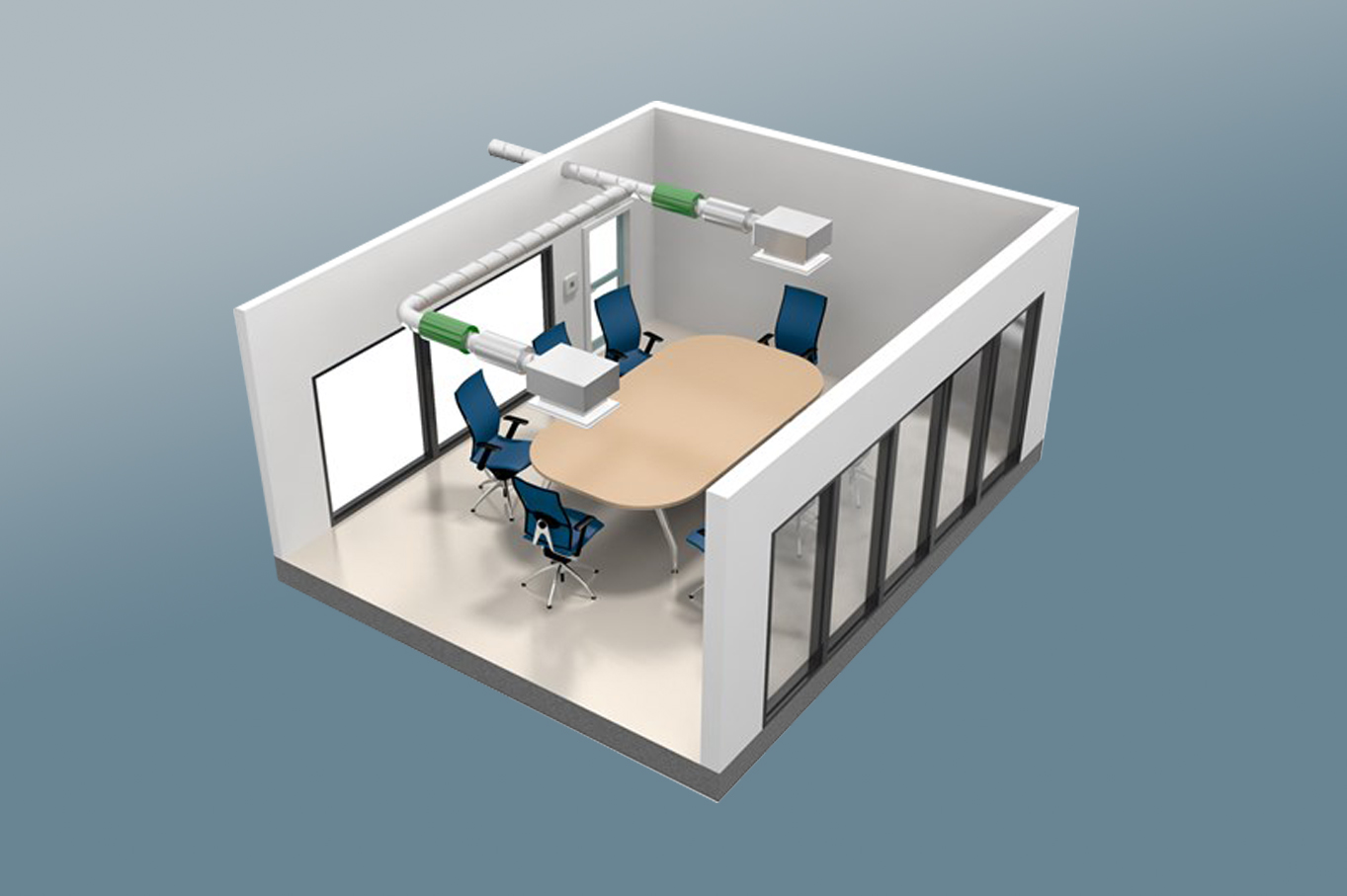 Solution: All air VAV system
When ventilation allocations are high and heat loads are below 100w/m2 room temperature can be effectively controlled with air as the coolant. Using EMSS damper responding to room thermostat and CO2 sensor, air flow can be varied for temperature control and fresh air regulation matching occupancy levels.
Optimix in LO2 mode delivers a draught free comfortable environment by actively controlling air velocity to 0.2 m/s from minimum right through maximum occupancy levels.
Thus simply matching ventilation to demand saves energy and when connected up to eQ PRIME with ReCooler HP, further savings can be achieved from year round exceptional efficiency of the SEMCO energy recovery wheel and heat pump combination.
The eQ Air Handling Unit with ReCooler removes the need for condenser on roof and for associated pipework which when combined with Veloduct system offers the simplest installation and a huge potential for saving expensive time on site.
Conference Rooms
Products included in this solution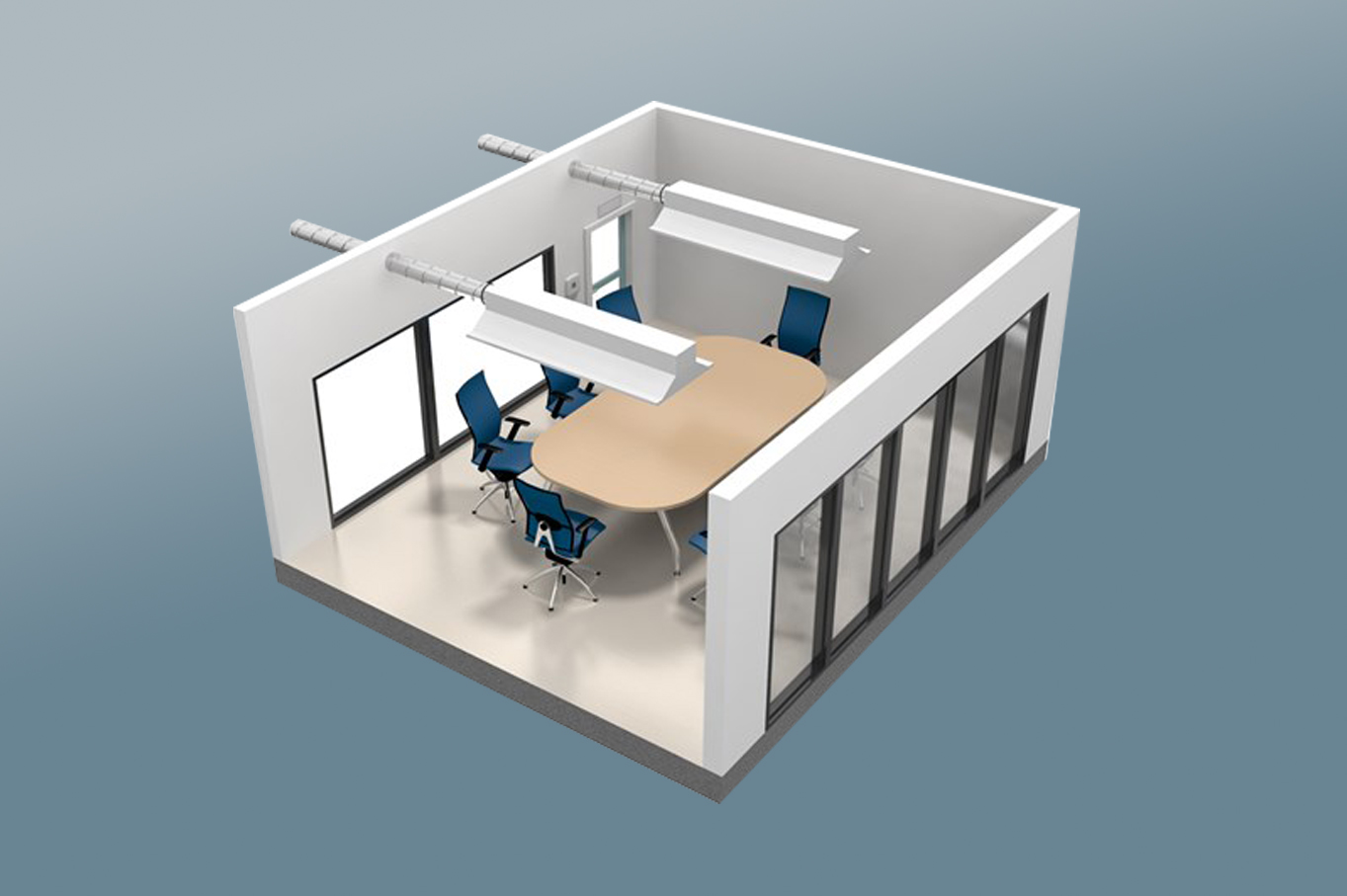 Solution: Air-water system with VAV Chilled Beams
For requirements with high heat loads and high occupancy variations, room temperature can be effectively controlled with chilled beam systems where water will take around 75% of the cooling load.
Wega II chilled beam not only deals efficiently with heat loads using water as the main coolant but has VAV functionality and the ability to match ventilation to occupancy levels using STRA-24 room controller, Proximity sensor and CO2 sensor.
Demand control ventilation of Wega II not only improve energy savings but also removes discomfort from over cooling at low occupancy levels. With VAV functionality of Wega II airflow levels can vary from the minimum energy saving mode to the maximum boost level, with velocities in the occupied space controlled for comfort.
Chilled beam systems are designed to run dry and when connected up to eQ Master with twin wheel system, dehumidification of outside air is achieved with the highest efficiency and lowest LCC as Twin wheel system drastically reduces chiller and boiler size.
Conference rooms
Products included in this solution
Sales Contact
Offices & 3rd party contacts