Turkish Contractors Association
In 2013 we were awarded the contract as a supplier partner for one of the most prestigious building in Turkey. The Turkish Contractors Association Headquarters in Ankara received the International Project of the Year award at the Building Awards 2014 as well as receiving The LEED Platinum certificate.
Customer: Turkish Contractors Association, Ankara-Turkey
Need: Energy efficient Indoor Air Climate solutions according to Leed Certification criteria.
Solution: Through the building's sustainable design features, a package of environmentally friendly energy reducing HVAC components carefully designed and installed.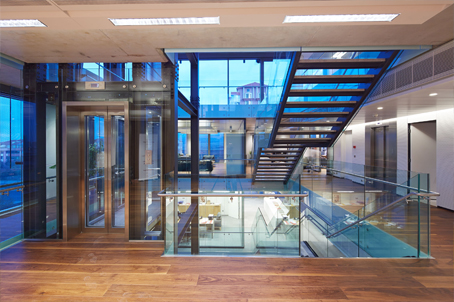 The building complies with the LEED Platinum certification; which is the highest level among LEED certificates, developed by the U.S. Green Building Council and implemented all over the world.
FläktGroup provided a complete system solution that includes all of the building's HVAC products. We designed to supply fresh air to the offices, conference halls and to the other required areas.
FläktGroup HVAC components including air handling units, fan coils, unit heaters, chiller units and trench heaters decreases the amount of energy requirements for heating, cooling, ventilation systems.