East Midlands Data Centre
Name of building: East Midlands Data Centre
Year: 2020
Country: United Kingdom
Number of units: 3
FläktGroup and Secure IT Design and Build have come together to install three Row-DENCO® units and three matching condensers at a Modular data centre in East Midlands.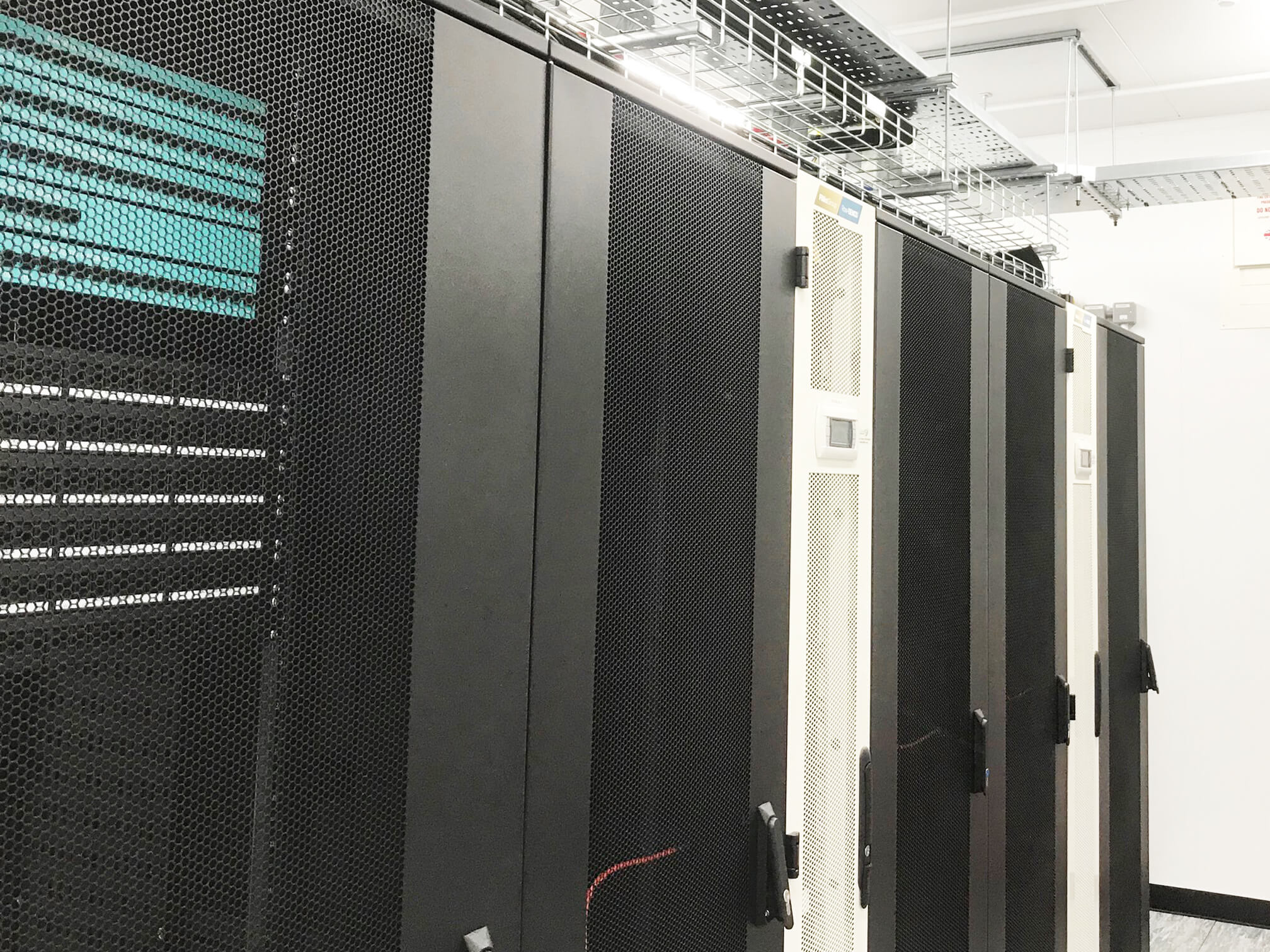 Row-DENCO
The in-row cooling unit draws warm exhaust air directly from the hot aisle, cools it and distributes it to the cold aisle. This ensures that inlet temperatures are steady for precise operation. Coupling the air conditioning with the heat source produces an efficient direct return air path; this is called "close coupled cooling," which also lowers the fan energy required. In-row cooling also prevents the mixing of hot and cold air, thus increasing efficiency.
a width of 300mm and a rear to front airflow, Row-DENCO units can be associated with particular servers, rather than with a room. This enables a direct relationship between the server and its source of cool air, reducing or eliminating the need to create excess or future capacity.
A highly adaptable method for expansion of an existing data center. The design requires no floor or ceiling void and has a small footprint (between 0.30 and 0.36 m²). It includes easy and simple connection points that allow for fast installation from either above or below.
Go to Product
Designed for easy for N+1 configuration
The units can be networked together, allowing for a duty-standby configuration setup. The fans, as standard, operate 'running redundancy' within each unit; therefore if a fan needs replacing, the others can increase their speed to cover the airflow requirements whilst you can perform a hot swap.
Available as both direct expansion and chilled water units, but shares the same design principles and features: mechanical connections available at the top and bottom, humidifier available for both, casing sizes and airflow configurations are the same for both types.
Row-DENCO units make the delivery, installation, commissioning and maintenance as straight-forward as possible. By using integrated wheels to give easy positioning on your site or good accessibility to all internal components for maintenance. The design helps lower risks to performance with each airflow localized to particular servers.