2016-09-30
SELECT - New Selection Tool released
We are pleased to announce the release of the new selection tool SELECT, focusing on indoor air comfort products. This user friendly web-based interface allows you much more flexibility for the configuration of products from Fläkt Woods.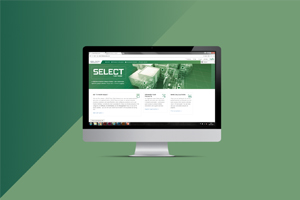 Advanced Selection Tools are a part of our e3 strategy to provide the best products, best economy and system selections to match our customer needs. We believe that this new product selection tool will enable you to build the best solutions to match your project needs!
DON'T WORRY IF YOU DON'T KNOW EXACTLY WHAT YOU ARE LOOKING FOR
If you are a novice user you can be guided through the process with an application led selection that will help determine the correct selections to make without any prior knowledge of Fläkt Woods' products.
SELECT offers a room designer feature that allows users to create a 3D virtual environment of a room in any shape. Fläkt Woods' products can be placed inside this 3D room to show examples of actual air flow patterns providing much more flexibility when configuring a solution.
FIND OUT MORE
Why not try out the tool itself here - Go to SELECT>>
We would like to you know your thoughts on our new selection tool, you are invited to send your feedback to: feedback.select@flaktwoods.com
MORE TO COME!
Keep an eye out for future developments as we intend to expand this selection interface over time to match and exceed the expectations of our customers.