Clean Rooms & Laboratory Ventilation
When it comes to handling critical substances, an uncontaminated environment is of high importance.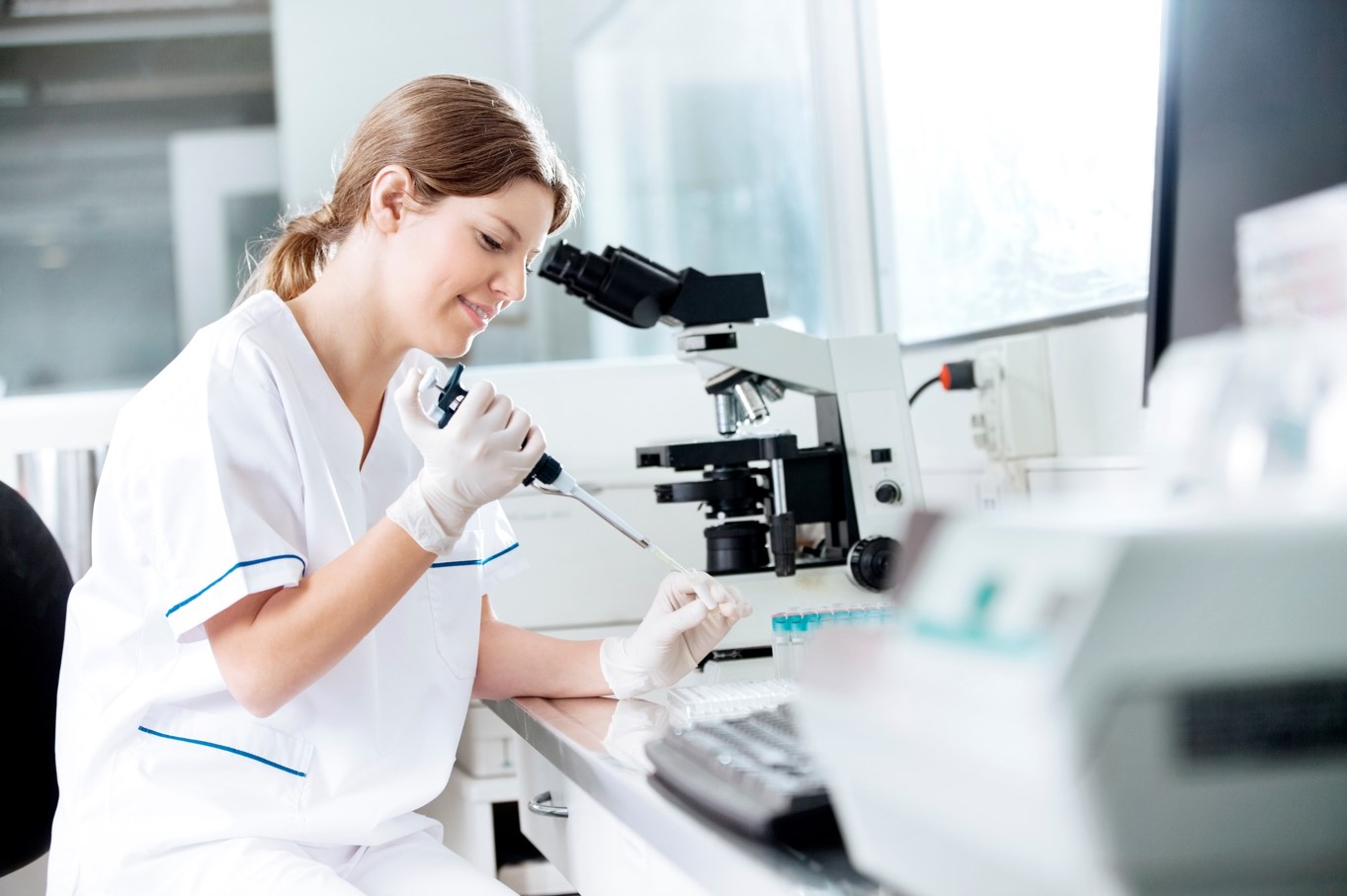 With experience from over 500 installations in pharmaceutical facilities worldwide, FläktGroup is the ideal partner for new builds, extensions or refurbishments.
Our extensive GMP* compliant product portfolio provides solutions to the stringent demands of the pharmaceutical industry, whether it is clean room environments, laboratories, manufacturing facilities, offices or warehouses. Our systems meet several demands whilst achieving the highest standards of energy recovery and efficiency to ensure the lowest lifecycle costs for the entire building.
For any process, whether human, mechanical or chemical, the condition of the surrounding air is vital. Not only does the air have to be clean, but it also has to be the correct temperature, correct humidity, be odourless, and contain the correct amount of fresh air. It has to be introduced into the space so that there is very little noise and very little draught. For clean rooms surfaces need to be accurately controlled to maintain velocities, patterns or pressure cascades.

FläktGroup not only has the most comprehensive product portfolio in the market – we develop and manufacture our own systems to take all of the above factors into consideration.
Contamination Control
Supply air needs to be filtered in three stages with a HEPA filter at the third stage
Low turbulence airflow above the critical areas (almost laminar)
Overpressure to the neighbouring rooms needs to be maintained at ca. 15Pa - in case of handling hazardous materials, low pressure needs to be maintained and exhaust air must be filtered highly efficient
All surfaces inside of the room should be smooth and easy to clean – rounded corners, reduced numbers of joints
Temperature Control
Temperature control inside of clean and controlled environments is a very sensible topic. Attention must be putted on condensate-free cooling when inside a laboratory, as moisture brought in can become a culture medium.
FläktGroup has huge experience in building up laboratories
Our entire HVAC solution can come fully supplied by FläktGroup
Our high efficiency Chillers and AHU's are specifically designed for laboratories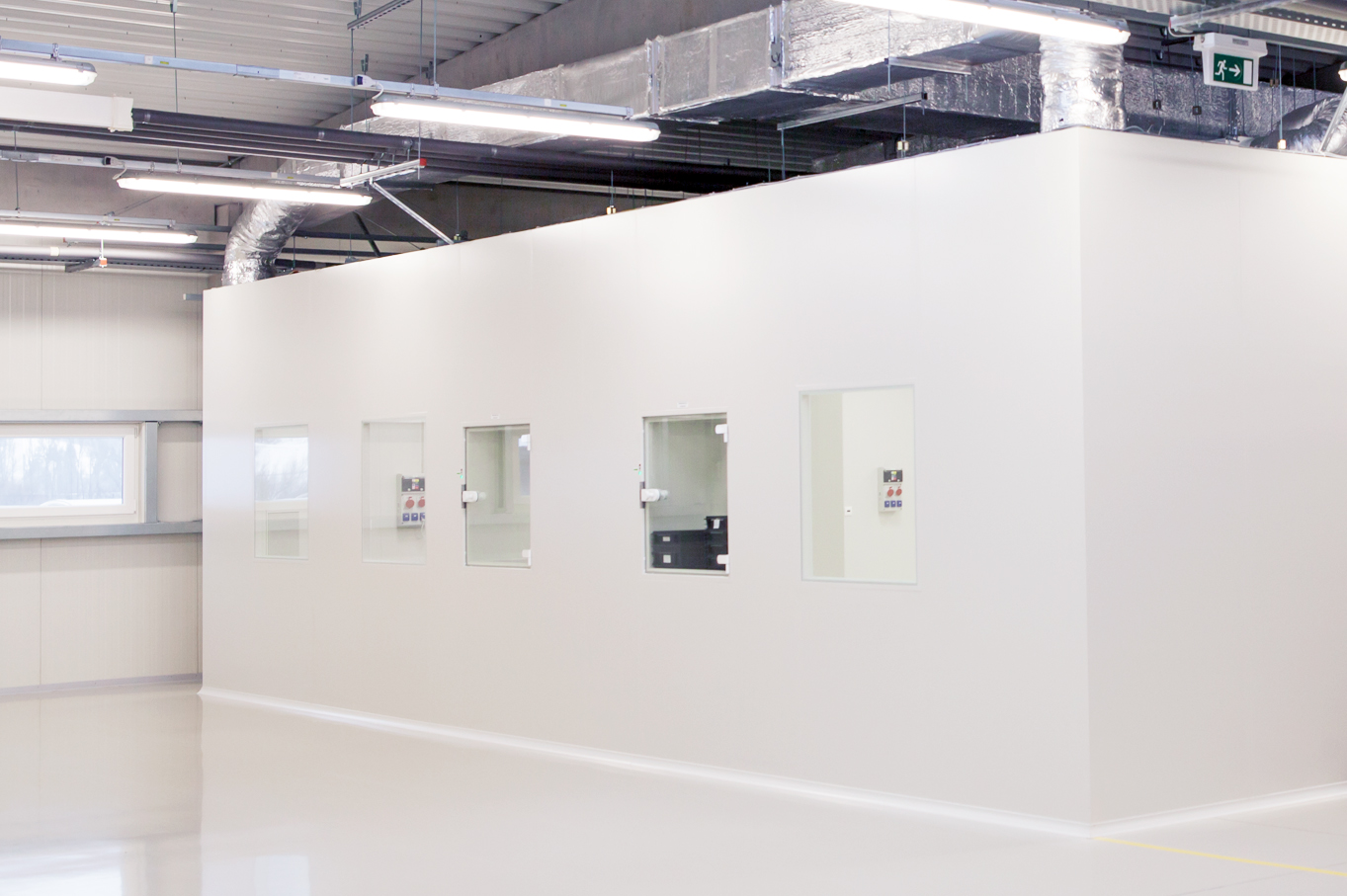 Clean Room Technology by FläktGroup
Numerous international manufacturers work with FläktGroup's Clean Room Technology as a result of our expertise in developing reliable and effective contamination control methods for Clean Rooms.
Clean Room solutions from ​FläktGroup permit users to coordinate all critical parameters precisely with the requirements of respective production processes and to systematically control decontamination of room air. These solutions control air pressure, temperature, and moisture – especially the contamination with fine dust, skin particles and bacteria – and keep these contaminants away from products and processes.
Effective and precise clean rooms design is essential for semiconductor production and pharmaceutical industries, as well as companies in the chemical industry, space technology, and optics and laser technology perform research and production; where we see that conditions in these industries are increasingly relying upon Clean Room conditions.
Technical, chemical, and biological quality products with highly sensitive manufacturing processes are further processed in hermetically sealed areas that demand room air that is virtually dust-free. The manufacturing process itself, however, requires ambient air absolutely free of particulates.
Our Process
We offer a full portfolio of support every step of the way from 3D design to installation, to reports in order to develop your bespoke project.
With decades of experience in clean rooms, we bring the necessary expertise into your project and help you to create an optimal concept for the clean room, which is energy efficient and reliable.​
Once the clean room layout is finalized, we create a 3D model with all little details – to the last screw.​
For you to check – and for our production.
All our factories work with the 5S approach and have a best-in-class on-time delivery rate. ​
In our modern facilities we produce fast standardized products, but are flexible to support you with customized solutions. ​
The installation is a crucial part in the process. Especially for a clean room. Hence, we have very well trained teams in our core countries. Everywhere else, a supervisor from the factory will be present during the whole installation phase. ​
We support the finalization of your project by bringing in our long-term partners. You will get a full report, which is complying to all global and local regulations and standards. And – of course – you can be ensured, that your clean room will operate as required.​
Sales Contact
Offices & 3rd party contacts