eQ Prime with Regosorp Wheel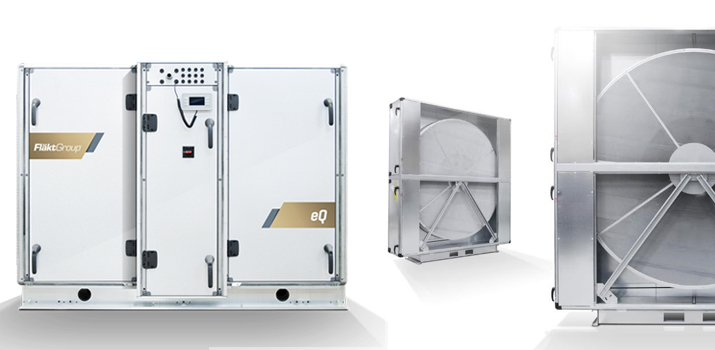 EQ PRIME REGASORP ROTARY HEAT EXCHANGER
eQ Prime air handling unit with our unique RegAsorp Rotary heat exchanger offers highest efficiency in a compact but yet flexible design for the best return on investment. The RegAsorp wheel is designed for heating and cooling recovery - total energy recovery.
BETTER ENERGY RECOVERY DURING SUMMER
The main feature of the RegAsorp wheel is that it can not only transfer heat energy but also moisture. The RegAsorp wheel will transfer a large part of the moisture in the outdoor air and exhausting it directly through the exhaust fan. This means the size of the cooling system is reduced.
BETTER HUMIDITY LEVEL DURING THE WINTER
In the winter time, the outdoor air contains very little moisture and when heated to room temperature will cause very dry conditions indoors. By recovering the moisture in the extract air, the supply air is humidified and we maintain a higher level of moisture indoors than would be the case with other heat recovery systems.
Offices & 3rd party contacts