Maintaining hygienic conditions
Air filtration and air diffusion can have a big impact on the cleanliness of indoor spaces.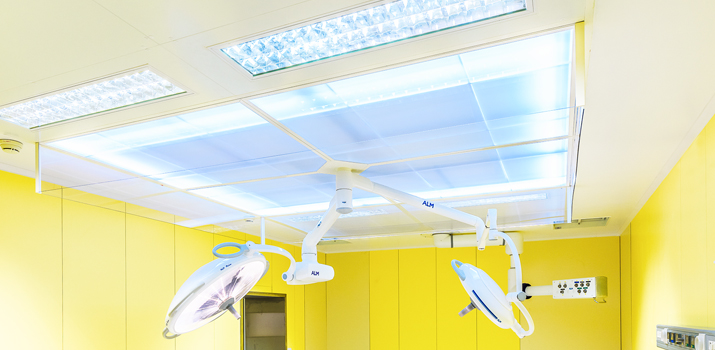 Operating theatre
A patient is vulnrable and measures must be put in place to safeguard each life that enters an operating theatre. Air treatment and air filtration within an operating theatre can massively decrease chances of infection from indirect sources.
Products & Solutions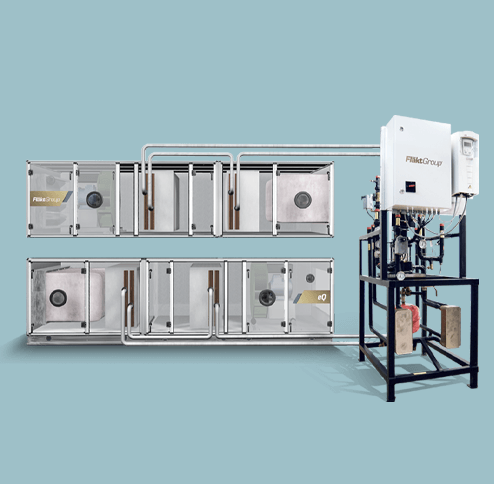 The Econet Premium - Eliminate the risk
Separated air flows completely eliminate the risk of transfer of bacteria or pollution
Ideal for hospitals, residential buildings, pharma and microelectronic industries
There are many building types and application which will benefit from 0% cross contamination.
Not only hygiene applications such as hospitals and pharma industries. But also residential applications like multi-dwellings benefit from allowing no risk of odour transfer from cooking or bathrooms.
With Econet it is possible to recover heat from sections of the buildings which are normally not used for heat recovery such as garages and restaurant kitchens. This feature will increase the energy performance of the building.
The Econet Solution