Energy efficient and cost effective air handling for manchester united's old trafford stadium
Fläkt Woods, a FläktGroup brand previously supplied 19 of its EU air handling units to feed the hospitality suites and executive boxes as part of an extension programme at Manchester United Football Club's Quadrant Development. Our company previously supplied similar air handling units for the East & West Stands.
Customer: Manchester United Football Club

Need: An energy efficient and cost effective solution for air handling to feed Manchester United's suites and executive boxes

Solution: 19 of Fläkt Woods EU air handling units.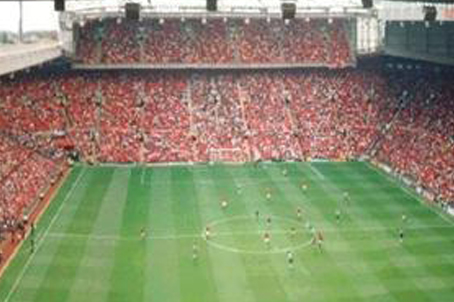 Bulk N01 Data campus is located in the south of Norway in Vennesla, closed to the attractive city of Kristiansand. The N01 Campus has the capacity for over 300.000 m² of secure and flexible white IT buildings. Potential power capacity up to 1000 MW of 100% renewable hydroelectric energy making N01 Campus to the ultimate location for a new sustainable green data center.
The first building is equipped with Flaktgroup Adia-DENCO® especially designed for regions with high snow loads and cold ambient temperatures. 2400 m² of white space running with 4 Adia-DENCO´s in an n+1 configuration. The wall units are able to provide up to 400 kW. The volume flow of the units are in peak operation up to 100.000 m³/h. A special exhaust air outlet and an additional roof heating prevents snow loads on the roof of the unit.