Gelendjik Multifunctional Medical Center, is a complex life science center located in Russia.
Customer: Multifunctional Medial Center, Gelendjik-Russia
Need: Complete solutions for HVAC
Solution: 8 pcs. condensing units , 11 pcs AHU's ATPicco , 22 pcs Modular Air Handling Units, 78 pcs FCU (Flex Geko, Cassette Geko, HyPower Geko), 3 pcs Laminar Flow, 59 pcs Hepa Boxes, 11 pcs EF (CAIR SX), 108 pcs roof fans (STOF)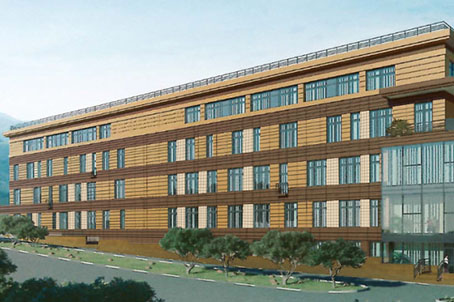 The whole project was designed and selected by the FläktGroup sales team and is still under contruction. This hospital will only be finalised during 2018.