Aside from being an eco-friendly LEED-Gold standards designed data center. Ankara is also a digital castle with technical, environmental and physical security measures at the highest level.
Precision air conditioning systems has been designed and installed by FläktGroup.
Customer: KKB Ankara Data Center, Turkey
Need: Precision air conditioning solution.
Solution: White space areas equipped with FläktGroup (Adia-Denco) Data Center Air Handling Units with max. energy and water savings.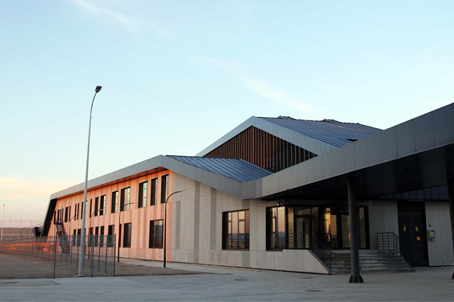 KKB Data Center is located in Ankara, and hosts the largest data center spaces and supplementary buildings for the Turkish banking sector. The layout was planned on a 43000 sqm plot in Ankara to provide the most efficient use of space. The €50 Million Tier IV data center will have three phases, each will have 40 Air Handling Units - 30000m3/h air volume, 100kw/unit. (For peak load 45000m3/h air volume, 150kw/unit.). Each phase of the data center buildings will have 4 seperate white spaces which will be equipped with our (N+3) Air Handling Units.
Part of the first phase of KKB Data Center is completed, the second part is still under construction.