Emaar Square is a multi-complex project that includes a hotel, offices, residences and a shopping centre under the same roof. There is a total of 1068 residences at Emaar Square which was diversified according to the needs of the different lifestyles under the categories residences, heights, the address residence Istanbul and the address residence skyview Istanbul.
Customer: EMAAR SQUARE, Istanbul, Turkey
Need: Complete Airconditioning Solution
Solution: 141 pcs of AHU's, 1425 pcs of fan coil units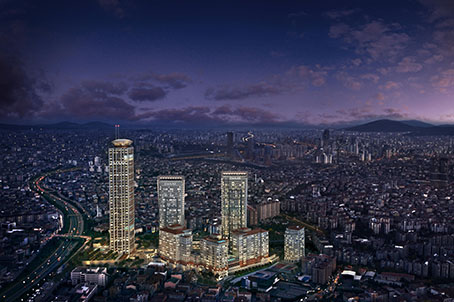 It was a big challenge for the Turkish sales team to get involved in this important project in Turkey. They worked intensively and very carefully to design the indoor air quality requirements with all FläktGroup AHUs and fan coil units.
The whole team is very proud to say that this important project is equipped with FläktGroup products.