Colgate Palmolive India Ltd
In 2017 our group supplied an Air Treatment solution to this dentalcare products maufacturing facility.
Customer: Colgate Palmolive India Ltd
Need: Energy efficient cooling solution
Solution: 42 Nos CCTU Air Handling Unit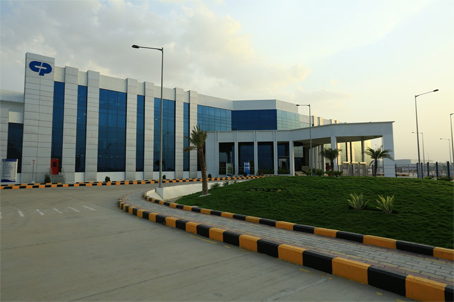 Colgate-Palmolive is an American company that distributes worldwide consumer products with focus on the production, distribution and provision of household, healthcare and personal care products.
Colgate has been using our product for this year because of quality, reliability and our services. Their internal guidelines for AHU's have been aligned with the performance of FläktGroup Air Handling equipment.

FläktGroup has supplied more than 42 Nos CCTU Air Handling Units with value of 36 MNR we expect to continue working with Colgate group in future.
The Company Manufacture and market dental care products (dental cream and tooth powder), hair care products (hair oils, shampoos, brilliantine) and other personal care products such as shaving creams, and lotions, face creams, baby powder, talcum powder, etc. The products are marketed under the trade marks "Colgate". "Palmolive", "Halo" and "Charmis". - A distribution set up was also developed on an all-India basis with warehouse facilities in Mumbai, Chennai and Calcutta.

- Colgate-Palmolive Company, U.S.A. supplemented this reinvestment by providing, technical assistance, new product information and its worldwide developments in quality dental care and other personal care products. The Company has its own research and development facilities.