Indoor Air Quality
Pure+ Solutions from FläktGroup, focus on health and well-being for building occupants.

Indoor Air Quality has a big impact on our well-being and health. On average we spend up to 85% of time indoors.
Having the right humidity, zero draught, air change rate, odour control and comfortable temperature are often things taken for granted in a modern ventilation system. Effects of exposure to indoor air pollutants can cause both immediate short-term and long-term health issues for individuals.
FläktGroup has a proven track-record of installed system and room products that support these aspects of Indoor Air Quality all over the world that create the best indoor climate possible indoors.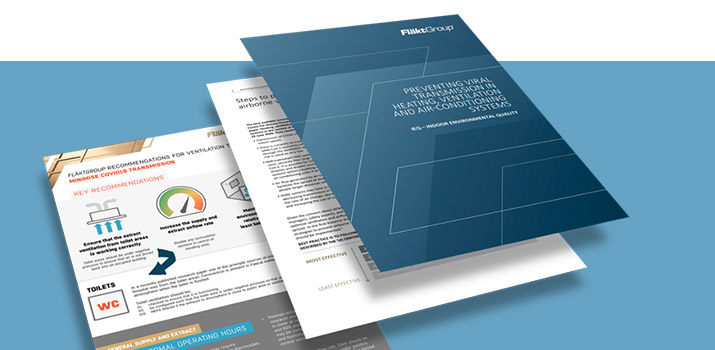 DOWNLOAD THE WHITEPAPER
"Preventing Viral Transmission in Heating, Ventilation and Air-Conditioning Systems"
Download the Whitepaper
Introducing Pure+
In challenging times where people experience asthma or viral and bacterial diseases spread, we take further steps to actually better the air and make the indoor environment safer for people. We call this design thinking Pure+

Introducing Pure+
In challenging times where people experience asthma or viral and bacterial diseases spread, we take further steps to actually better the air and make the indoor environment safer for people. We call this design thinking Pure+
Pure+ consists of engineered products, enhancements, solutions, and designs.
These products and solutions have been specifically designed to prevent and reduce harmful exposure to airbourne viral and bacterial particulates.
These enhancements range from solutions whereby the incoming and outgoing air is never allowed to mix, to ensure there is absolutely no chance of contamination of ventilated air coming into a room. To specialist technologies that treat the air passing through a ventilation unit thereby destroying and removing any harmful pollutants that may be in the air.
These features are of course particularly important in healthcare environments where vulnarable people will be indoors for a prolonged period, but also for use in everyday spaces where people congrigate, such as office buildings and schools.
DISCOVER MORE
For more information about Pure+ solutions available from FläktGroup in your location, we advise that you get in contact with a representative near you.
Find a contact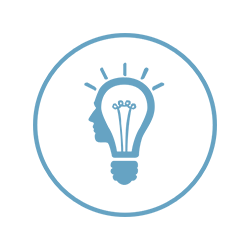 Leveraging innovative technology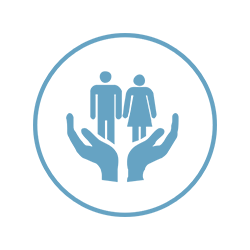 Engineering Solutions to safeguard people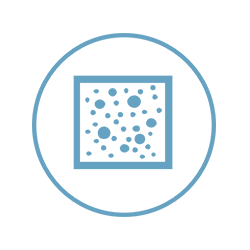 Controlling common pollutants in buildings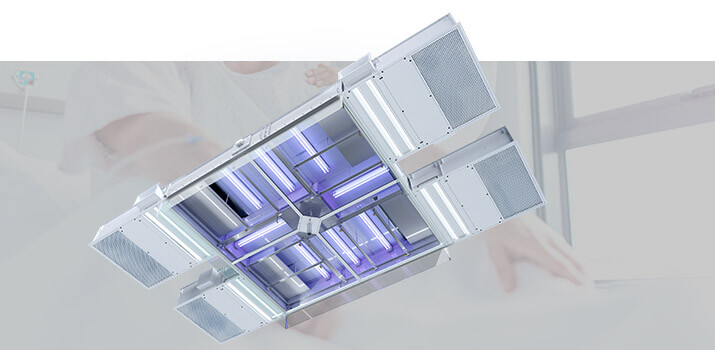 Clean Room Design
To create a safe environment to carry out medical operations for both staff and patients operating theatres must meet stringent codes of cleanliness. Clean room ventilation presents some of the most complex challenges for air treatment and demands absolutely top standards of competence, sophisticated air treatment, as well as specific experience for clean rooms that you can trust.
Find out more
Still wondering who we are?
We invite you to watch this video and find out more.
FläktGroup is the European market leaderfor smart and energy efficient Indoor Air and Critical Air solutions to support every application area.
We offer our customers innovative technologies, high quality and outstanding performance supported by more than a century of accumulated industry experience. The widest product range in the market, and strong market presence in 65 countries worldwide, guarantee that we are always by your side, ready to deliver Excellence in Solutions
FläktGroup UK Head Office
Dolphin House,
Moreton Business Park,
Moreton-on-Lugg,
Hereford, HR4 8DS
Site Service: 0845 608 4449
Siteservices.uk@flaktgroup.com
Applied systems: 0845 608 4446
Appliedsystems.uk@flaktgroup.com
Cookie Consent
In order to continuously improve the user experience on our website for you and to provide you with relevant advertising on our partner websites, we and our partners use cookies. Cookies store relevant information on your device for this purpose. Some information processed through the use of cookies on our website takes place in the USA. The protection of personal data in the USA does not meet the requirements in the EU, in particular there is a lack of enforceable rights that protect your data against access by government agencies. So there is a risk that these government agencies can access the personal data without the data transmitter or the recipient being able to effectively prevent this. Information about what data is processed in the USA and further general information on cookies and data protection can be found in our Privacy Policy.

Below you can choose to agree to the use of cookies and the associated processing of your personal data in the EU and the USA.

You can change your cookie consent settings at any time by accessing 'Cookie Settings' in the website menu. Here you can see in more detail which cookies you do not want to accept.
Necessary Cookies
Performance Cookies
Functional Cookies
Advertising or Targeting Cookies
Accept All Cookies
Confirm Selection
More Details
Types of Cookies
These cookies are necessary for the specific functions of a website to be carried out. For example, such cookies are used when a user puts a product in the shopping cart and then continues to surf the site (or other sites) before proceeding to checkout. This means that his shopping cart is not deleted even after closing a browser window.​​
These cookies collect information about the behavior of users on the site and whether users receive error messages (if so, where and after which events). Loading times or the behavior of the website with different browser types are also measured with performance cookies.​​
Functional cookies​
These cookies are not absolutely necessary, but increase the "usability" of a website. For example, the location entered once is saved so that the respective user can immediately see this location when the page is called up again. Form data that have been entered, the size of the font or the like, can also be saved.​​
Advertising or targeting cookies are explicitly there to show the user advertisements that match their surfing behavior. You often notice the use of these cookies after you have been to online shops: Advertisements for this shop reappear on many websites visited afterwards, sometimes with a (deliberate) delay of a few hours to a few weeks. In online marketing, this is also called "re-targeting".​