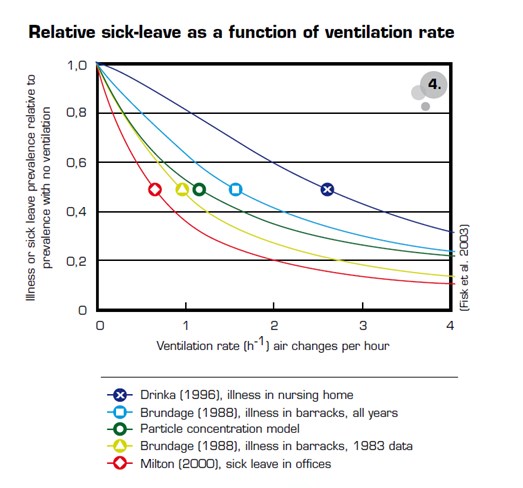 Challenge:
It is recommended that the content of CO2 should be below 1,000 ppm in an indoor environment. Some of the benefits with a low CO2 level are better concentration, well being, higher learning capability and improved patience recovery.
When the concentration reaches 1,500 ppm, we notice the poor air quality by being fatigue, having headaches and throat irritation.
Carbon dioxide is odourless and colourless in normal temperatures. It typically makes up around 360ppm (or 0.036%) of fresh, non-polluted outside air, but of course this level can rise in areas containing a lot of people or combustion processes.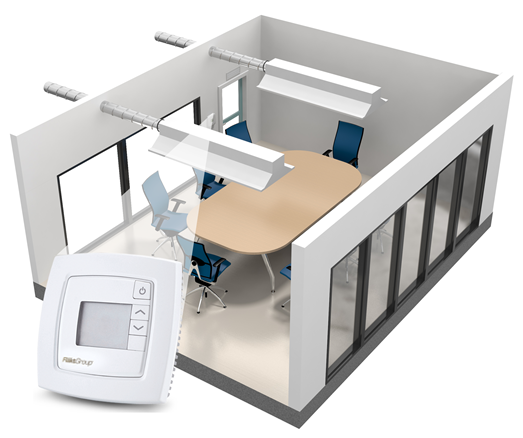 Solution: FläktGroup's CO2 sensors
We offer a large variety of sensors to control the CO2 in the room or building. Our CO2 sensors can be connected to our product families Air Movement (Axial and Centrifugal fans) , Air Treatment (eQ family), Air Management (Optivent) or Air Diffusion (Optimix and Chilled Beams).
The basic principle involves adapting the degree of ventilation according to the load and contamination level of the room. In practice, this can be achieved by supplementing the room regulator with sensors for presence, carbon dioxide and VOCs (Volatile Organic Compounds).
Offices & 3rd party contacts