2018-07-06
Why operators should choose adiabatic cooling
Our Global Director for Data Centre Solutions, Yan Evans, discusses the importance of adiabatic cooling for data centres in order that we optimise energy and water use within these applications.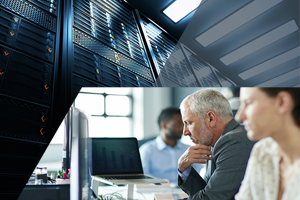 Data centres continue to struggle to cope with the ever-growing volume of data storage requirements around the world. With this expantion comes the increased consumption of power, but how can you decrease energy and water usage whilst maintaining the same standards of air quality & cooling within a data centre?
Yan from FläktGroup explains the methods that can be utilised in order to optimise energy and water usage for adiabatic cooling of data centers.
Please read the full article here >>
These technological solutions for adiabatic cooling are available from FläktGroup. View Solutions & Products here >>