2018-08-15
FläktGroup appoints new Global Director for Data Centre Solutions
FläktGroup, the leading manufacturer of ventilation and air movement products, has announced the appointment of Yan Evans as Global Director for Data Centre Solutions.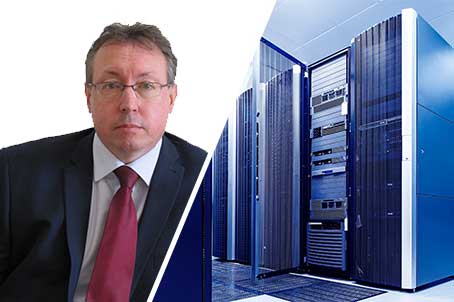 The newly-created role reflects the company's drive for further growth of its data centre business and the importance of responding to global trends that are influencing this burgeoning market.
Yan steps into the role having previously been managing director of FläktGroup UK, responsible for the successful integration of the Denco Happel and Fläkt Woods UK businesses. The new position will see him leading FläktGroup's activities in the data centre arena on a global basis, and driving sales of its full Data Centre solutions including Air Handling Units (AHU), Indirect Evaporative Cooling (IEC), Close Control Units (CCU), accessories and Fan Walls.
This global approach to the development of the data centre business will see the company leveraging its global manufacturing footprint and service infrastructure.
Commenting on his appointment, Yan Evans said: "I am delighted to be given the opportunity to develop and drive the Data Centre Solutions business for FläktGroup. As the world's hunger for data continues to grow exponentially, the demand for telecoms, server room and data centre cooling continues to rise with an ever increasing focus on reduced energy consumption and low total cost of ownership.
"FläktGroup is ideally positioned globally to meet the requirements of this demanding vertical market with manufacturing sites in the US, Germany, Sweden, Czech Republic, India and South Korea producing AHU, IEC and CCU based solutions. We also have an ever expanding global service infrastructure to support customers and their projects. These are exciting times for the data centre market and I am looking forward to the challenges presented".