2017-11-23
FläktGroup - World class facilities
Factory transformations take place as FläktGroup's initiative to be the best continues across our worldwide facilities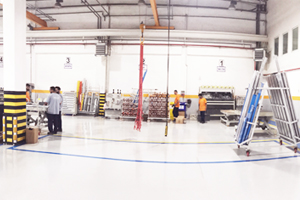 Following the merger of Fläkt Woods and DencoHappel 11 months ago our business has gone through major change. With a mindset of "Customer first" we initiated transformation of our plants to better meet the needs of an ever-changing market and to exceed the expectations of our customers.

To be the best we have brought huge change to our manufacturing centres and offices and in particular regarding:
Enhanced Safety for all visitors and employees working in the plant with zero accident objectives
Improved product and production quality with zero tolerance for defects
A focus on key customer concerns with establishment of a concern room in all plants
A step change in On-time-delivery performance
A focus on improving the time-to-deliver
Optimizing the utilization of our factories in order to reducing our transformation costs
This transformation continues today as a part of our initiative to build FläktGroup higher than ever before, its roots still deeply set in the foundations laid over years of expertise and hard work. Our search for excellence leads us on to find the best solutions for our customers as well as our employees.

15 months has been laid out as the timeframe for which all of our specialist manufacturing facilities should re-imagine themselves for the modern world and for our modern, forward-thinking workforce. Across the world we have 17 manufacturing plants each with their own specific needs and challenges. Within this article we share with you some of the challenges faced and how the changes made are shaping our factories and the way our people work; with world class results…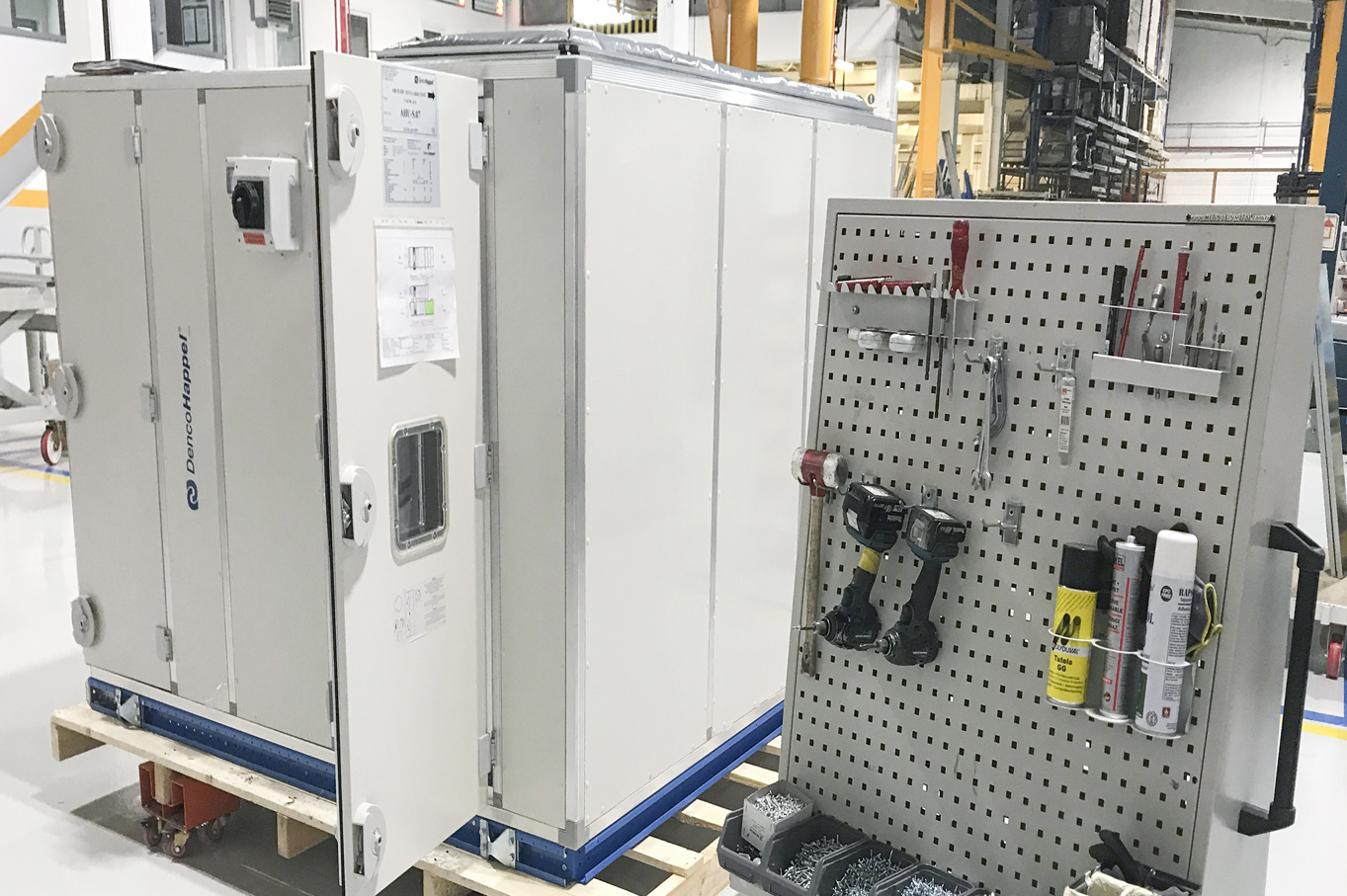 From the beginning
At the start of this project the management team shared their vision of change with our workforce, it was explained like this…

When you go to a restaurant would you prefer to sit and eat in a place that has old tattered furniture, ovens that have cooked for years, processes that worked for the past but don't cater to the higher expectations of contemporary society? Or would you prefer to sit down and feel that you are getting great value, food that is cooked within an organised and respected kitchen, a building better than the restaurant next door with the best service in a clean and inviting environment? We would all pick the latter, correct?

We then applied this analogy to our manufacturing plants. We asked ourselves, how might we make these potentially loud, industrial and busy environments the very best they can possibly be? Not only for our visitors or customers but also for the dedicated staff who come in everyday to manufacture our world class products. Our group COO Aldino Zeppelli drove the changes world-wide. Within a very short time we can already see many of these modifications taking place whilst others come soon in the near future.
Meeting the challenge
To accomplish our goal we followed a framework that could be applied to all manufacturing units; this is called '5S'. Which stands for:
Set in order
Shine
Standardise
Sustain
Sort
Following these guidelines we are able to achieve a safe, efficient and quality working environment for the staff, for our visiting customers and for the manufacturing of products.
Of course, with change comes challenge. Some of our facilities are large whilst others have a fairly small footprint. Such opposite needs as these create different trials that we must overcome in each individual location. For example, our factory in Turkey is a smaller facility so a shrewd re-location of the customer entrance allowed for better flow in the factory. Better flow means that we are able to bring customers in to the factory without disrupting the work processes, allowing us to explain better than ever to our customers how our expertise defines the vast selection of solutions developed by us around the globe.
Dust in our facility in the UK has also had to be managed and extracted to create a cleaner atmosphere. We all know how much dust might gather in our homes over time so just imagine how dirt gathers in an industrial facility over a short period. To meet the demands of this problem specially fitted extraction units, compartmented areas and cleaning stations have been implemented to create a more comfortable working environment.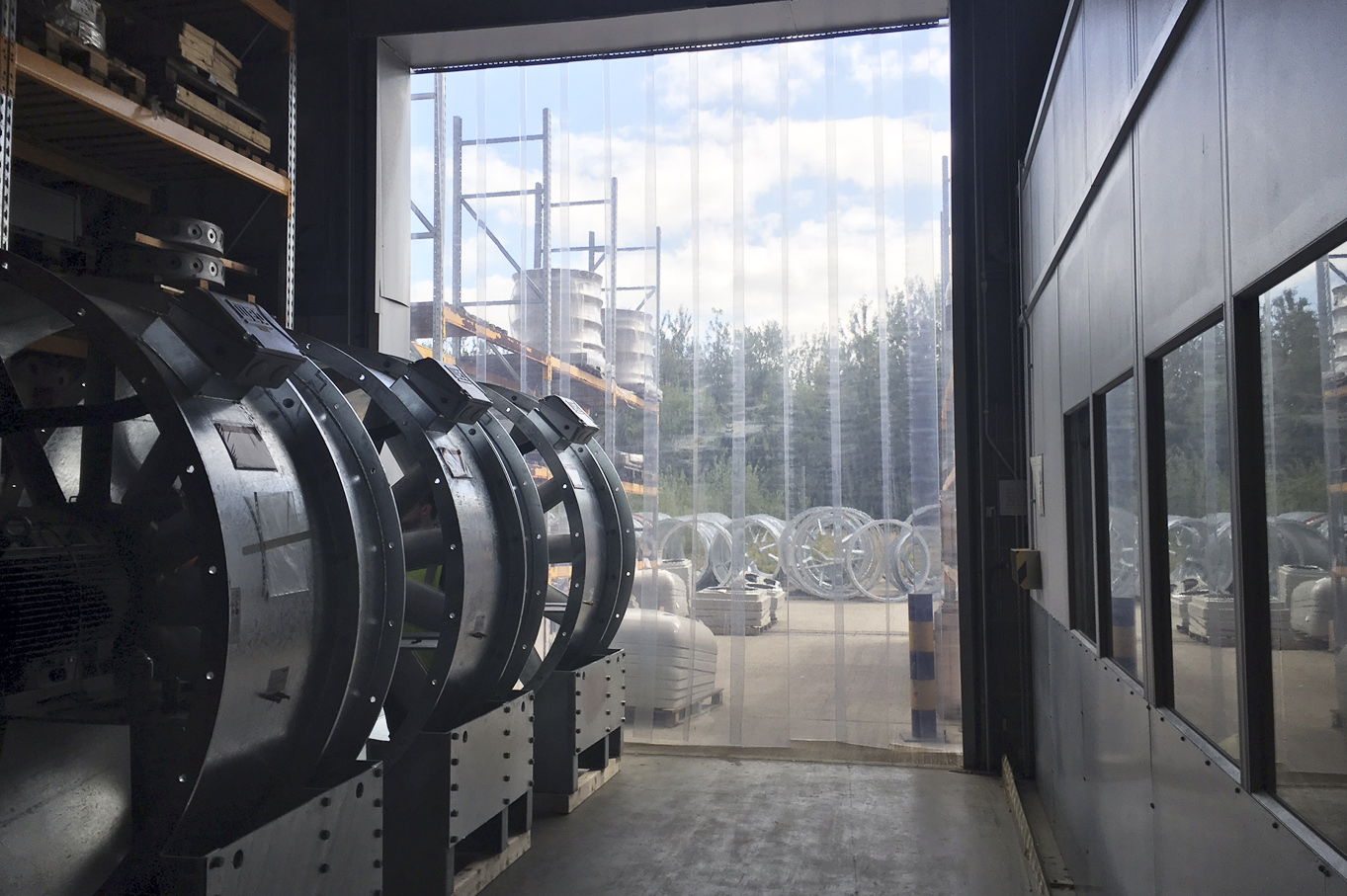 In all locations the layouts and flow of the manufacturing areas, storage areas and meeting areas have been optimised to better facilitate the needs of our work teams in line with contemporary manufacturing. Transportation within our larger facilities has been optimised to reduce wasted time travelling so that multiple journeys will no longer be necessary.
We have invested in new machinery and technology that has improved the speed at which we can produce products to the benefit of our Customers whilst improving the user experience for our workforce. In addition working with reduced inventories allows us to work more succinctly, avoiding wasted materials or cost as well as delivering product to customers in a timely fashion.

Our factories have received a fresh look so that they become more inviting and also more practical for use. Clear walkways have been defined to improve safety, items are colour coded for a clear purpose which saves time and improves clear-up processes.
New and standardized working uniforms have been designed for our manufacturing and Service workforces in order to create a strong sense of belonging to a united team and strong recognisability.
Read more about our Featured Factories (Poland, Turkey & Germany)
The outcome

By pushing ourselves in these areas FläktGroup has laid yet another layer of foundation at its feet, now we can build ourselves higher whilst pushing our achievements further than ever before. These improvements have enhanced production value, increased safety and boosted the daily life of employees working for our company. We have seen an excellent level of engagement from our staff, who take pride in these improvements. Each of our employees now come to work in a cleaner, better organised world class facility. Our factories begin to achieve that "wow" factor for production speed and quality as well as for staff comfort.