Novozymes Pharmaceutical Factory, India
FläktGroup was awarded a pharmaceutical project to supply air handling solutions for big enzymes cultivation hall (Koji rooms) within the Novozymes pharmaceutical factory in the southern part of India.
Customer: Novozymes Pharmaceutical factory in Bangalore, India
Need: Retrofit HVAC project of 07 Nos for big enzymes cultivation halls (Koji rooms). Project required dismantling and removing the old and out-dated system and installing re-engineered solution that met the latest requirements
Solution: FläktGroup provided the retrofit solution for enzymes cultivation manufacturing. To meet the high relative humidity i.e more than 95% & inside temperature 18°C (±2), we had supplied 07 Nos stainless steel CC Air Handling Units with integrated controls & SS Duct.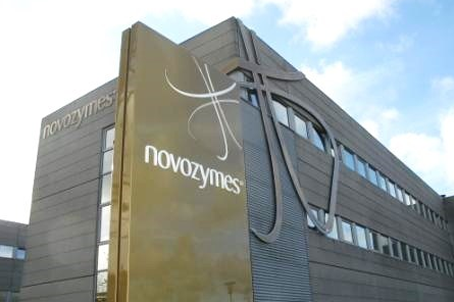 FläktGroup has provided the engineering & turnkey design solution to Novosyme large enzymes cultivation halls (Koji rooms). The challenge was to complete the project within 60 days & maintain the RH% >95, and a constant inside temperature of 18°C (±2).
FläktGroup supplied & installed the following equipment:
07 Nos
Stainless steel CC units each of them 3.77 m3/s with twin fans (one working and one standby)
Stainless steel Ducts
Risers
HEPA housings with Filters
Chilled water pipe line with high end control valves
The system also comes with integrated with controls.
FLÄKTGROUP COMPLETED THE PROJECT 15 DAYS EARLIER THAN THE TIME PERIOD ASSIGNED BY THE END USER
FläktGroup supplied system has given the edge to end user by enabling them to double the production capacity! The solution also reduced the production loss by 80% through maintaining the inside conditions i.e. temperature, RH %.
Novozymes produces a wide range of industrial enzymes and microorganisms, providing innovative answers to some of the world's most pressing challenges. The planet's population is growing, consuming more and putting a strain on natural resources. Novozymes is helping the world address these challenges. Their innovative biological solutions improve industrial manufacturing processes by saving energy, water and raw materials, while reducing waste and emissions, and helping make everyday products more sustainable. The world market for industrial enzymes grew 10% to an estimated DKK 25 billion, in 2015. Novozymes remained market leader with a 48% share of the market. Through The BioAg Alliance, they have a leading position in the market for seed inoculants.