Fläkt Woods has delivered energy efficient Air Handling Units to the Medreich pharmaceutical manufacturing company in Bangalore.
Customer: Medreich Unit-7, Bangalore, India
Need: Energy efficient Air Handling Units for Pharmaceutical application. Needed a highly reliable and quality product.
Solution: 163 Nos Fläkt Woods CCTU Air Handling Units with Thermal Wheels and heating & cooling coils.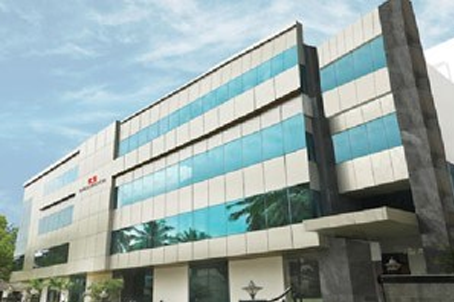 Medreich is a fully integrated pharmaceutical company with an established presence across the globe.
The company is involved in manufacturing and marketing a range of pharmaceutical preparations in various dosage forms catering to diverse therapeutic categories, across various geographies. Medreich's state-of-the-art 'Formulation Development' centre develops products with a focus on NDDS. Medreich has in-house capability to ensure regulatory compliance in regulated markets across the globe. With a client base spread across 54 countries, the company is involved in manufacturing formulations for multinationals like GSK, Pfizer, Sanofi Aventis, Wyeth, Adcock Ingram, Mylan, Actavis and many other customers. With more than 2000 employees worldwide, Medreich has built a reputation for raising the bar on product quality while maintaining high standards of service. This facility has the capability to manufacturer all oral dosage forms of capsules, tablets and dry powder suspensions.
Medreich has been using our product for the last 15 years because of continued quality, reliability and site services. Their internal guidelines for AHU's are aligned with the performance of Fläkt Woods Air Handling equipment.
Fläkt Woods has supplied 163 Nos CCTU Air Handling Units with Energy Recovery Wheels. Medreich has been purchased by Meiji group of Japan & we expect to continue working with Meiji group in future.