UV-C for Air Handling Units
Disinfection unit helping to prevent transmission of bacteria & viruses.

UV-C DISINFECTION
Providing safe, healthy indoor air is more important than it has ever been – in certain applications even life critical. By equipping our building's ventilation systems with clever engineered solutions FläktGroup can help to greatly reduce the risks related to transmission of airborne particles – including a number of harmful viruses and bacteria.

FläktGroup has been supplying UV-C systems for over 15 years. Our offer has been updated to combat the current requirements. The design is tried and tested to eliminate over 90% of any virus's in the airstream. UV-C light, in the correct concentration, attacks the virus DNA, renders it harmless and disinfects the airstream.
CONTACT US
For more information on UV-C systems available from FläktGroup in your location we advise that you get in contact with a representative near you.
Find a contact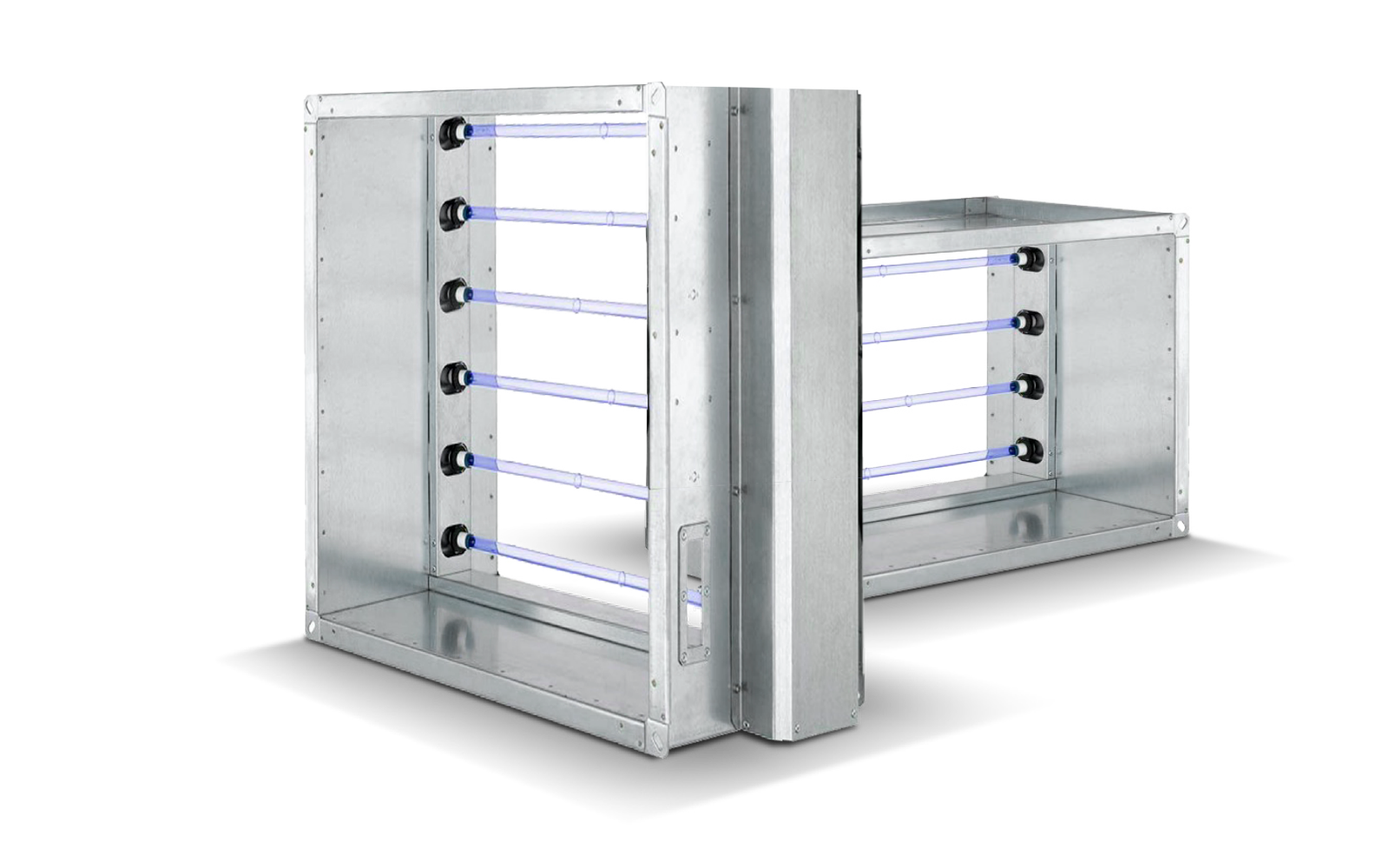 KEY BENEFITS OF UV-C
>90% effectiveness in disinfection of airborne virus and bacteria
Available as unit mounted for CAIRplus & eQ Modular AHUs
Carefully selected UV-C light made of special quartz glass only emitting UV-C light at 254 nanometer, a wavelength specially used for disinfection of airstreams and surfaces and where no ozone is generated.
Long service life – up to 2 years of continous 24/7 use
Also available duct mounted for retro-fitting to existing installation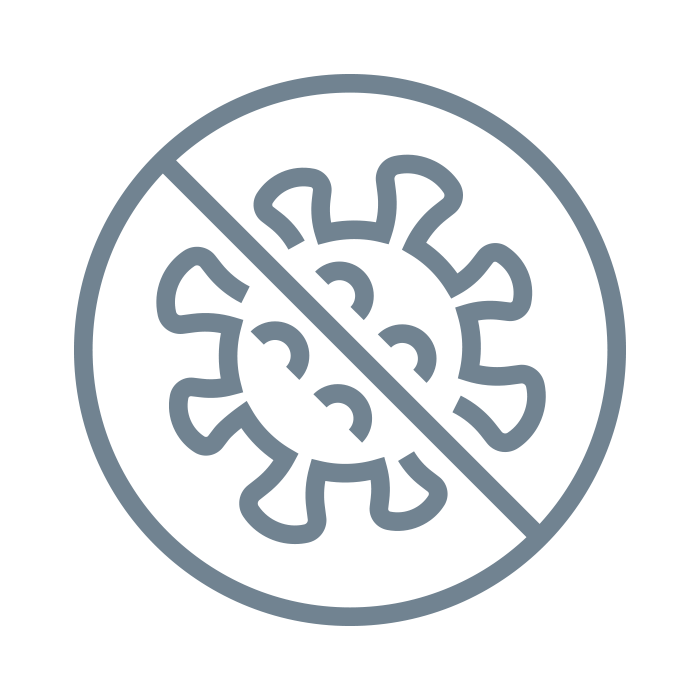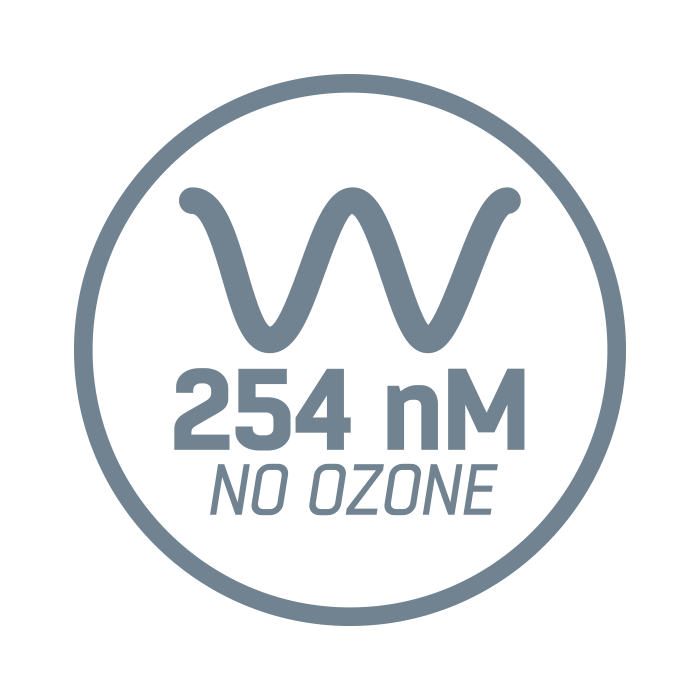 The UV-C unit is designed to be fitted to CAIRplus and eQ Master AHUs.
The preferred location is at the end of the AHU. Duct mounting is also available.
The unit features a UV-C resistant inspection window, automatic door switches and light traps to prevent leakage of harmful UVc on the other components – this way maximum safety can be guaranteed.
Air speed should ideally be 1,8 m/s or < 4 m/s to ensure full effectiveness.
Improving the Indoor Air Quality is a key aim for all types of buildings, both for health and comfort reasons.
The simple step of installing an UV-C disinfection unit is a great solution, in particular for applications where the well being of the occupants is fundamental
– for example:
Care Homes
Offices
Schools
Shops
Gyms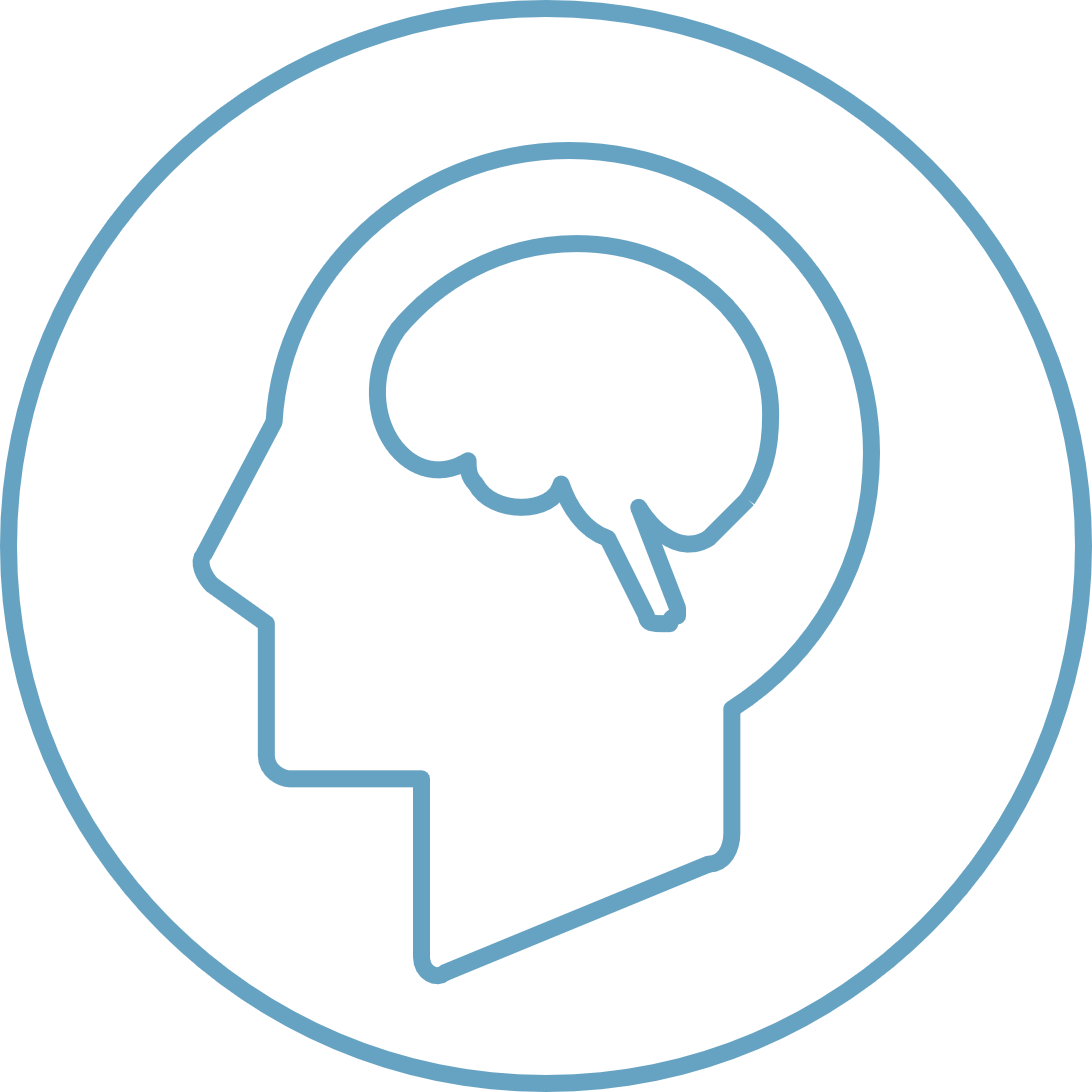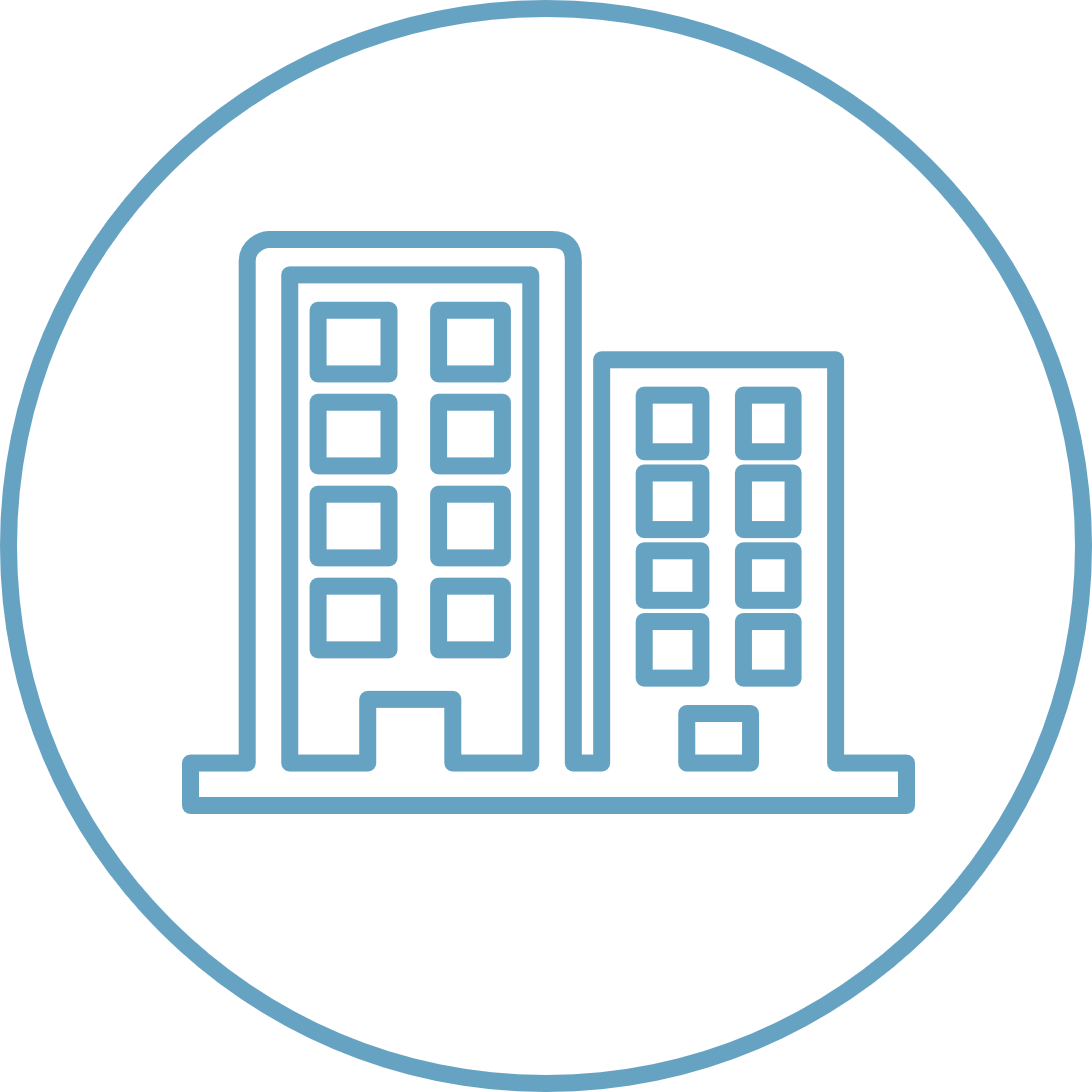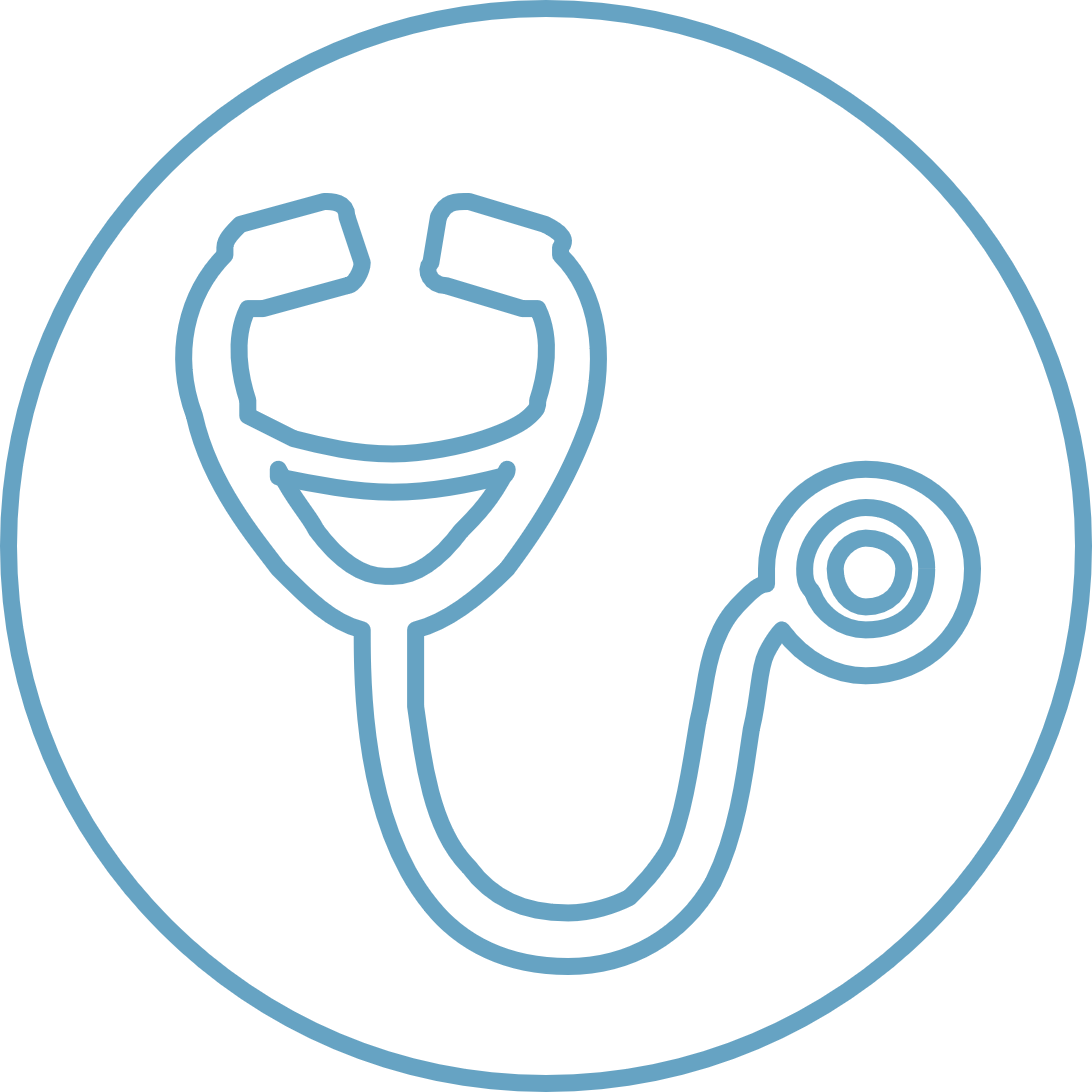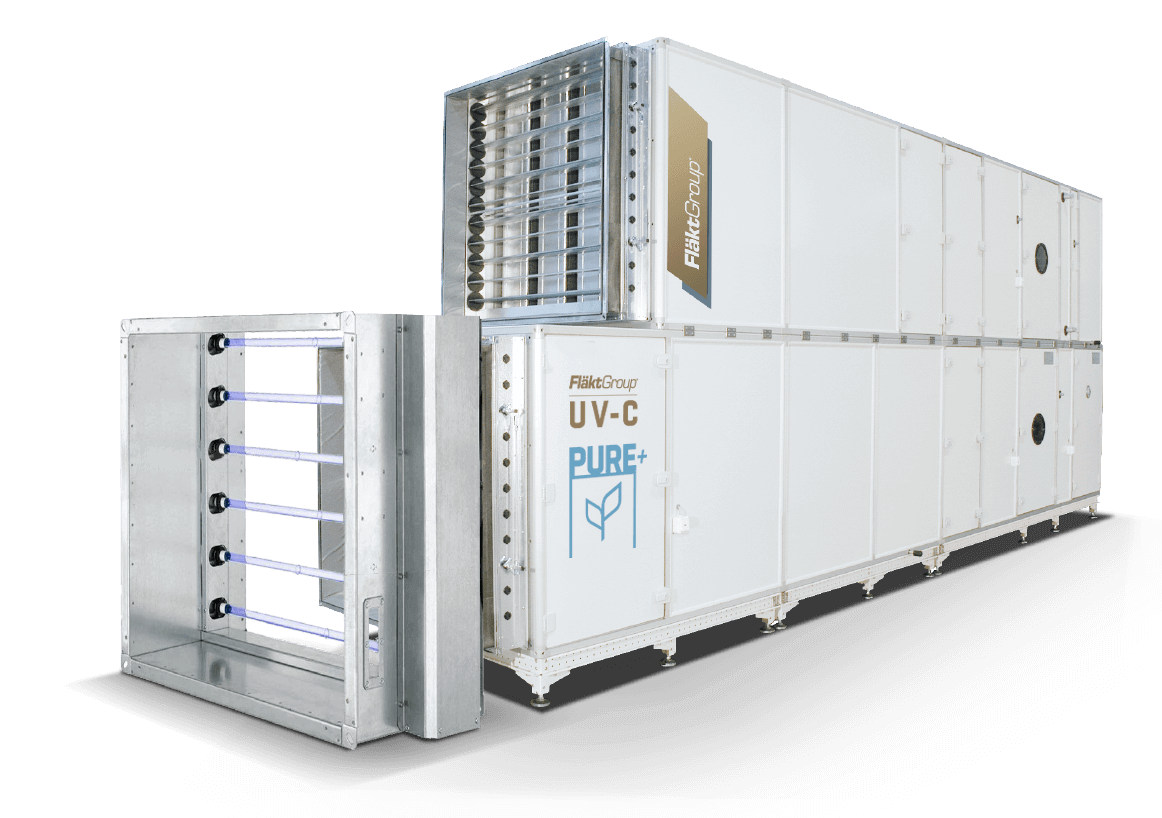 Designed for optimum disinfection performance at all air velocities
We have designed the UV-C unit to offer class-leading disinfection performance regardless of your air velocity needs. The nature of the process means that the higher the air velocity the more UV lamps are added to the unit specification – also making the correct selection easy.
The AHU configurations below with plate heat exchanger or rotor, with air re-circulation and installed F9-filters are the most appropriate to be upgraded with UV-C disinfection, in accordance with the latest advice from REHVA.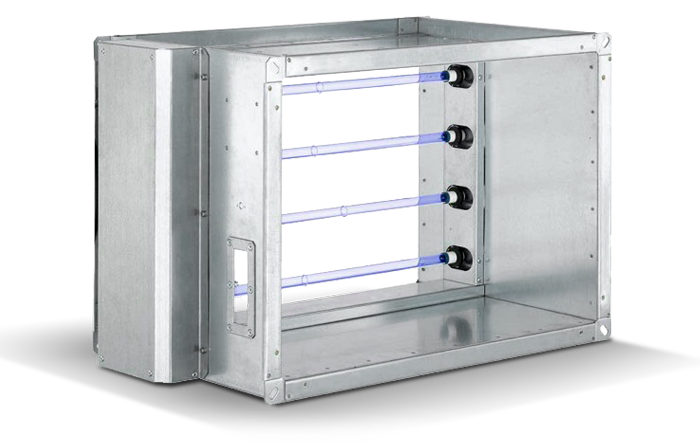 The UV-C section is delivered complete with control box and all necessary accessories for a quick and easy installation.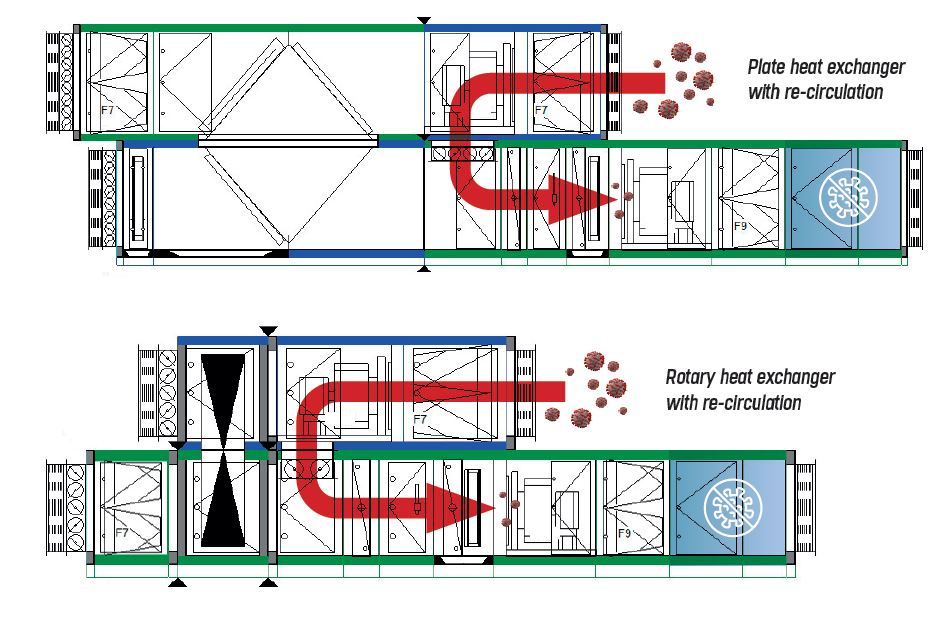 FläktGroup Headquarters
FläktGroup
Unit 1 Broomhill Business Park,
Tallaght,
Dublin 24.
+353 1 463 4600
Contact us
Cookie Consent
In order to continuously improve the user experience on our website for you and to provide you with relevant advertising on our partner websites, we and our partners use cookies. Cookies store relevant information on your device for this purpose. Some information processed through the use of cookies on our website takes place in the USA. The protection of personal data in the USA does not meet the requirements in the EU, in particular there is a lack of enforceable rights that protect your data against access by government agencies. So there is a risk that these government agencies can access the personal data without the data transmitter or the recipient being able to effectively prevent this. Information about what data is processed in the USA and further general information on cookies and data protection can be found in our Privacy Policy.

Below you can choose to agree to the use of cookies and the associated processing of your personal data in the EU and the USA.

You can change your cookie consent settings at any time by accessing 'Cookie Settings' in the website menu. Here you can see in more detail which cookies you do not want to accept.
Necessary Cookies
Performance Cookies
Functional Cookies
Advertising or Targeting Cookies
Accept All Cookies
Confirm Selection
More Details
Types of Cookies
These cookies are necessary for the specific functions of a website to be carried out. For example, such cookies are used when a user puts a product in the shopping cart and then continues to surf the site (or other sites) before proceeding to checkout. This means that his shopping cart is not deleted even after closing a browser window.​​
These cookies collect information about the behavior of users on the site and whether users receive error messages (if so, where and after which events). Loading times or the behavior of the website with different browser types are also measured with performance cookies.​​
Functional cookies​
These cookies are not absolutely necessary, but increase the "usability" of a website. For example, the location entered once is saved so that the respective user can immediately see this location when the page is called up again. Form data that have been entered, the size of the font or the like, can also be saved.​​
Advertising or targeting cookies are explicitly there to show the user advertisements that match their surfing behavior. You often notice the use of these cookies after you have been to online shops: Advertisements for this shop reappear on many websites visited afterwards, sometimes with a (deliberate) delay of a few hours to a few weeks. In online marketing, this is also called "re-targeting".​