Tunnel & Metro Ventilation
Specialist systems for Rail & Metro, Road transverse, semi-transverse and Road longitudinal tunnel ventilation applications, with over 100 years of experience.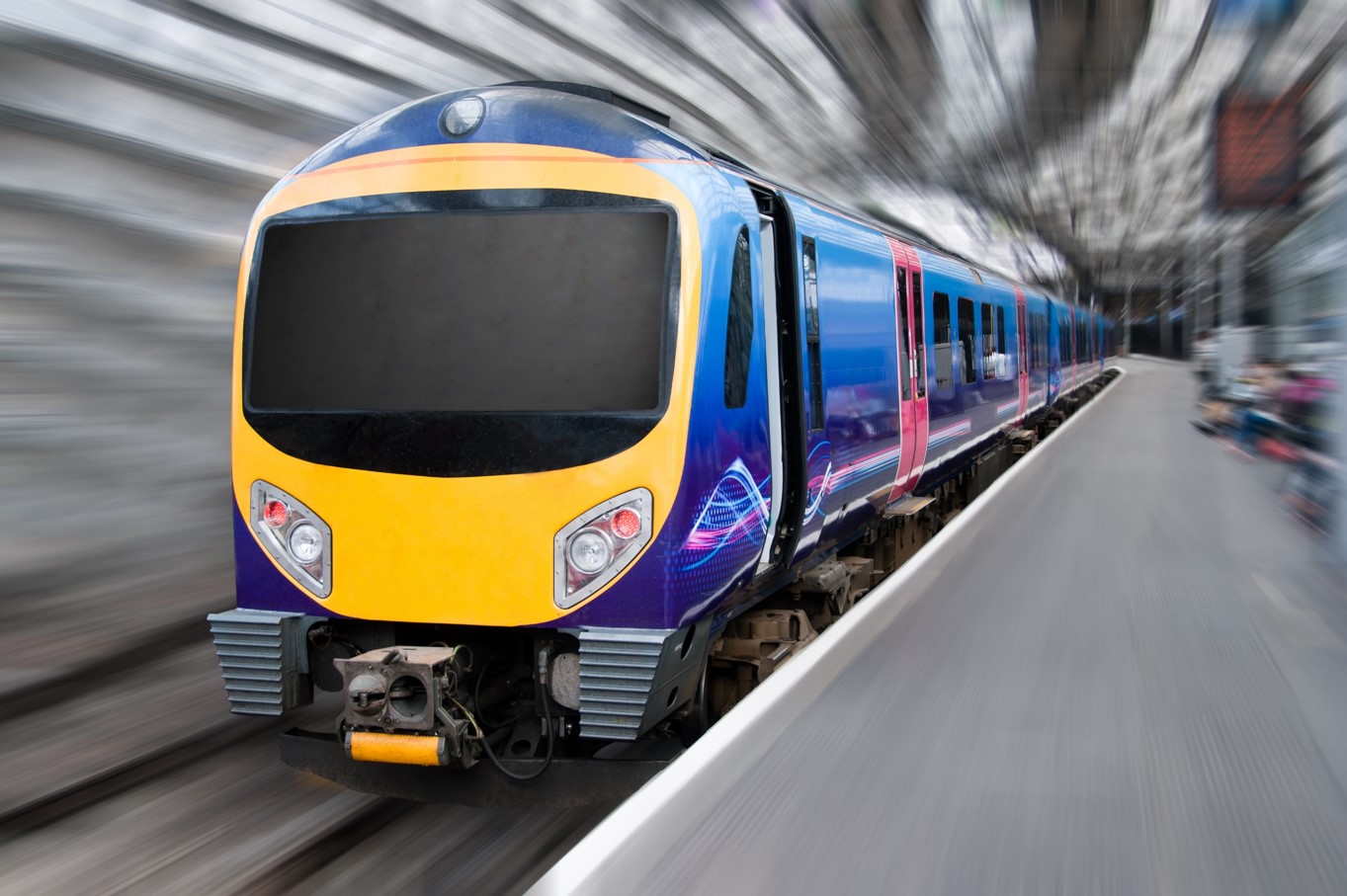 FläktGroup provides general ventilation and high temperature smoke extract solutions for:
Road tunnels,
Rail tunnels
Metros systems
Service tunnels
Cable tunnels
FläktGroup products have been installed in underground structures throughout the world and the technology, innovation and efficiency of our Large JM product range is unrivalled.
Toxic and inflammable gases must be diluted to a safe level; dust and smoke dispersed; excessive heat should be relieved; and escape routes must be kept clear from smoke. Pollution emitted by trains and road vehicles must be removed to provide an acceptable and safe environment. The heat from a train may need to be removed by forced ventilation to ensure that the temperature is acceptable to both people and equipment.
Length of exposure and concentration of carbon monoxide are the important factors in the progressive effects of loss of alertness, headache and unconsciousness. Other products of car exhausts such as nitrogen and sulphur oxides can also have negative health effects of drivers.
Tunnel & Metro Solutions from FläktGroup
FläktGroup has a design and CFD Centre of Excellence based in the UK, supported by local specialists. The Design team are focused on delivering the optimum design, tailored to local regulatory requirements, optimising air quality, fire safety, installed cost and full life cycle costs.
Our engineering department are able to assist in making sure all calculations are correct and the products selected meet all requirements.
FAT's are conducted at our tunnelling Centre of Excellence in the UK. Our dedicated lab conducts regular FAT's for our clients all over the world. This also gives our customers the opportunity to inspect the factory and understand the manufacturing process so they can have confidence in our solution.
Due to the bespoke nature of tunnel ventilation design, we provide extensive support (including on-site) for the installation and commissioning phase.
We have a global network of FläktGroup operating companies and local parnters with extensive tunnel ventilation experience all supported by the dedicated project management team in the UK.
FläktGroup are on hand for support through every stage. Right from the design stage through to installation and beyond. We're always happy to help from our Centre of Excellence in the UK to our extended network throughout the world.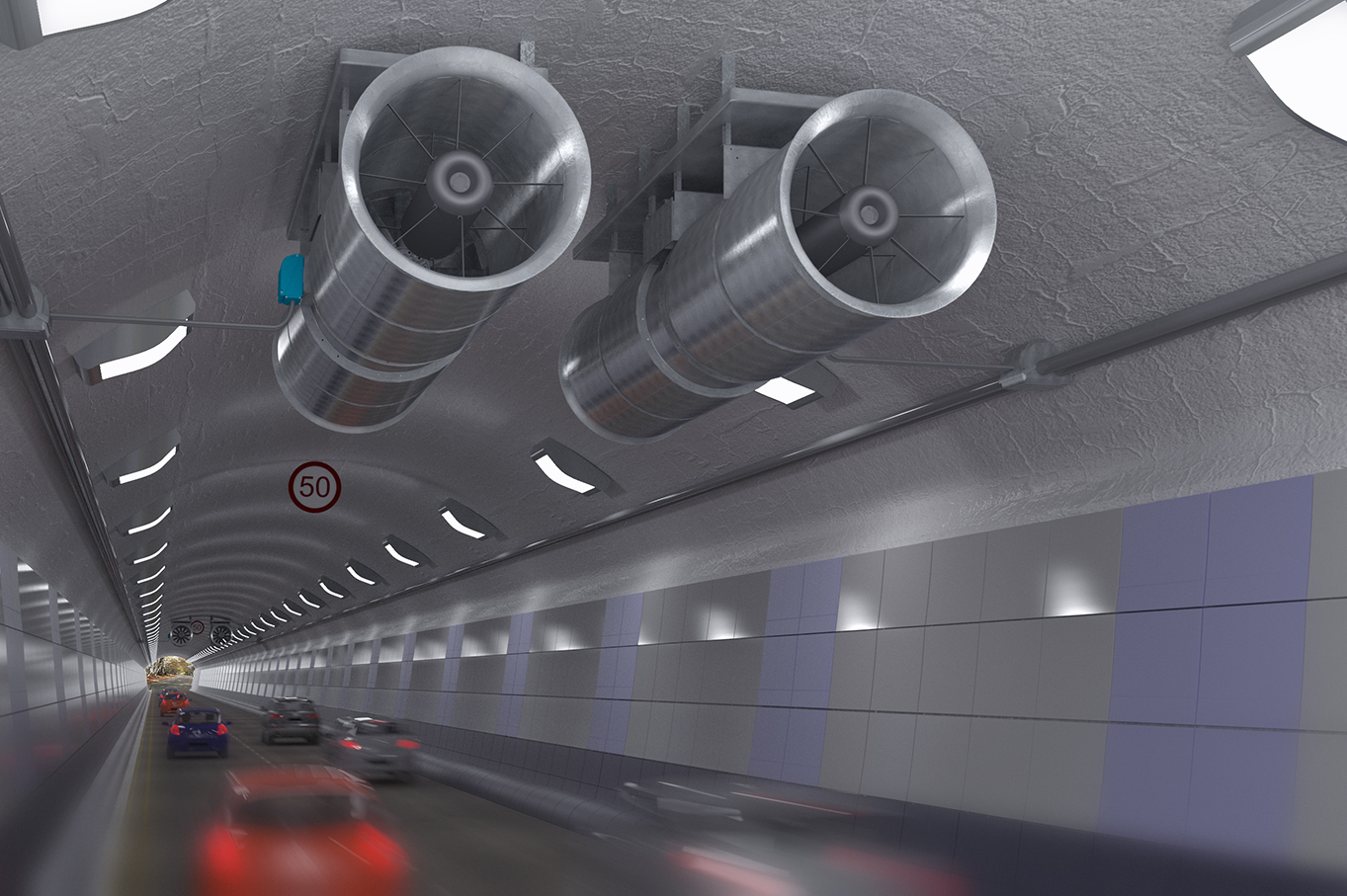 Road Tunnel Ventilation
Road tunnel ventilation is required to prevent the build up of vehicle exhaust fumes and maintain air quality for occupants.
Ventilation systems for road tunnels are often inverter controlled and use Carbon Monoxide and Nitrogen Oxide detectors to ensure the that the tunnel is well ventilated in all traffic conditions.
In the event of a fire this same system needs to be able to act as the smoke extract system allowing the tunnel occupants to evacuate and emergency services to reach the source of the fire and tackle it.
We can provide system design services and tailored products for :
Transverse tunnel ventilation
Semi-Transverse tunnel ventilation
Longitudinal ventilation
Each of the tunnel ventilation systems use either tunnel jet fans, large axial fans or a combination of the two to provide pollution control ventilation and smoke ventilation in the event of a tunnel fire.
Longitudinal ventilation is used where possible, as it gives the lowest installation and operating cost. The most common method is to use Jetfoil fans where the relatively high velocity discharge induces a flow of air through the tunnel. As the jet from the fan diffuses, it transfers energy to the tunnel airflow and creates an increase in static pressure, which causes air to flow as in any conventional system.
Large axial flow fans are used for transverse and semi transverse systems where the air is supplied or extracted through ducts from plant rooms. Normally several fans are used in parallel to provide steps in volume flow. Frequently the fans are VFD controlled to provide additional steps in ventilation, a lower operating cost at low levels of flow and low noise levels for night time operation. Often the fans are 100% reversible so that supply fans can also extract. To clear smoke from one side of a fire, reversible fans may be used with the duct system to create a longitudinal flow along the tunnel.
There can also be occasions where a longitudinal system using Jetfoils is justified in addition to a transverse system as the operating cost at low ventilation rates is much lower. To avoid pollution at the openings of the tunnel, large fans may be used to capture the tunnel airflow and discharge it at a high level.
As electric vehicles and increasing levels of freight traffic (with potentially flammable loads) increase, particular attention needs to be paid to the long term fire ventilation requirement of the tunnel.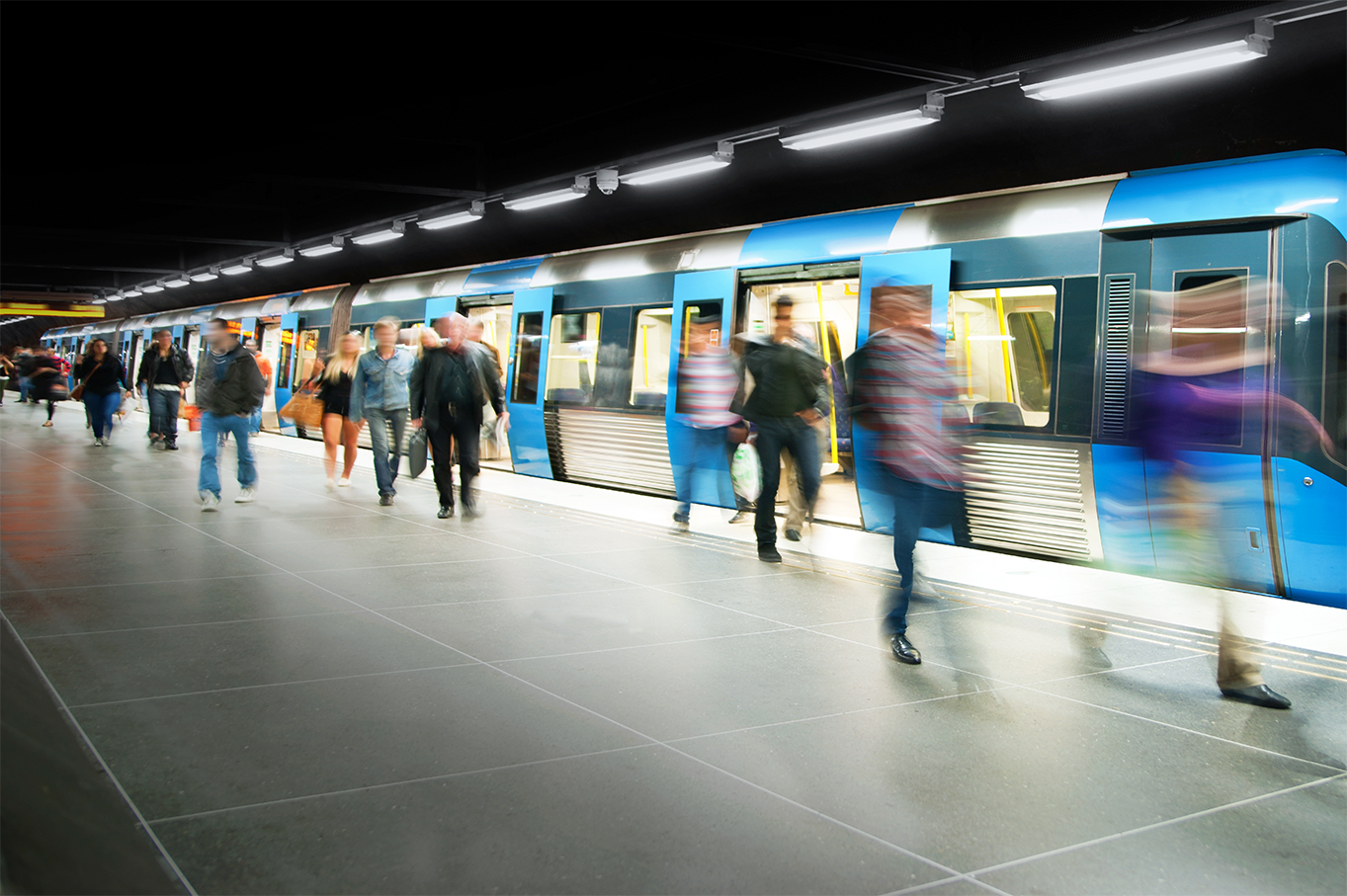 Rail Tunnel Ventilation
Rail Tunnel Ventilation is essential to remove the dangerous build-up of pollutants, reduce the risks of smoke during a fire and to remove the heat generated by the trains and other electrical equipment.
Virtually all of the electrical power consumed degenerates into heat which is removed by a combination of natural and powered ventilation. During free running conditions the piston effect of the trains may be sufficient for ventilation and natural ventilation may maintain this condition even when the trains are not operating. However, when the system becomes congested and trains are running at short intervals or, in the case of an incident, forced ventilation becomes necessary.
The amount of heat generated by trains in rapid transit systems of high density usage is the largest single factor in determining the mass flow of air required to maintain a stable air temperature. However the risk of fire must also be taken into account.
Longitudinal ventilation along the tunnel is common using 100% reversible fans. For an enclosed system large fans connected to atmosphere would be used in a push-pull configuration. If the system is not enclosed Jetfoils can be used to induce the required airflow along the tunnel to and from atmosphere.
Smoke is directed in the most favourable direction depending on the position of a fire in the train or tunnel. Fans are rated up to 400 °C for 2 hours. Air movement in the stations follows normal ventilation practice as far as possible. For smoke control, supply and extract fans are used, reversible if a longitudinal system is being used.
<!script type="text/javascript" src="~/build/js/jquery.embedVideo.js">!script>
CE Marked Safety Critical Ventilation Products
We can offer one of the most comprehensive ranges of CE Marked Safety Critical Ventilation Products available in the world.
Optimised layout design for Energy Efficiency, Velocity Pressure effect & Acoustic Performance.
Coordinated component effect on system: Silencer + Transform + Damper
Utilising Plantroom Space via Innovative "IMI" design
Pulse pressure allowance
Robust design & solution
Spatial Coordination using 3D Modelling
Acoustic Supply & Design Support
Sales Contact
Offices & 3rd party contacts