Car Park Pollution control
Solutions for parking structures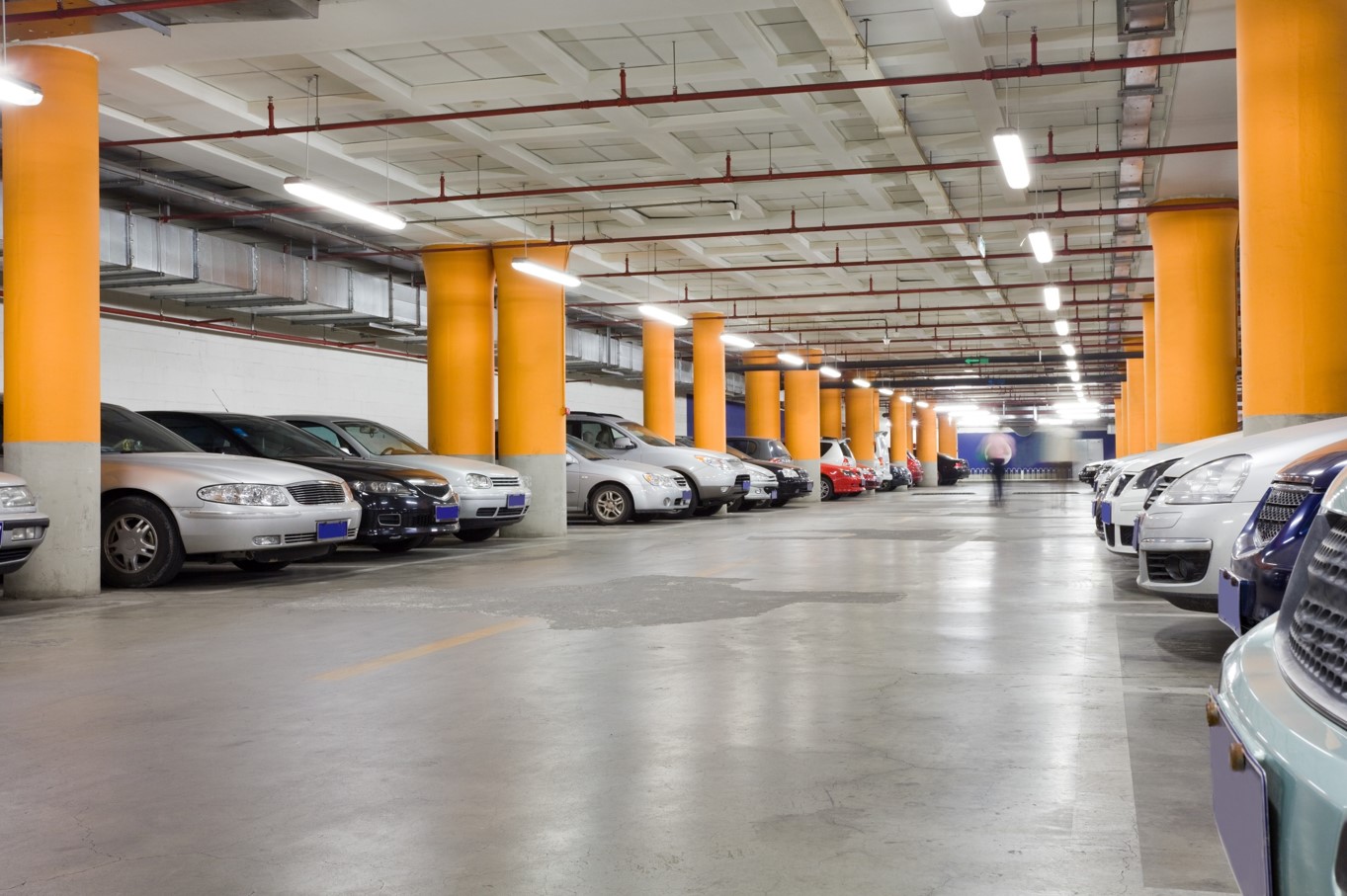 Challenge:
Parking structures in cities tend to be either underground or occupy a "land-locked" position within a building; external façade space is usually reserved for occupant areas such as residences, offices or retail.
As such the build-up of exhaust gases within the space could lead to unpleasant odours and in extreme cases over-exposure to harmful gases such as Carbon Monoxide.
To prevent this harmful build-up of gases, ventilation of the parking structures is required, however significant energy can be spent in this if adequate control of the system is not provided.
Description:
Ventilating an enclosed car park at the maximum duty specified by regulation can result in very high whole-life cost for the project and increased machine maintenance requirements.
An early approach to solve this issue was to base the system operation on the expected usage of the car park; however this could result in over or under performance of the system if the usage differs from that predicted and if regular monitoring and updates are not conducted on the system.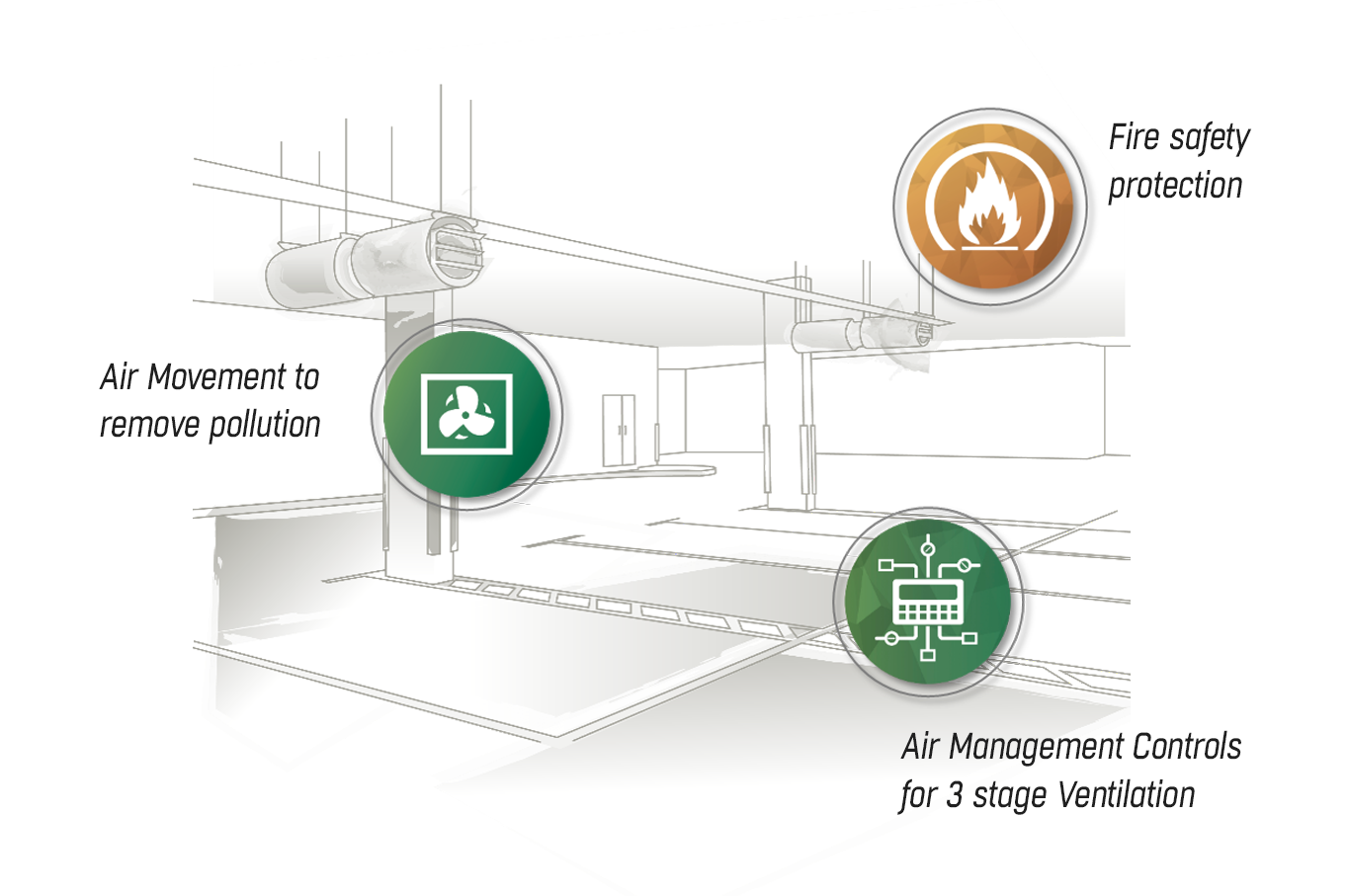 SOLUTION: To monitor dangerous pollutant levels within the car park
The FläktGroup solution is to monitor dangerous pollutant levels within the car park; typically this is Carbon Monoxide as it has a high effect on occupant health for low concentrations and is prevalent in exhaust gases from petrol and diesel vehicles.
With pollution monitoring and intelligent control in place the system will operate on demand; providing back-ground ventilations for low-levels of pollutants, increasing to high pollution mode ventilation, or in extreme cases emergency mode ventilation as pollutant levels rise within the building.
If pollutant levels then fall the system will revert back to the next appropriate operating level after a short period of time, and in some cases this can revert to a stand-by mode if pollutants are sufficiently low. This demand-controlled ventilation, when combined with our technology and expertise in car park ventilation using Jet Thrust Systems allows FläktGroup to provide tailor-made solutions for any project that deliver real energy savings through-out the life of the project without compromising on occupant safety or comfort.