Gigafactory ventilation solutions
FläktGroup has a full range of ventilation and air treatment solution for battery production.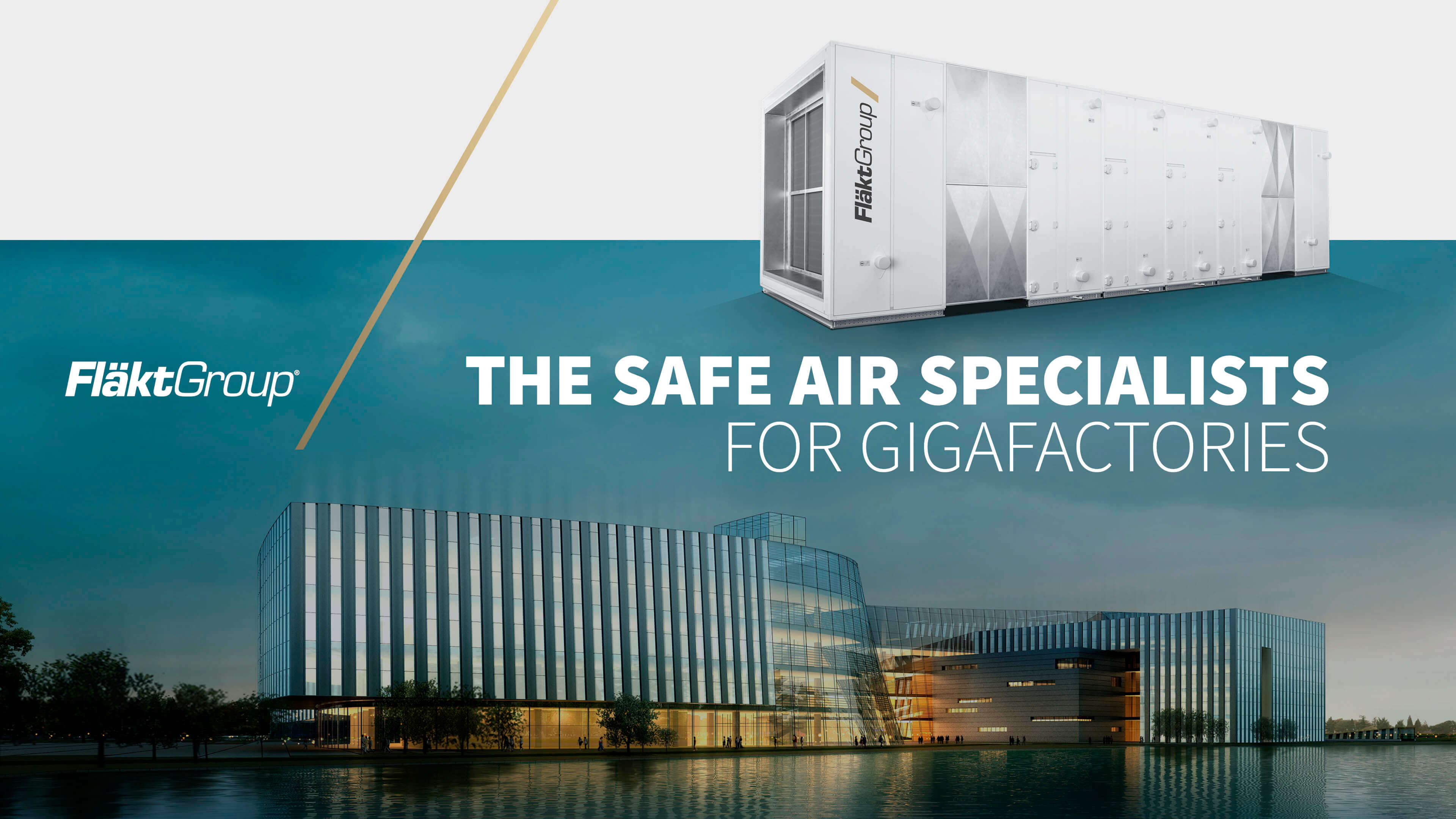 What is a Gigafactory?
"Gigafactories" are at the heart of our renewable energy future. These factories are producing electric batteries on a huge scale, primarily for use in electric vehicles but also for a range of other renewable energy storage applications.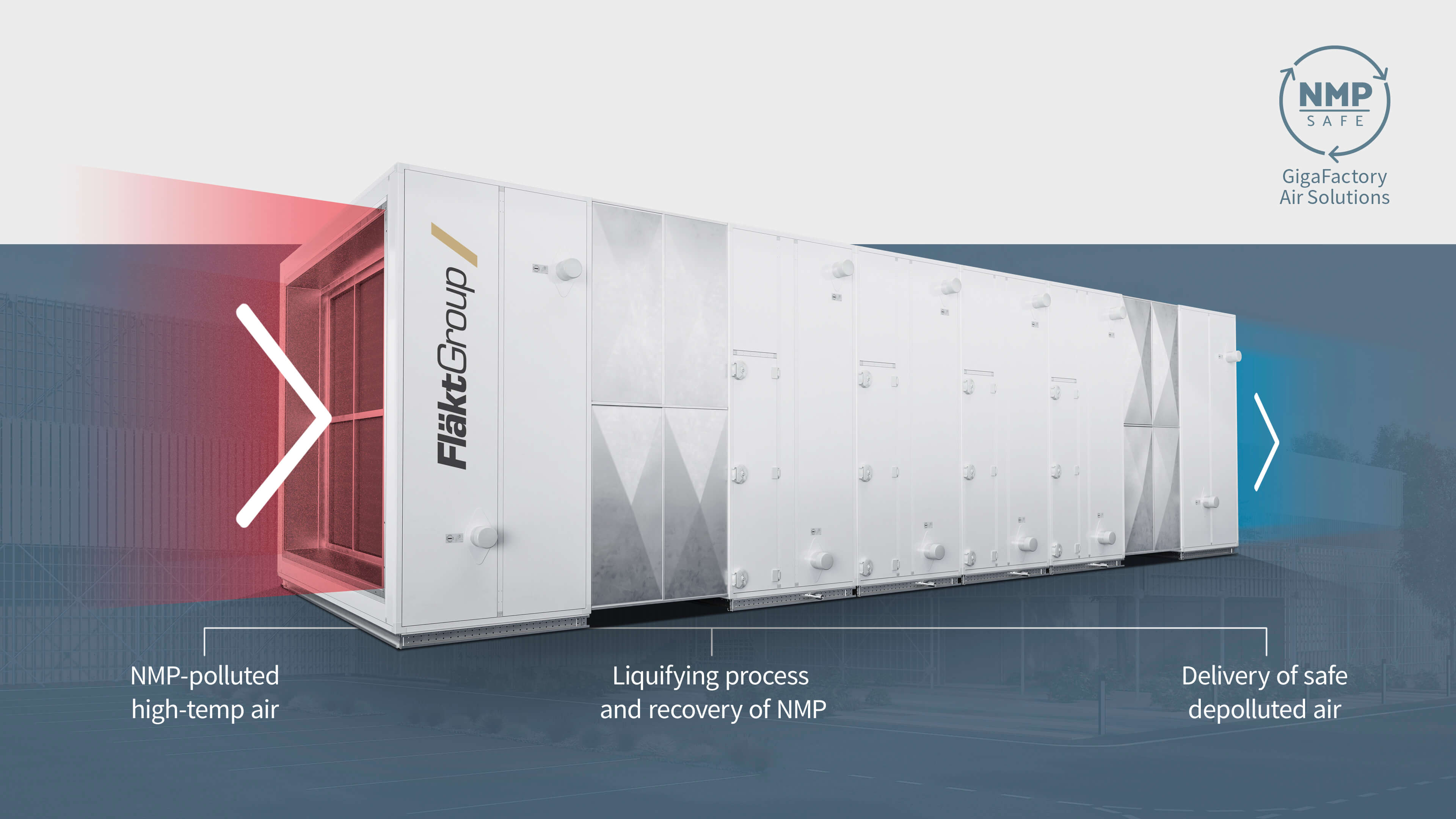 NMP - Safe Air Solutions for Gigafactories
FläktGroup has a full range of ventilation and air treatment solutions for battery production, not only to be used for the process with NMP, N-Méthyl-2-Pyrrolidon, recovery solutions, fresh air production equipment or dry room design and construction but also for all supporting facilities of the factory (such as office ventilation or computer room air conditioning).
FläktGroup has worked for decades to provide product solutions that manage air within hostile environments.
Our Process
We offer a full portfolio of support every step of the way from 3D design to installation, to reports in order to develop your bespoke project.
With decades of experience in clean rooms, we bring the necessary expertise into your project and help you to create an optimal concept for the clean room, which is energy efficient and reliable.​
Once the clean room layout is finalized, we create a 3D model with all little details – to the last screw.​
For you to check – and for our production.
All our factories work with the 5S approach and have a best-in-class on-time delivery rate. ​
In our modern facilities we produce fast standardized products, but are flexible to support you with customized solutions. ​
The installation is a crucial part in the process. Especially for a clean room. Hence, we have very well trained teams in our core countries. Everywhere else, a supervisor from the factory will be present during the whole installation phase. ​
We support the finalization of your project by bringing in our long-term partners. You will get a full report, which is complying to all global and local regulations and standards. And – of course – you can be ensured, that your clean room will operate as required.​