Retro-fit Fan Wall: FläktGroup Services
Reduce your
Air Handling Unit
energy costs up to 50%

Reduce your
Air Handling Unit
energy costs up to 50%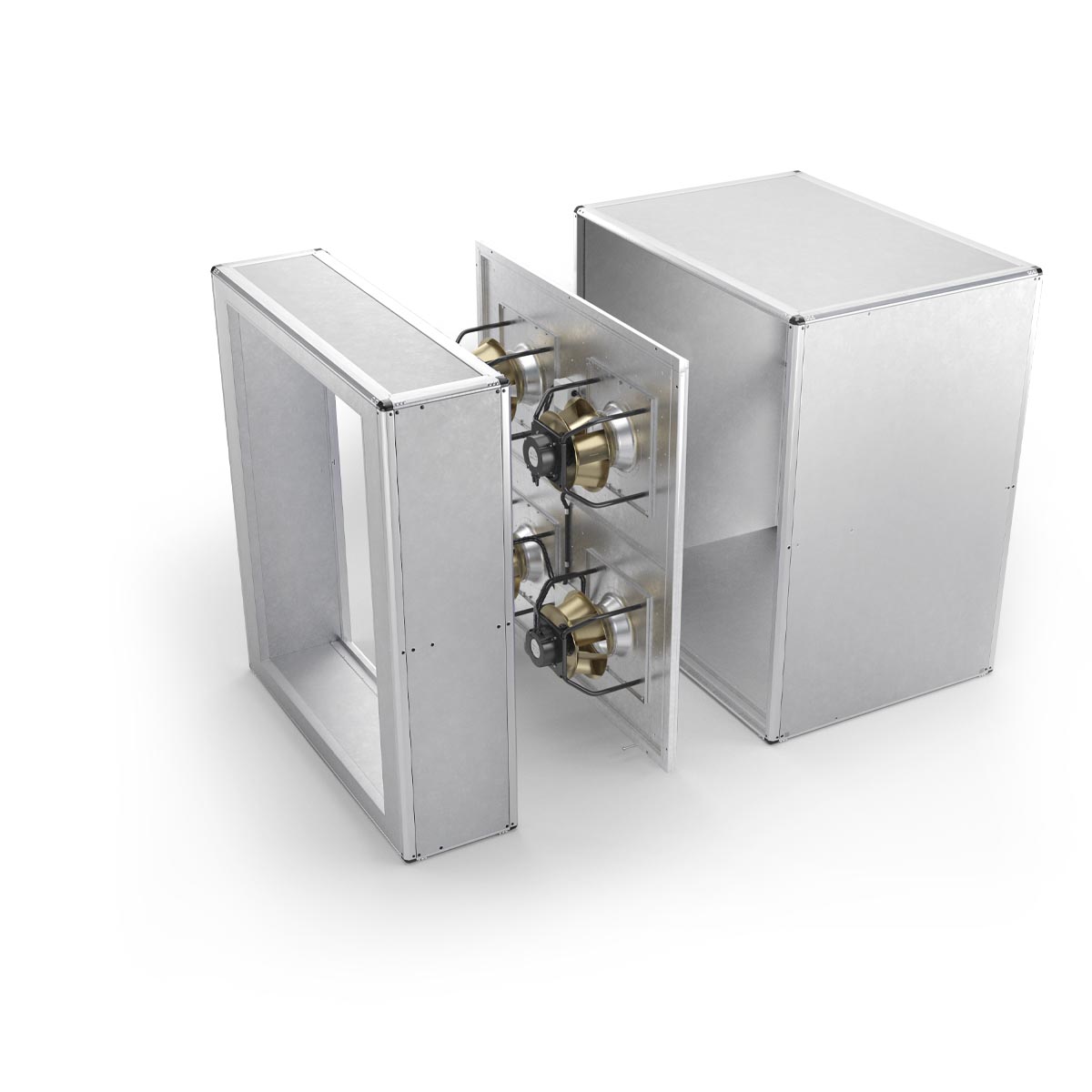 The easy way to improve the performance and efficiency of your Air Handling Units
The HVAC system can account for up to 40% of your building's energy consumption. And an older installation will be far from optimised in terms of efficiency and performance, for instance, an old belt-driven Air Handling Fan is a major consumption factor.
A simple retrofit to FläktGroup's EC Fan Wall can bring you energy savings of up to 50% – probably the easiest way to significantly reduce your building's carbon footprint!
Reduce energy costs by up to 50%
Suitable for any Air Handling Unit
Multiple fans ensure redundancy to your system
Up to 2x the air flow with the same size AHU
Installation as fast as 3 days
With a Retro-Fit Fan Wall you can save up to 50% of your ventilation system's energy costs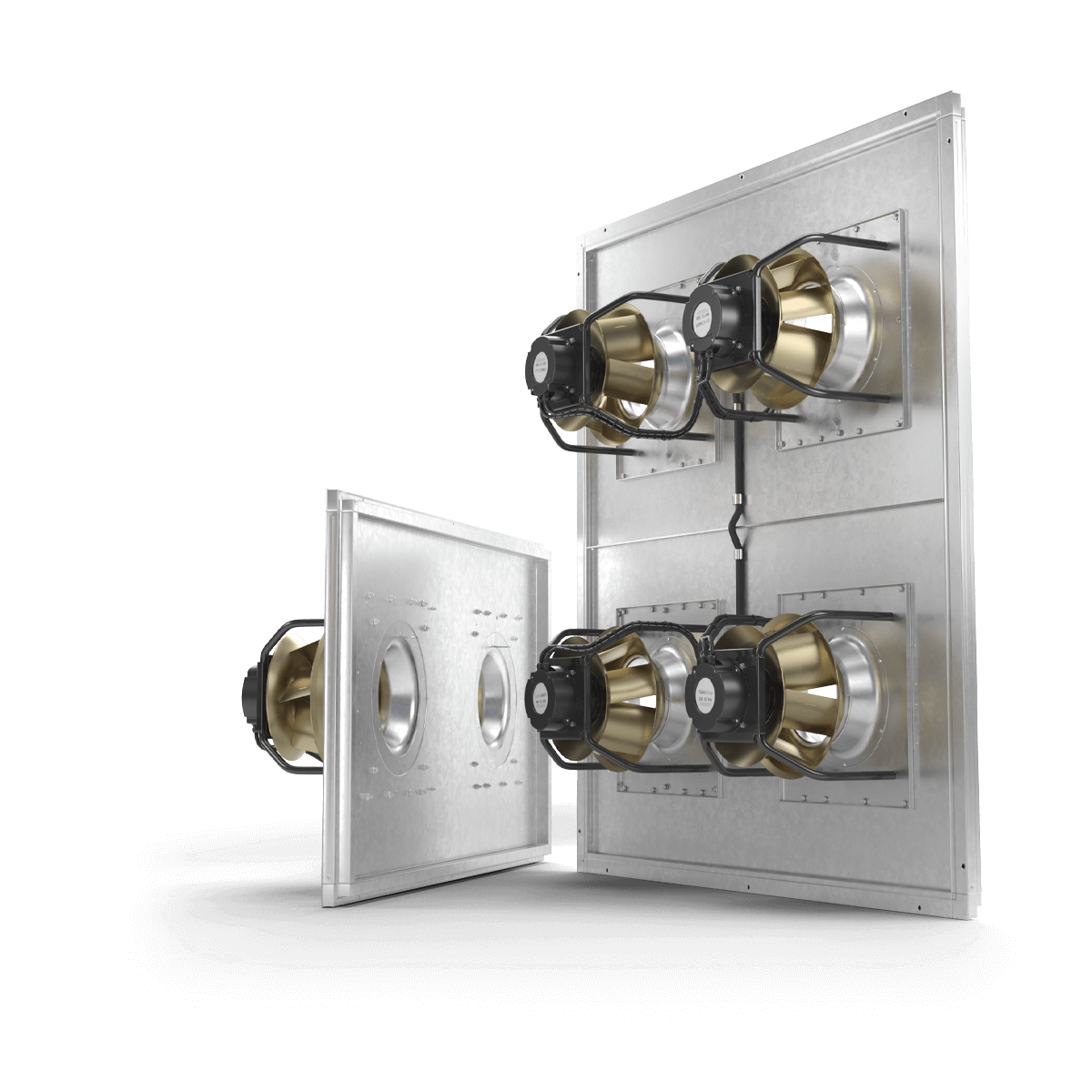 State-of-the-art fan technology with built in redundancy
Upgrading to an EC Fan wall will build redundancy into your system with multiple fans. Even in the unlikely case of failure, there will still be a reduced air flow delivered to the building.
If you upgrade an old Air Handling Unit with outdated and ineffective belt driven fans, the EC Fan Walls can deliver up to two times the air flow for the same size of the AHU – contributing to a healthier indoor climate.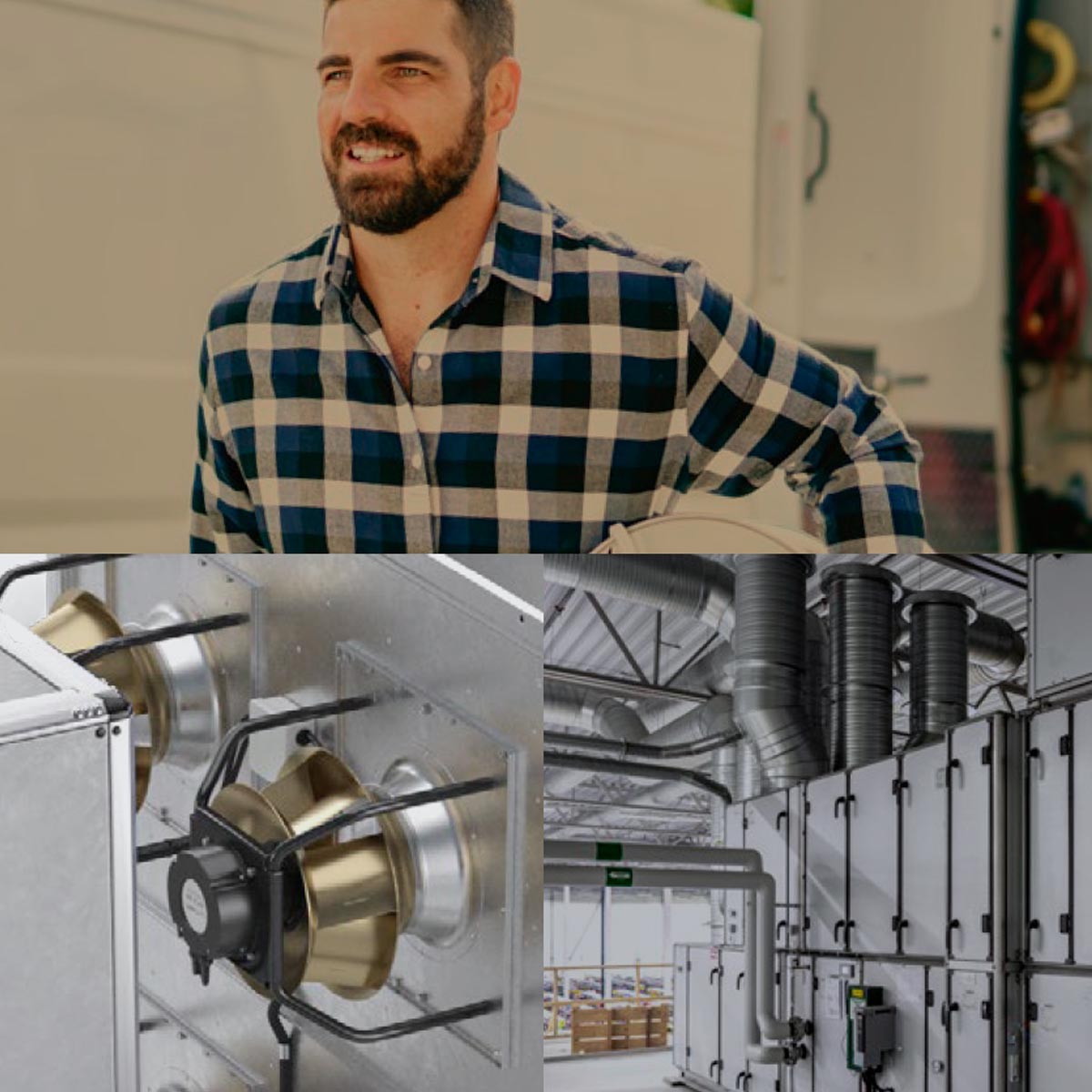 Fast and cost-efficient installation
Replacing an existing Air Handling Unit will typically take multiple weeks. By contrast, upgrading your system with an EC Fan Wall can be done in as little as three days which minimises the disruption and inconvenience.

FläktGroup's EC Fan Walls is a universal solution that can be retrofitted to any Air Handling Unit, regardless of make, age or size. The Fan Wall is also quick and easy to select.


Contact our Service Team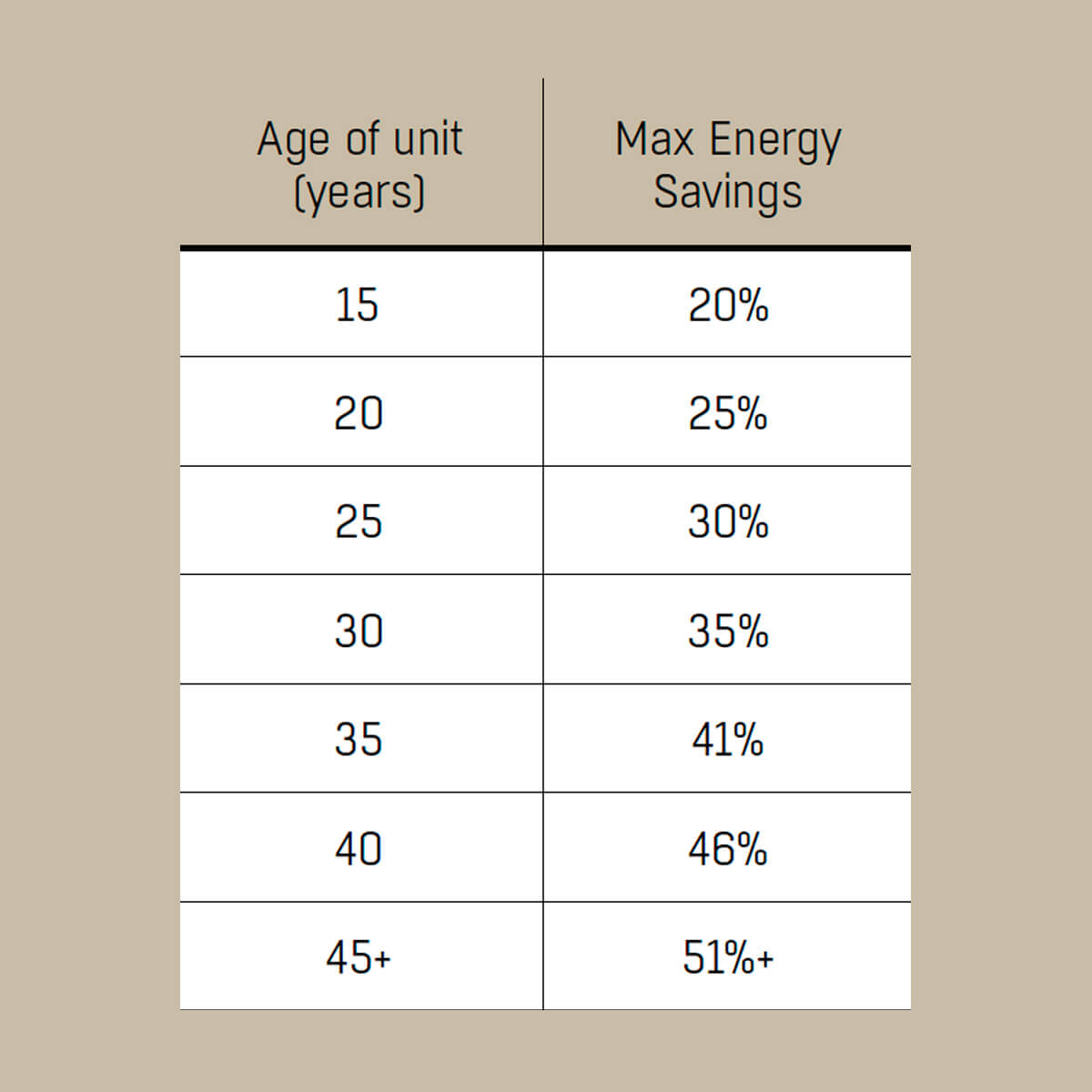 Typical saving calculation
Energy savings calculation takes into account the following specifications:

Motor power: 5.5 kW
Air volume flow rate: 10.000 m3/h
Operating time: 20 h/day
FläktGroup Services
FläktGroup is the European market leader for smart and energy efficient Indoor Air and Critical Air solutions to support every application area. We offer our customers innovative technologies, high quality and outstanding performance supported by more than a century of accumulated industry experience.
FläktGroup Service and Support capabilities covers every cycle in your HVAC system's life. Whatever you need – our Service solutions and skilled specialists are by your side to ensure reliable operation and the highest performance of your systems.

FläktGroup Services
Commissioning
Maintenance
Spare Parts
Modernization
Repair
Cloud Solution