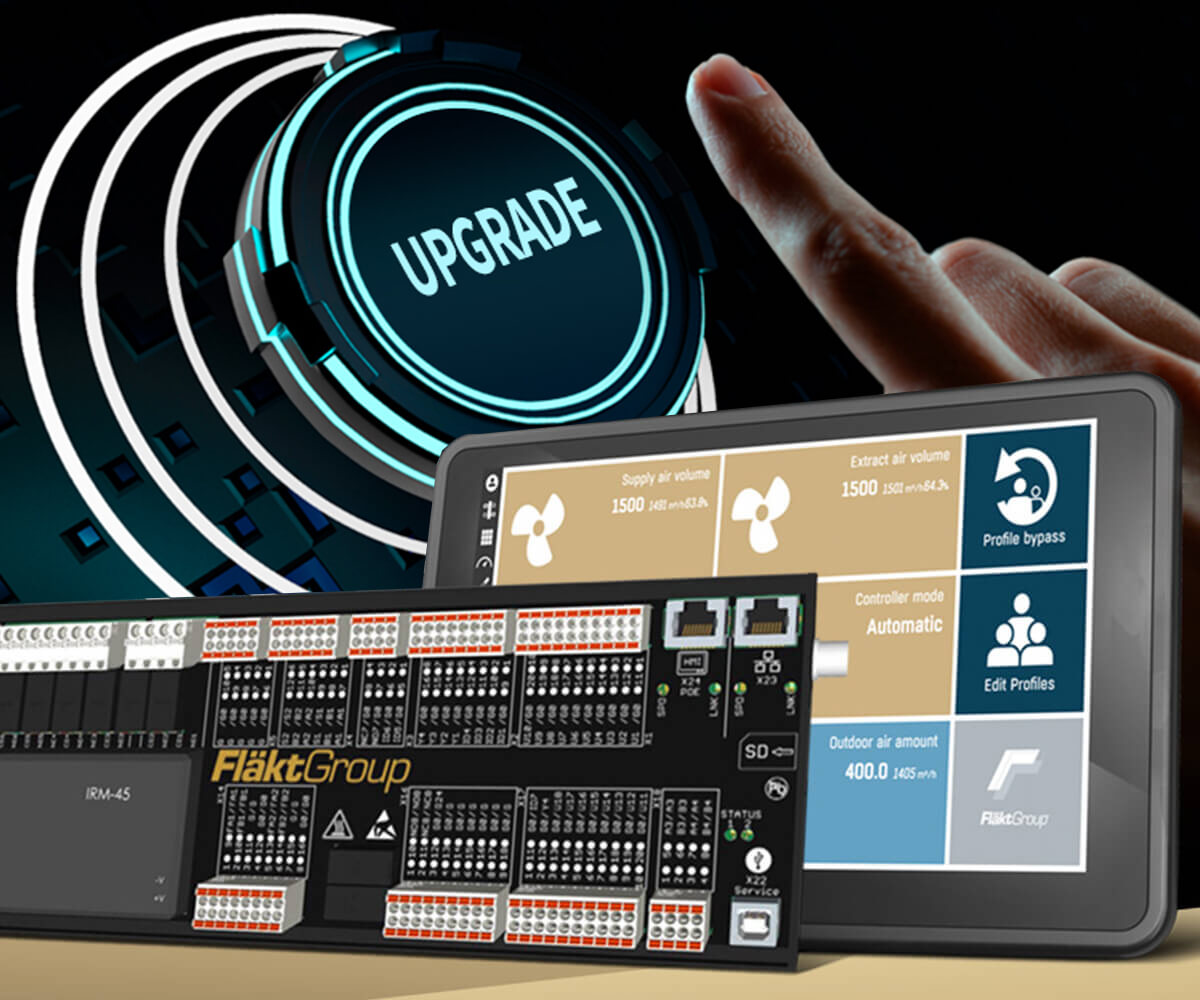 A modern control system is one of the most powerful upgrades you can give your old system
An extended lifespan, more effective monitoring and improved efficiency of your installation are some of the immediate benefits.
FläktGroup's controls are designed from the ground up to be easy to install, commission, connect, use and maintain. It puts smart control functions that brings out the best HVAC products right at your finger tips, wherever you are.
Better control and monitoring of your equipment
Higher efficiency with modern control functions
Increased lifetime of your units
Cloud ready
More cost-effective facility management
Easy-to-use interface
Controller Retrofit Solutions