National Academic Library Strasbourg
Renovation of the national academic library to prevent historical manuscripts from deterioration.
Source picture: National Academic Library Strasbourg
Customer: National academic library of Strasbourg
Need: Combine energy efficiency and specific configuration of the national building.
Supply fresh air in the archive rooms, auditorium, halls, technical rooms, while ensuring a precise climate control of temperature and humidity especially in the archive rooms where manuscripts are stored.
Solution: Tailor-made Premium Air Handling Units CAIRplus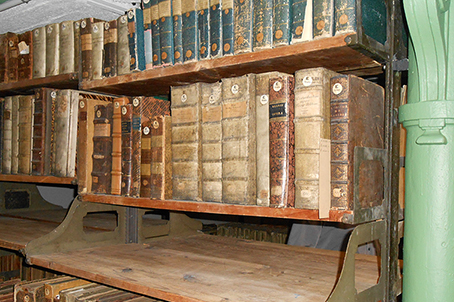 This building is ranked in the national heritage sites. Due to access difficulties for maintenance purpose, an intelligent modular design is required to ensure easy handling on site. Quality and long lasting high efficiency energy recovery systems combined with EC Fans have been installed in the 25 Air Handling units. A focus on the indoor Air Quality is ensured by efficient and certified filters. The filters installed in the units prevent from the accumulation of fines particles due to air pollution which could have a negative impact on the historical manuscripts.