Operationsstuer
Under en operation skal menneskets liv sikres for at undgå forurening fra det omkringliggende område.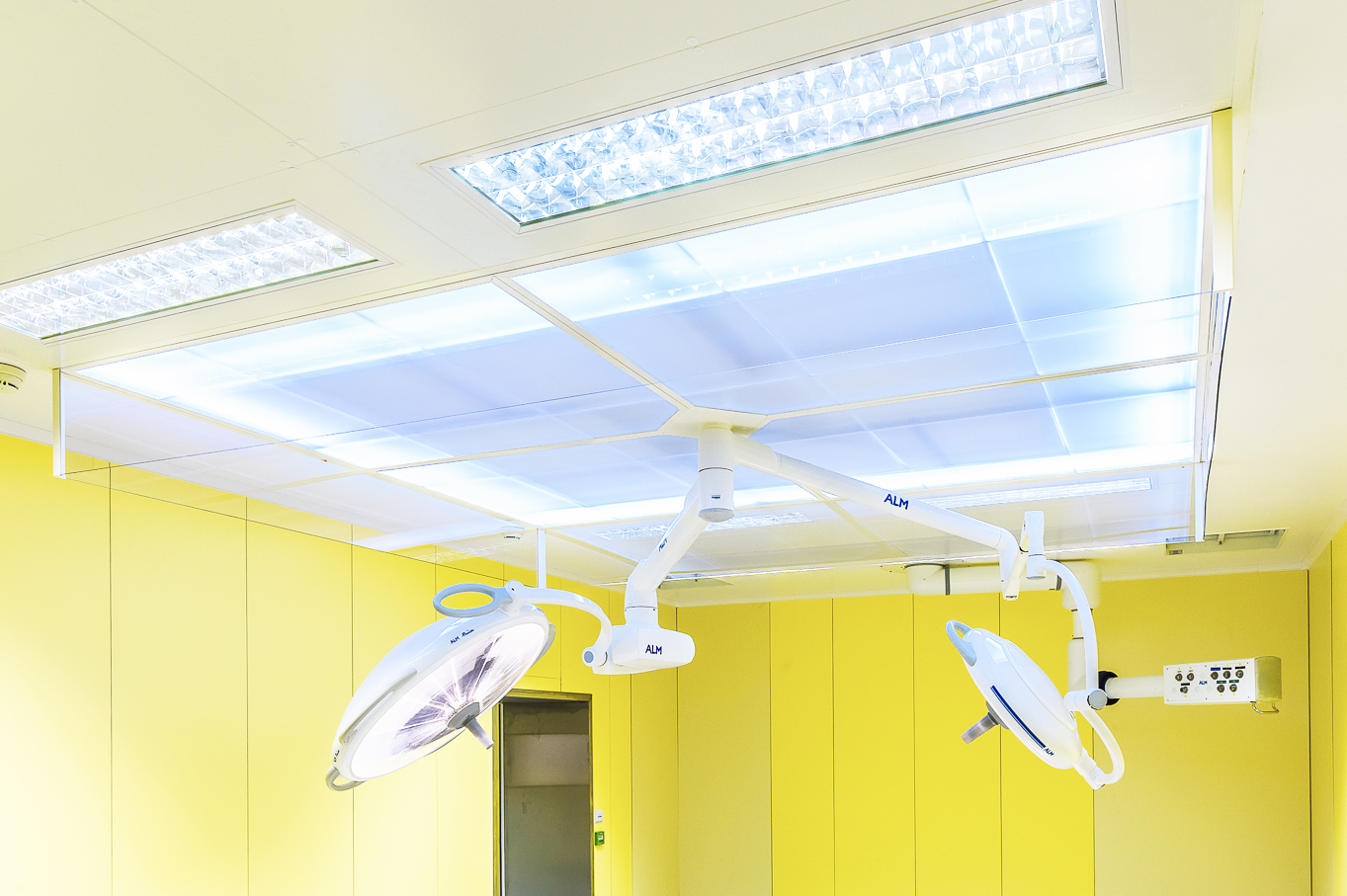 Safeguarding human life at it's most vulnerable
To understand HVAC solutions within an operating theatre we must first be aware of the varirty of risks. Our specialist hospital HVAC solutions have been developed to meet the specific needs of this application type.
During an operation contamination can come from 2 main sources. The first type of source is engogenous, which essentially comes directly from the patients skin or body matter; or from an infected prosthesis or implant. Secondly, exogenous, which comes from the surrounding environment or surgical staff and their equipment.
The understanding of the above leads us on to consider such things as direct and indirect contamination. Direct meaning items that will directly be place in contact with the patient during surgery such as surgeons hands and instruments. Indirect is therefore contamination which might come from dust in the air, droplet nuclei or even the fibres in clothing.
What is needed
Supply air needs to be filtered in three stages with a HEPA filter at the third stage
Low turbance airflow above the operating table (almost laminar)
Overpressure to the neighbouring rooms needs to be maintained at ca. 15Pa
All surfaces inside of the room should be smooth and easy to clean – rounded corners, reduced numbers of joints
Operating Theatres
Products included in this solution
Sales Contact
Kontorer og tredjepartskontakter